Subscriber Identity Module Card aka SIM card is a very teeny tiny card that contains all the information like user information, contact list, text messages, personal security keys, network authorization data, and phone number. Pretty incredible, right? That this one miniature thing can store so much data inside it. It is a chip that connects your smartphone to the network provider from where you get all the network-related tasks.
But has it ever happened to you that you get a brand-new phone and while you are all excited about inserting your sim in it and getting your new phone started, an error shows up saying "sim not provisioned mm2"? It is quite a common issue that happens to us when we are trying to set up a connection between our smartphones and carriers. Another reason that this error occurs is when the Sim card is not active. But the good news is, that you don't need to worry about anything because there is not just one but many ways to fix this error. But let's first start with what this error means and why it occurs.
What Does the Error "SIM Not Provisioned MM2" Mean?
If you are looking for any literal meaning of this error, you may not find much about it then. The reason behind it is that when receiving this error, there's no specific reason behind it or how you can fix it, all you get is the message that an error has occurred. But there is a fine explanation of this error that might help you.
SIM card not provisioned is your phone telling you that your SIM card is not ready to use and isn't activated. It doesn't need to occur with a new mobile device only, it also may occur after porting, this is why you will be required to provision your phone with the SIM card to activate it. Hence, if you don't do this, then your phone will continue to show this error until it's done.
So this is what this error means. Now that you are well aware of this message popping on your screen, aren't you a little curious to know why this happens? What are the causes of this error? Of course, you are. So let's see the reasons behind the occurrence of this error.
Why Does the SIM Not Provisioned Error Occurs?
Here are some possible reasons behind the occurrence of SIM not provisioned error mm2:
There are chances that the SIM is not activated yet.
The SIM might not be inserted properly.
There might be an issue with the mobile device that you are using.
There's an issue with the network provider.
The carrier networks are down.
The carrier app isn't updated to its latest version.
The SIM is damaged.
So this is why the SIM not provisioned error occurs and what it means. Now that you have known all the possible ways of the occurrence of this error. Next, what you should learn is how to fix this issue. Here are some methods that can help you resolve this error.
How to Fix Sim Not Provisioned Error?
There are multiple ways where you can fix this issue. But before we get started there's one thing that you should remember: there's no guarantee that these methods will work, there can be a technical glitch or issue with your smartphone or the sim itself too. Hence, do not rely on these methods, try them all and see which one works for you:
Method 1: Check If the SIM Card is Damaged
There's a possibility that your SIM card is broken or physically damaged in any way. If this is the vase then your sim card might work, but your phone might find it difficult to read it.
To check the condition of the sim card, you need to pull out the card from the sim card tray. Simply pull out the tray just like you did when you inserted the sim card. Check if the sim card is damaged in any way if there are any traces of scratch or if the card is broken.
If you do find any traces or see if the card is damaged, get in touch with your sim card carrier and get the sim card replaced.
Method 2: Check If the SIM Card is Inserted Properly or Not
One of the most common reasons why this error occurs is the SIM is not inserted properly. So, if the SIM isn't inserted properly, your phone won't be able to read the card and hence you will receive the SIM not provisioned error on your screen. Try not to be in any hurry while inserting the SIM card, this may lead to the occurrence of this error.
Hence, it is advised to remove the SIM card from the tray at first and then insert it properly again so that this time your phone can read the data from it.
Method 3: Update the Carrier Service
Most people might not know this but the connection between your mobile device and the SIM card is controlled via an app. If you have an Android device, then you can find the carrier service app from the Google Play Store.
So if you haven't changed the device, there's a possibility that the app is down or there's any other technical glitch with it. Here's how you can fix this error through the app:
For Android-
Launch the Google Play Store app.
Visit the menu option of the app.
Click on "Manage Apps and Device".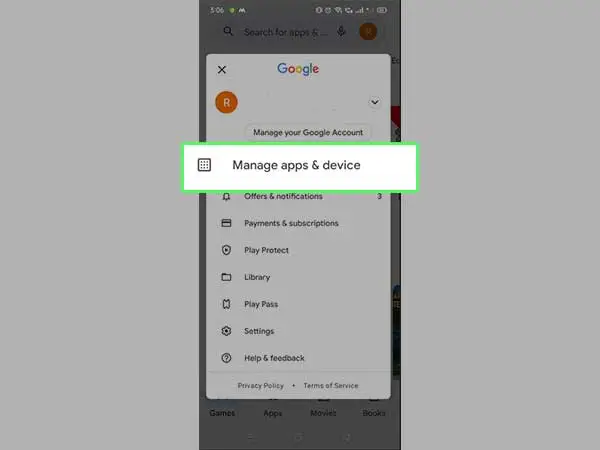 There, you will see the Available updates option, click on the "See Details" option.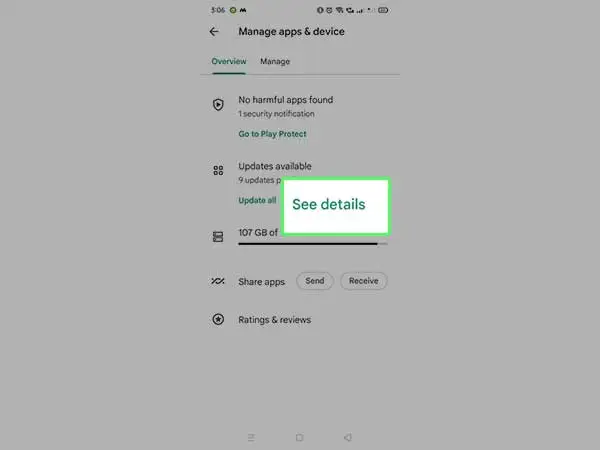 Locate the Carrier Service app there and click on Update.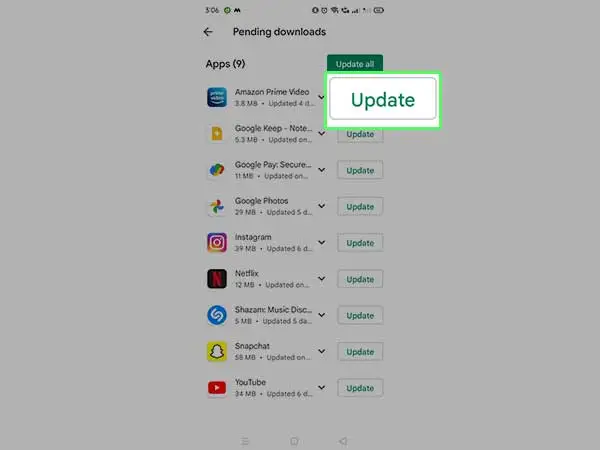 For iOS-
Connect your mobile device to a Wi-Fi network to start with the process.
Dial ##873283# and tap on the call.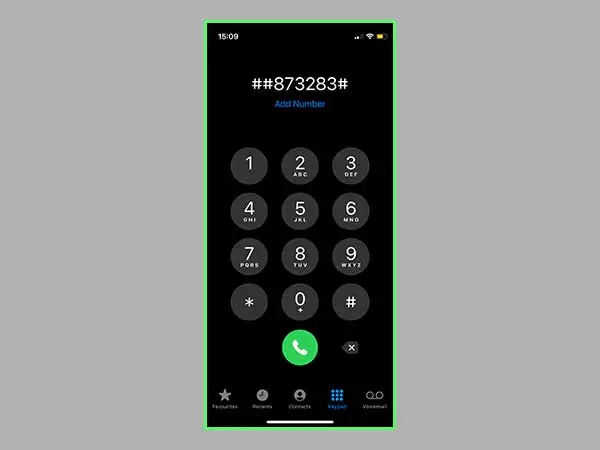 There, you will see a pop-up "Starting Service Update", click on OK here.
Click OK again once it is completed.
And just be that you are done. Now check if your mobile device is still showing the error.
Method 4: Check If the SIM is Activated
Another most common reason for this error is the SIM not being activated. This happens when you try to insert the SIM in a new phone or you buy a new SIM. in both cases, you will be required to activate the SIM again to get it started. To activate your SIM, you need to contact your carrier service.
The activation process varies among the SIM companies. You might be required to log in to your account via the carrier service app or call the carrier service directly from another phone and request them for activation. Check what's the process of SIM activation that your SIM company requires and follow the same.
Method 5: Enable and Disable the Airplane Mode
Disabling the connectivity on your mobile device is something that we all do to fix any minor issues like SIM not provisioned mm2. This is quite an easy process to perform. With just a single tap, you can disconnect all of your networks from your mobile device.
Here's how is it done:
Swipe down from the screen of your phone to open the control panel.
There, you will see an Airplane icon, click on it to activate the Airplane mode on your mobile device.
Wait for a few minutes and then tap on the same icon again to disable the Airplane mode.
This simply establishes a new relationship of network with the mobile device. This should solve your SIM error, if you still see the error, keep reading and check the rest of the methods.
Method 6: Try Using the SIM Card with Some Other Device
If you are still not sure if the SIM is working properly or not, you can simply use the same SIM card on some other device. This will help you figure out if the problem is with the SIM itself or with the mobile device.
Try inserting the SIM into some other mobile device and try making a call with it. If everything works fine, then there must be an issue with your mobile device and not with the SIM.
Method 7: Restart Your Device
Sometimes, the solution can be the most basic practice. This is why whenever you face any error with any device you use more frequently, it is advised to try fixing it with the basic solutions rather than contacting the professionals right away.
Many carriers require the phone to be rebooted first before they start the activation process. This lets the SIM look for and fetch new networks from the mobile device.
In this case too, if you received the SIM not provisioned error mm2, try rebooting or restarting your phone. Here's how to do it:
For Android-
Press and hold the power button of your mobile device.
A menu will appear on your screen asking whether to restart or power off the device.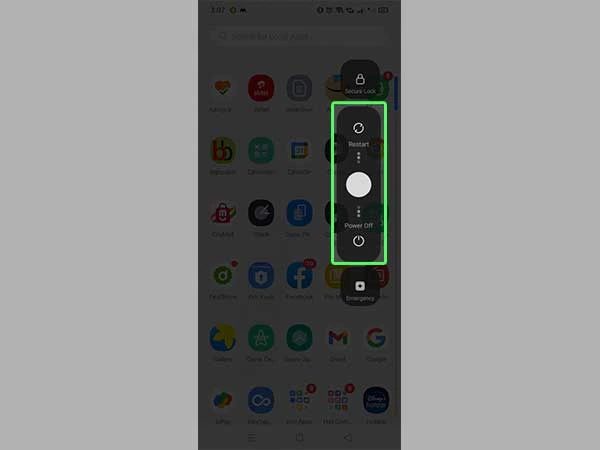 Click on Restart. If you choose to power off the phone, you will be required to switch it on again by pressing the same buttons.
For iOS-
Press and hold the power button and the volume button together.
A menu will appear on your screen asking you to "Slide to Power Off".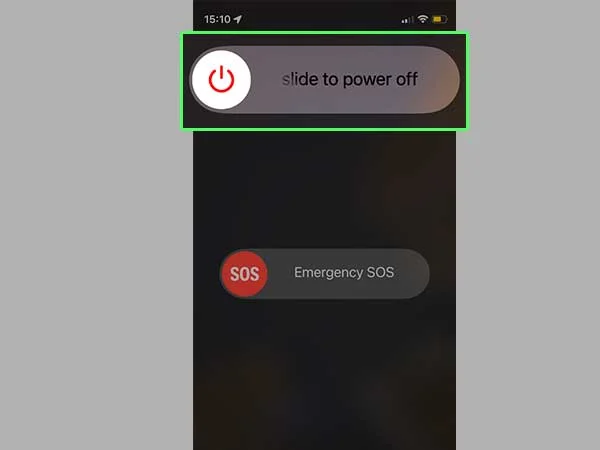 Slide the button and your mobile device will be switched off.
Press the same set of buttons until you see an Apple logo on your screen to switch on the mobile device
Once restarted, check if it works for you or not.
Method 8: Contact the Carrier Service Providers
If none of the above methods worked for you, all you are left with is contacting the service providers. The reason behind this is mostly when the SIM not provisioned error occurs, it is because of the fault in the SIM card and not in the mobile device. Hence, only professionals can help you fix this issue.
So this was all about SIM cards not being able to provision. Did you see how a very small chip can be of so much use and not working on that chip can be much of a havoc? All these small chips like SIM cards and memory cards like TF cards hold so much power. This is why it becomes crucial to get them repaired or any issue with them fixed as soon as possible.
Also Read: Resolving Yahoo Errors in a Few Simple Methods