Since social media is the most common way to connect with others instantly in today's time, there are many of us who prefer to use Instagram for it.
So if you are a user of Instagram, you must know that searching for someone on the platform is pretty easy. But it gets tricky when you don't have the needed information about them and you want to find their account. And who wants to give up on finding the account they were eagerly looking for, right?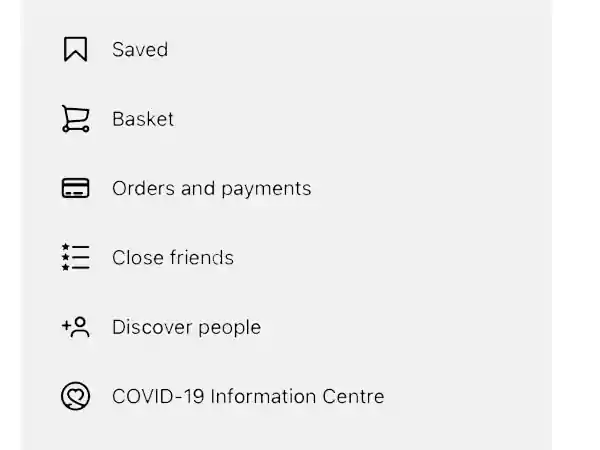 And as human nature is, curiosity never really ends for us unless we achieve what we are searching for. So if you are in a similar situation and want to know how to find someone's Instagram with a phone number, read on!
Can you Search Instagram by Phone Number?
Many of us have at least once gotten into a situation where we had to struggle to find a user on Instagram without knowing their username. Call it stalking, but it is what it is, and it isn't a crime to find the account of the user you've been curiously looking for.
So now, if you're wondering whether it is possible to find someone's Instagram account if you only have their phone number, the answer to that is, fortunately, yes! There are various issues, like Instagram not sending code, that users face on the platform, but this isn't a major one like user not found on Instagram.
This means that if you have the phone number of a person and don't know their username, you can still find them by using their phone number (only if they are on Instagram). To know how to follow the steps given in the next section.
How to Find Someone's Instagram with their Phone Number?
Now, coming to the vital part of the article that most of you are here for – steps to find someone on Instagram with their phone number. However, if you think you're playing slick without getting caught, let us warn you. This trick comes with a twist, as you can also be found similarly. So if you have no issues with that, go ahead.
Before getting started with the steps for finding someone on Instagram by phone number, you have to confirm that you have given permission to Instagram to sync your contacts. Just like microphone and camera permissions, Instagram also asks users to allow permission to sync contacts since this makes it easier to find the ones in their contacts and connect with them and vice versa. To check this, it is pretty simple.
Solution Synopsis: Instagram < Profile Icon < Discover People < From your Contacts
So when you go to your Profile, if you can see the section of "Discover People < From your Contacts" below, this means you have enabled the option for Contacts Syncing. However, if you haven't, it will only show you suggestions and people you may know, like mutual friends. To enable the option, follow the step given below:
Solution Synopsis: Instagram < Settings < Account < Contacts Syncing < Enable
Now that you have successfully enabled the "Contacts Syncing" option, let's head over to the steps for how to find someone by phone number on Instagram:
Open Instagram and tap on your profile icon from the bottom right.
Tap on See All in blue, next to Discover People, just below your Profile Bio.
And once you click on it, keep scrolling until you find the section "From your Contacts".
Here you will be able to see the people who are in your contacts and the mutual friends who follow them on Instagram. You will have to look for the user with patience as it can be a time taking process too.
How to Find Someone on Instagram Using Third-Party Apps?
If you think that the method of finding someone on Instagram by phone number is not going to work for you, or you don't have their phone number in the first place, worry not. We have one last resort for you, and that is, to find someone on Instagram via third-party apps. And for this, you don't necessarily need to have their number, either. Now that's a plus, right?
So if you are really willing to find the user that you are looking for on Instagram, and don't mind paying to get some extra information on them, read on and follow the steps.
PeopleLooker
PeopleLooker is a platform where you can search for almost anything about people. And that includes an Instagram username, of course! It is pretty easy to get started. All you have to do is go to the PeopleLooker website and enter the name along with the phone number of the person that you're looking for.

Once you do that, you will be asked to input and confirm some other things, and then the reports/results will be in front of you after some time. The process could go longer as the data gets withdrawn.
BeenVerified
Another third-party website for finding someone's Instagram is BeenVerified. Just like PeopleLooker, it is easy to use too. You have to start by entering the full name of the person you're looking for and after that, you will be asked to enter a few other details as well or skip them.

Once you are done with that, it will automatically start loading the results for you and give you a proper and full-fledged report about that person.
There are other third-party apps as well which can help you similarly to find out the account of a user on Instagram without having much information about them. The sites are mentioned below:
With the help of these sites, you may be able to find the person whose account you were looking for, but they aren't fully safe, and you might as well face issues like Instagram not working. So make sure you check everything thoroughly and then go ahead with trying out anything.
FAQ
Can I find someone on Instagram using their photo?

Though there are some third[-party apps or websites that enable one to look up and find people's accounts just by using their photos, there is no official way to do so on Instagram.
HOW to disable Contact Syncing on Instagram?

It is pretty easy to turn off Contact Syncing on Instagram. All you have to do is follow these simple steps:

Go to settings.
Tap on Account.
Then select Contacts syncing.
Now disable the toggle for Contacts syncing, and it will be turned off.
Why I still can't find the user with their phone number?

Sometimes the user's number that you have turns out to be not connected to their Instagram account. And hence, you end up not getting any results.
Can I hide or delete my phone number from Instagram?

Yes, you can edit or delete your number on Instagram easily, using these simple steps:

Tap on your Profile icon.
Click on Edit Profile.
Go to Personal Information Settings.
Now, in the number field, you can save or remove your phone number.