The issue of not receiving the verification code is another headache that needs to be resolved at the earliest. If not being able to receive an Instagram verification code is your primary issue then the following information is pledged to bring you out of this situation.'
Instagram does meet technical issues due to its huge consumer base which may lead to several issues like Instagram not loading pictures, and "Instagram not sending code".
Let's know the reasons which are resulting in "Instagram not sending code" and find the briefest solutions to enjoy the Instagram reels and stories world.
Why is Instagram Security & SMS Code Useful?
Here are some reasons why Instagram login codes and Two-Factor Authentication are useful.
Verification of Right Profile holder
To Notify About Alien Intruder
Reasons Leading to "Instagram Not Sending SMS Code to Phone or Email"
You might not be acquainted with some very common mistakes made by your end that might result in being unable to find the login codes for Instagram.
Let's unfold all those reasons one by one.
VPN though being used for enhancing our research efficiency might lead to Instagram not sending a security code to email iPhone. "Usage of an invalid VPN that has been blocked by Instagram" might be one reason for not receiving Instagram security code SMS.
Sometimes it's not the mistake from our end but the internet issue that has blocked our way. Our internet services might be creating a plague thus resulting in the disappearance of the Instagram login code.
Instagram Permission Not Enabled
Hey! Have you looked at the permissions settings of Instagram on your gadget to allow its smooth performance without any struggle? If not then, this can be a major reason resting behind the lost Instagram login code or Instagram security code.
Might be a case that the notifications of your Message or Email application have been changed to silent mode. Deactivating the notifications of spam messages also keeps us stranded and leads us to Instagram not sending SMS codes.
Do you remember what were the credentials details you filled in while making your Instagram profile or the last time you altered it? These are the common silly mistakes that are one of the prevalent reasons behind "why isn't Instagram sending me a code".
Instagram is the apple of millions of users' eyes and server issues can disturb the sole of its efficiency by getting down. You might be unable to find the login code for your Instagram application due to a disruption in the Instagram server.
If you are unable to login through the Instagram security code or Instagram login code then most probably it may lead to "User not found on Instagram".
Mistyped Login Phone Number or Email Detail
Before providing one with the verification code through message or email, Instagram does ask the user about pivotal login details, say registered email ID or phone number. Don't vex your nerves and try login again, but this time without any negligence.
Storage Issue on Messages or Email
Packed storage of Messages or Emails may lead to "Instagram not sending security code to email" or "not receiving Instagram security code SMS". You might not be receiving security code emails or SMS only because your desired application storage limits are exceeded.
It might happen that your login IP address is being discarded/blocked by the Instagram application and you may need to change it to avail the latest Instagram content.
Solutions to Solve "Instagram Not Receiving SMS Code" Error
Once the reason causing "why isn't Instagram sending me a code" are known, the next step remains is to know the right solution. Let's resolve the circumstances that are leading to our Instagram not sending SMS codes and set ourselves free from further headaches.
Instagram Permission Enabled
To enable Instagram's various permissions, you should make a visit to the settings of your smart device and properly map if the respective toggles are ON or not
First launch the "Settings".
Tap on "Apps and Notifications".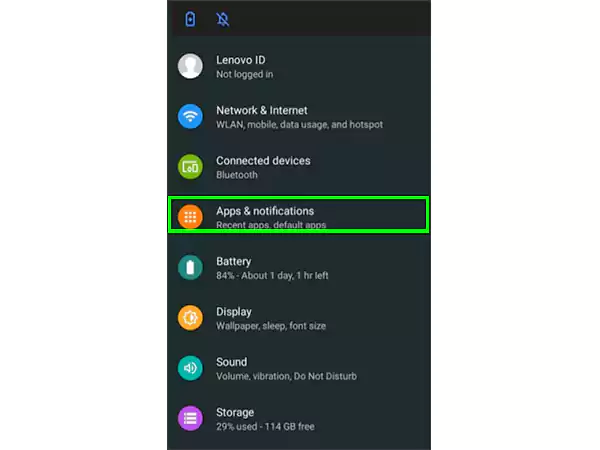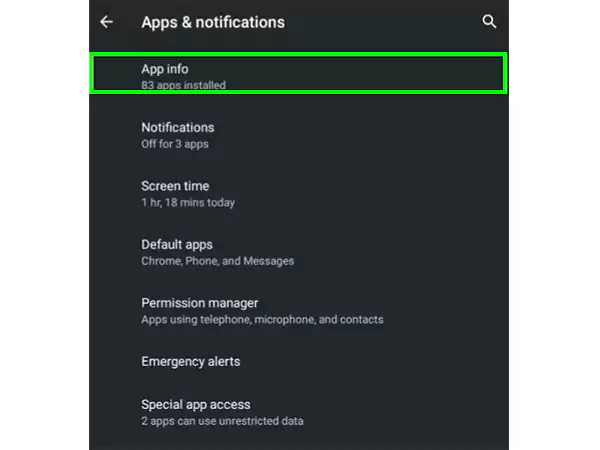 Choose the Instagram application.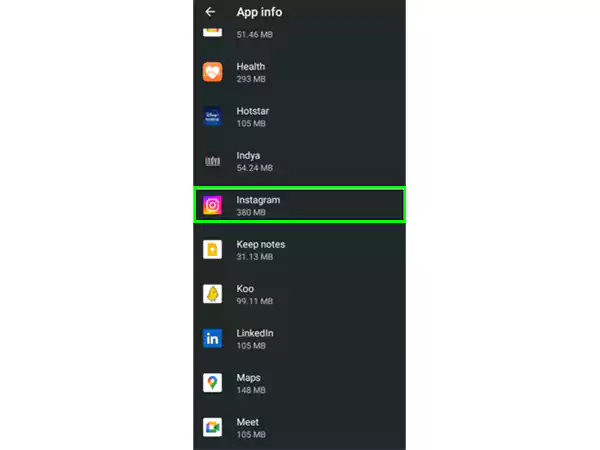 Tap on Permission on the next page.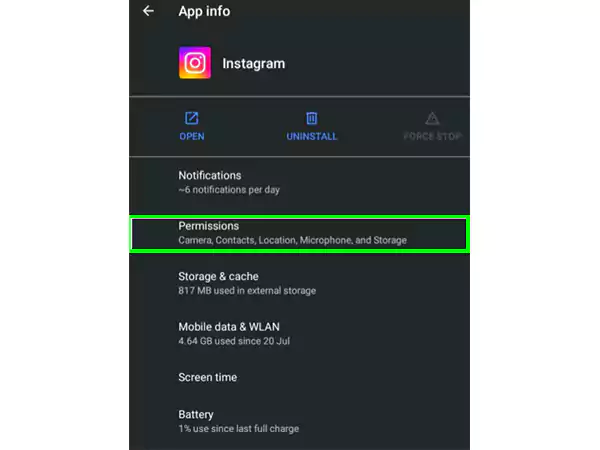 Check every permission from contacts to Location, if they have been enabled then either turn the toggle ON or tap on Allow.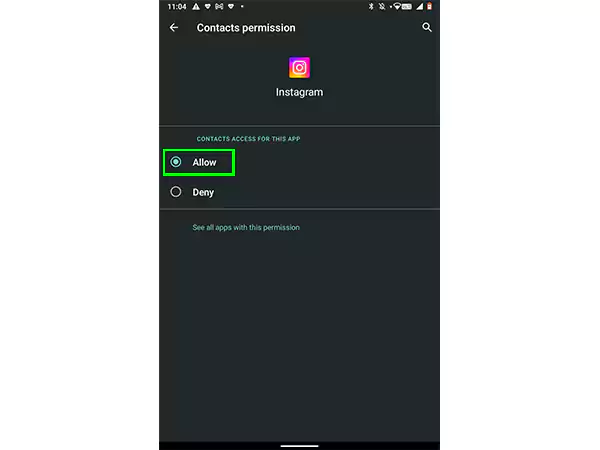 Check Server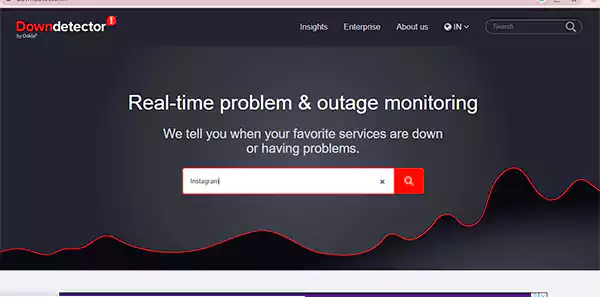 We have multiple free sites that freely check the server for us, one of them is the "Downdetector". All you have to do is type "Instagram" on the search bar and tap on the "search" icon.
In mere seconds you will get the server history of Instagram.

Watch If Login Details Are Wrong
You can watch your login details by visiting the Instagram settings. Might be a case of "Instagram two-factor authentication not sending the text".
So, if you are logged in to your Instagram account on a different device and are unable to place the right "Instagram security code" then
Launch the Instagram application.
Tap on your profile image present on the bottom right of your screen.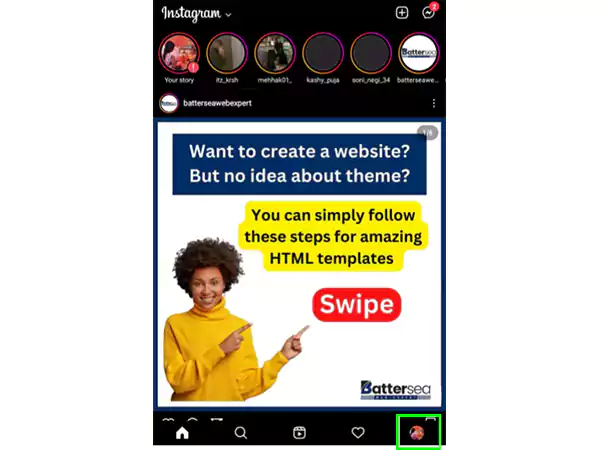 On the top right corner you will find the more option denoted by three concurrent horizontal lines. Tap on it.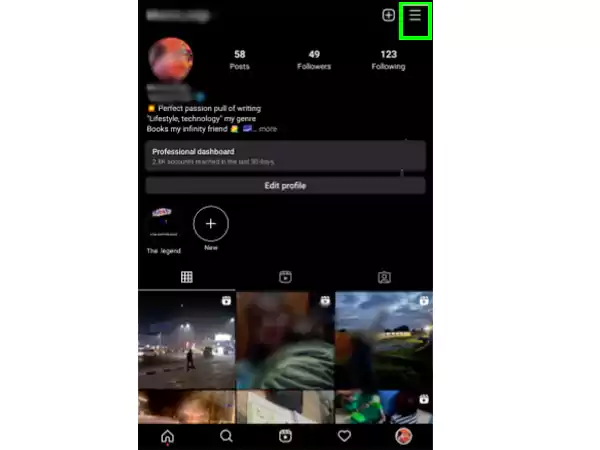 Among various options choose "Settings".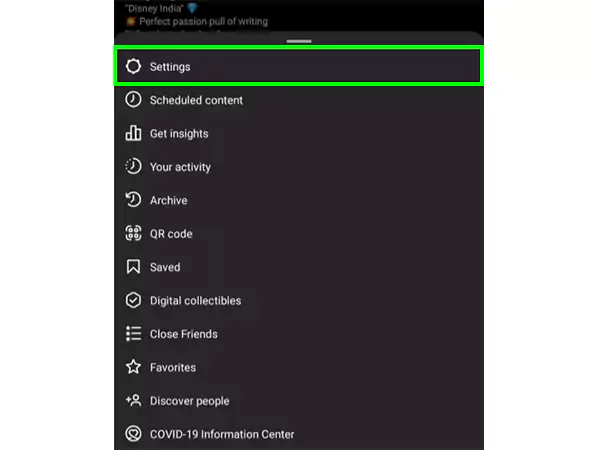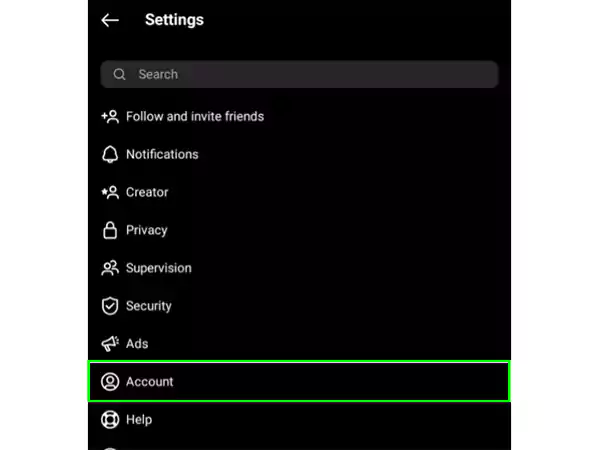 Click on the 'Personal Information" option.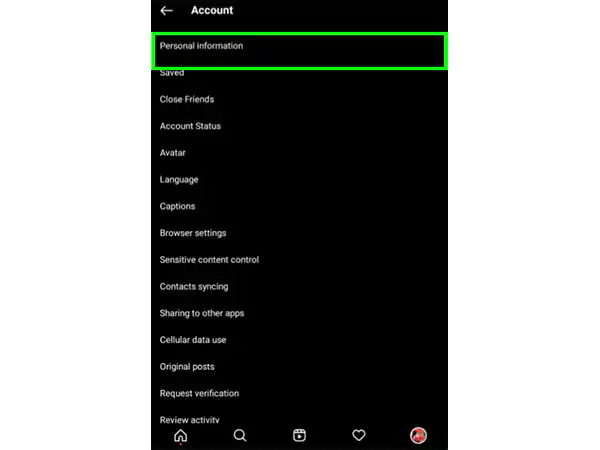 From your personal email address to your phone number, scrutinize every detail and make changes if required by tapping them and editing them.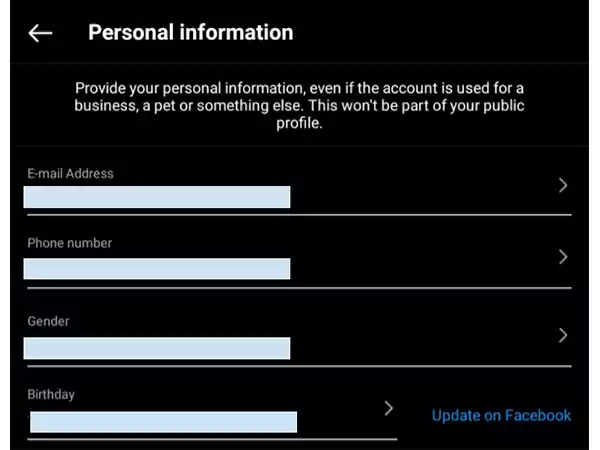 If you are unable to access your Instagram account then the settings above won't help. All you can do is find the right solution on the various other steps below.
Change the Security Method
Yes, if you are going through "Instagram not sending SMS code iPhone" then make changes to the security method of your Instagram application.
You can easily change it to Whatsapp or another Login number to get the Instagram Login code or Instagram security code.
Launch the Instagram application.
Tap on your profile icon present in the bottom right corner.
Further, Click the three horizontal lines present in the top right corner of the screen.
Move to the settings option.
Choose "Two-factor authentication".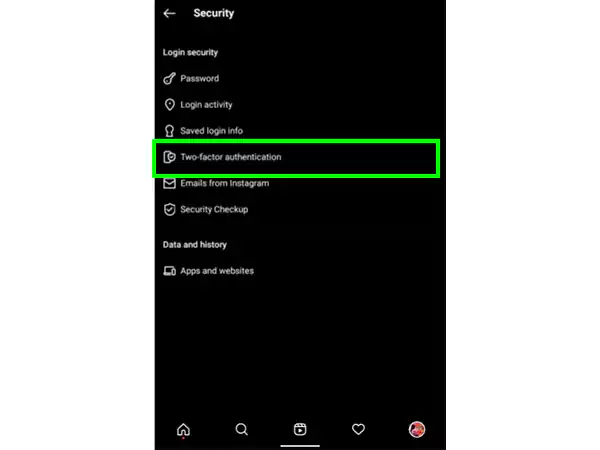 A screen with an "extra security to your account" heading will appear. Tap the "Get started" option present at the bottom.
Now, you have to choose either "Authentication app", "Whatsapp", or "Text Message" for the Instagram security code fix.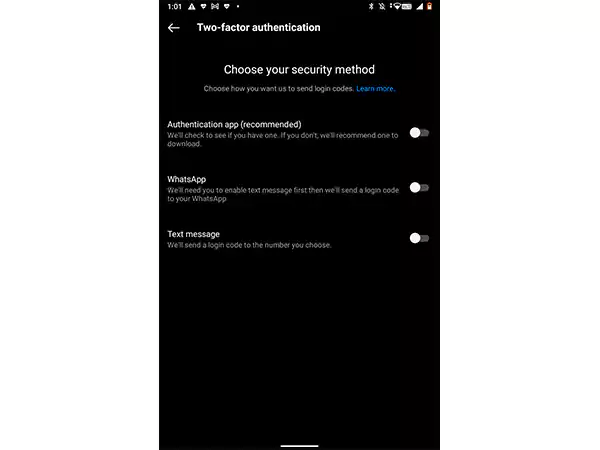 Congratulations, as you have successfully changed the "Instagram two-factor authentication not sending the text" issues traditional fix.
Useful tip: For changing Whatsapp as the destination for the login code, you only have to turn the toggle On beside its option on the security settings above. If you choose text message as the login code destination then, once the toggle is ON, you need to put the available phone number and tap start.
Change Email and Messages Notification Settings
Were you waiting for the Instagram security code to pop up on your notifications, then you need to have a look at the notification settings.
Notes
Below the notification settings of the Email application has been given. You can repeat the same for the Message application.
Move to the settings of your smart gadget.
Tap on Apps and Notifications.
Click on "Notifications".
Gauge if the toggle beside your Gmail application is turned ON or not. Turn the toggle ON to allow the notifications on your device.
Use New Device
Well It might be a case that your device may be going through some technical issues that must be hindering and creating "Instagram two-factor authentication not sending the text".
Try logging in again through a new device and that may most probably solve the query.
Try Using Incognito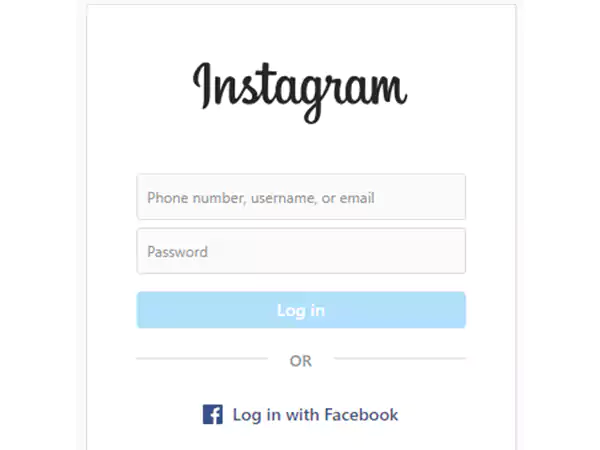 Your IP address might not fit under the terms and conditions of Instagram guidelines, resulting in your Email not receiving the Instagram login code.
Activate the incognito mode of your smart device or browser to receive no error in the Instagram security code.
On your browser, tap on the three-dot present in the top right corner of your browser window.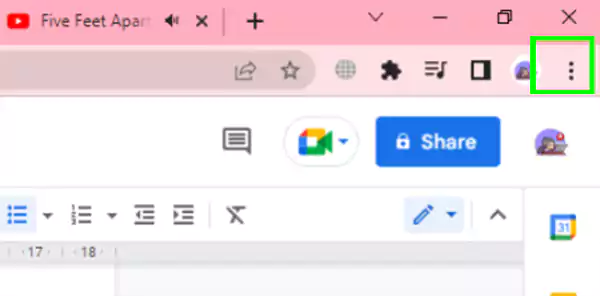 Among various options, find "New incognito window" and tap on it.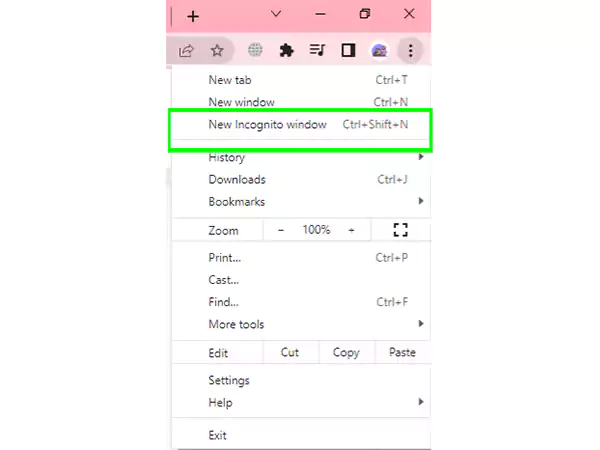 Contact Instagram Support
If you are walking through the "Instagram not sending SMS code" struggling road then it is convenient to solve this issue by contacting Instagram support.
Search help.instagram.com. Once it gets opened, type your issue on the search bar of "How can we help you?".
You can contact Instagram support by tapping on another Instagram support.
Empty Cache and Packed Storage
If any of the above solutions towards gaining Instagram not received code is not working, you need to have a look at the cache and unwanted storage that has accumulated on your smart device.
Settings>Apps & Notifications>App info> Desired application( Email, Message) >Storage & Cache> Clear Storage & Clear Cache
Closing Thoughts
Though, Instagram security code was an alarming query to be solved, the active steps Whatsapp has acquired for other security options are applauding. One can easily change the Instagram security code destination to another application like Whatsapp or change the mobile number which we can couch for.
Or watch this video:
FAQs
Ans: Instagram security that you might receive for two-step authentication is a 6-digit code.
Ans:One must keep a strong password for Instagram. We should change our Instagram password on monthly basis. The two-factor authentication code must be activated to avoid alien intruder invasion. Always log out of your Instagram ID if you have logged in through a PC or phone of other people.
Ans:The two-step authentication process was first brought by Microsoft on the year 2013 and currently, it has become part of various popular social media applications like Facebook, and Instagram.
Ans:The Instagram version for iOS was launched in the year 2010.
Ans:The three stand-alone apps invented by Instagram are Bolt, Hyperlapse, and Boomerang.