YouTube is the king of content and once you are on it, you can easily end up spending 2-3 hours binge-watching videos. But what if YouTube videos keep on stopping in-between? So annoying, right? I know most of you must have faced this error where 'YouTube keeps pausing and asking if I'm still watching'. If yes, then the main reason is YouTube doesn't want you to play its video in the background so it reminds you that if you are still watching the video then replay it. But in the middle of a nice movie, getting such a reminder can be frustrating.
Not only this, but there can also be several other reasons due to which YouTube will randomly pause such as poor internet or outdated app.
So if you are struggling with the same error, let's find out the solutions.
Why YouTube Keeps Pausing?
Whether you watch it on your TV, Android or Desktop, YouTube Videos can pause anytime; there is no discrimination in that. However, the reasons for which YouTube pauses itself can be many and may vary for every device. Here is the list of possible causes that are making you face this problem:
A poor internet connection can always bring your entertainment to halt.
YouTube is having a bad day
You are using the outdated YouTube app
The browser is full of junk items or is outdated
'Remind Me To Take A Break' Feature is turned on
The YouTube app is facing some glitches
The headphones are damaged in some way
Now you know why YouTube does keep pausing, let's move on to the solutions.
General Troubleshooting
Let's start by basic troubleshooting where you need to check the device and equipment that you are using to watch videos are in good and working condition. Other than that, check the following points:
We cannot rule out the need for an internet connection with good speed to watch videos without any interference. If you don't have access to speedy Wi-Fi, YouTube videos will keep pausing. If you are seeing a 'White Ball of Doom' on your screen, it means the video is buffering owing to a poor internet connection. If are getting a speed of less than 2 Mbps, you aren't going to enjoy watching videos. 2 Mbps is the minimum speed required to play a video of 480p.
To deal with it, reboot your network connection and restart your modem or router. If you don't restart your modems or routers till a certain period, it starts sending broken signals; restarting the devices will wipe out the caches leading to a better speed.
Getting poor internet speed is one thing while getting insufficient bandwidth is another. Even if you are getting good network speed, that doesn't mean you can do so many things at the same time. The bigger the bandwidth speed, the more data transfer can happen without facing any congestion.
If YouTube keeps stopping, you can increase the bandwidth speed by doing one thing at a time. You cannot go on downloading a movie in the background and watching a HD YouTube video at the same time. Let the download finish first and make sure no apps are eating up your bandwidth in the background; thereafter you will possibly not face any pause in your videos. Also, ensure no apps are set to auto-update in the background.
Check If YouTube is at Fault
Occasional technical glitches with YouTube can also make you experience this problem while playing videos. You can also visit the YouTube Help Center and browse the available articles about common issues with YouTube.
Check the Headphones
If your headphones are damaged or defective, you can experience constant pausing of YouTube videos. Also, on Android phones, if the headphones are removed, YouTube pauses the video currently playing. It may happen that the headphone jack is trying to connect but still the headphones aren't connecting. So in case, YouTube keeps pausing only when you play videos with headphones on, you can try fixing the headphones or get a replacement and check if the error got fixed.
For Browser
In case, you often play YouTube Videos on your desktop or laptop in a browser, I have got two solutions for you:
Clear the Caches, Cookies, and History

If your browser is full of junk such as caches, cookies, and history and you haven't cleared them for a while, there are complete chances you will face this error. So if YouTube keeps pausing on Chrome, here are the steps you can undertake to clear the history:
Open the History section of Google Chrome.
From the left column, click on 'Clear Browsing Data' to open a new dialog box.
Click on the 'Advanced' tab and select all the items you want to delete; set the time range as 'All Time' and lastly click on 'Clear Data'.
Most of the browsers have simple procedures to clear the caches and history.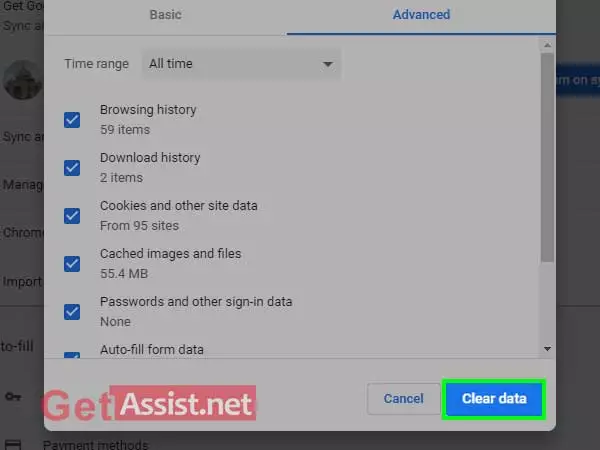 Update the Browser
Next, you should inspect the extensions and add-ons running on your browser and temporarily disable them to check if they are causing any interference with YouTube. Also, keep your browser and plug-ins updated to ensure compatibility with YouTube.
For Android
If YouTube keeps pausing on your Android device, try the given workarounds:
Update the App

If you will keep using the older version of the YouTube app, eventually you are going to face issues while playing videos. Better head to Google Play Store and get the latest version of the app; here is how to manually update it:
Search for 'YouTube' in the Google Play Store.
Open the app and tap 'Update' to get the latest version.
Let the latest version install and then check if you face the same error again.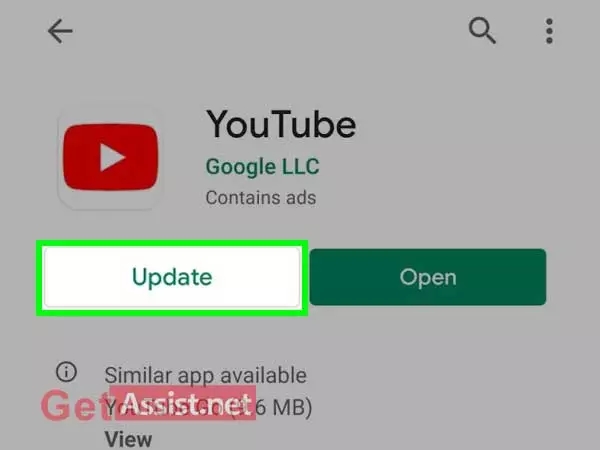 Clear the App Cache
You can also try to clear the YouTube app cache as it will free up some storage on your device. Having too much cache on your device can make your apps run slowly, so clear up the storage and let videos play without any stoppage. Caches just record your activity on the application and they are of no use. To clear the cache of the YouTube app:
Open the 'Setting' section of your Android device.
Open the 'YouTube' app from the apps list.
Tap the 'Storage' option and you will get two options- 'Clear Cache' and 'Clear Data'; make sure to tap 'Clear Cache' as tapping on 'Clear Data' will make you lose all your downloaded files of YouTube app.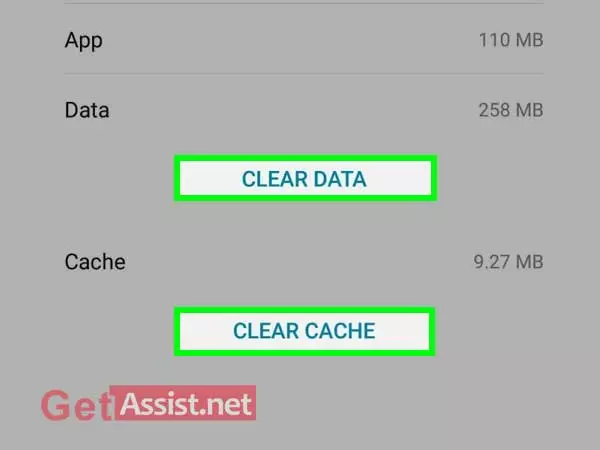 Turn Off The 'Remind Me To Take A Break' Feature
Recently, YouTube came up with a new feature to remind you that it is time to take a break from watching videos. Maybe you have forgotten about it after turning it on. It lets you set reminders ranging from 15 minutes to 3 hours. So if you have set it to 15 minutes, you will be stopped from watching videos after every 15 minutes.
To turn off the reminder or change the time limit, go to Settings > General > Remind me to take a break.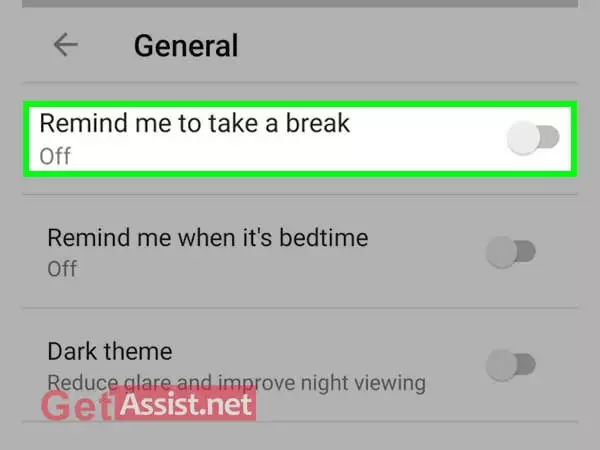 You can also watch this video:-
For Smart TV
These days YouTube comes pre-installed in most of the smart TVs or you can get it by installing Fire TV Stick such as one offered by Amazon. If YouTube keeps pausing on Smart TV, try the following steps:
Restart the YouTube app
Completely exit the apps running in the background
Ensure the TV is connected to the internet and getting required bandwidth
Try resetting your modem or router and check if the YouTube still keeps pausing on TV.