Are you a true-blue Facebook user?
Then, you must be familiar with 'Facebook Touch'.
If not, then this guide will take you through all the important information that you need to know about Facebook Touch and will answer all other questions lingering in your mind.
Although Facebook has its official app for both Android and iOS users, Facebook Touch is here to add more to the seamless experience for touchscreen device users. Even though, Facebook keeps on adding features to make it more convenient, Facebook Touch came out as a good alternative to the app, and is still preferred by many.
What is so enthralling about Facebook Touch, and why is it often used?
Let's find out.
Facebook Touch- What is It?
In 2009, Facebook Touch started existing to help people with touchscreen devices by offering a simplified version of the website.
If you are wondering about what's the hype around Facebook Touch, the answer is- its smooth design and fine performance. Even though Facebook app for Android and iOS were performing great, what was the need to introduce a platform like Facebook Touch? The answer is improved convenience and a variety of options.
Facebook wanted to serve all types of people in its user base. That could be the reason, those who were new to touchscreen devices and were not comfortable using them, Facebook presented them a more user-friendly version of its platform.
This way, Facebook ended up creating two variations for its mobile users so that everyone has access to the platform, whether it is through the dedicated app or through a browser.
Pros and Cons of Facebook Touch – Is It Worth Using?
If you were already surviving happily without knowing about the existence of Facebook Touch, then it is of no use for you. It is not going to make a difference in your life if you were already habitual of the Facebook mobile app. Still, there are days when you have to log in to your Facebook account on its desktop site, but you are not able to; Facebook touch can be the saviour during those times.
Not only this, but there are other features as well that can make it clear for you whether to consider using Facebook Touch or just continue with the regular mobile app for FB.
1. User-Friendliness
This is what users desire or look for in anything that they use or invest their time or energy in; if a platform is user-friendly, it automatically attracts a huge user base. To make it more friendly for touchscreen or basically mobile device users; Facebook put its step forward and came out with the 'Touch' version.
Here is what one of the FB Touch user has to say about its friendliness:
Anonymous Facebook Touch User
Facebook Touch is not a lot different from the app and almost similar to the website in terms of its appearance. The main advantage that I have experienced is it is browser-based, so this makes FB Touch a bit faster. However, I am not that happy with the navigation. The interface I felt is a little cramped, blurry and indirect. Lastly, the menu doesn't stay intact when you scroll down your feed or settings. If I have to choose one out of Facebook Touch or the dedicated mobile app, I will go for the latter one any day for its cleaner and better user experience.
2. Battery and Space Consumption
No mobile user wants any app to consume a lot of battery or their device's space. So, if you have a lot of apps on your device eating up a lot of space and battery, and if those cannot be uninstalled, ditch the dedicated FB app and get in touch with 'Facebook Touch'.
No Kidding! Facebook Touch is worthwhile as it ensures less energy consumption; undoubtedly, good news for the touchscreen users. Moreover, the differences between the mobile app and the touch version are too small to be noticed; hence, one point for FB Touch.
3. Quality
As apps need a lot of energy in order to produce good quality visuals, this could be the reason you can expect smooth and glitch-free performance by Facebook Touch. No need to compromise with image, video or sound quality when there is FB Touch.
When compared to mobile app, the browser might consume some energy but not that much. Facebook app will keep on adjusting its power distribution while switching devices; however, with the 'Touch' version, you can expect higher quality audiovisuals.
4. Availability of Features
Talking about features, all the important ones are there on both the dedicated app and the touch version. Both have their own limitations, but the main thing is you can avail of most of the features on both of them.
If you are looking for-
faster performance
good audiovisuals
lower phone or application crashing
And want to use more of online programs
Facebook Touch is ideal for you.
How to Log in to Facebook Touch?
If you were already using it or have used it before, this section is of no help to you, as you would be already aware of how easy it is to log in to Facebook Touch. On the other hand, if the above information made you excited enough to give it a try, follow the simple steps to log in to Facebook Touch on your mobile or any other touchscreen device:
Go to touch.facebook.com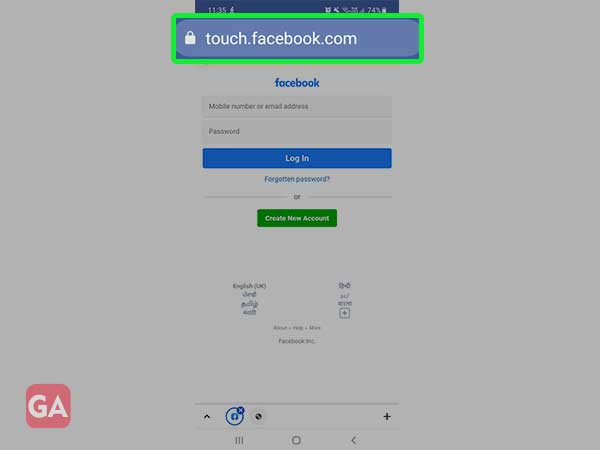 Enter your email address or mobile number linked to your Facebook account.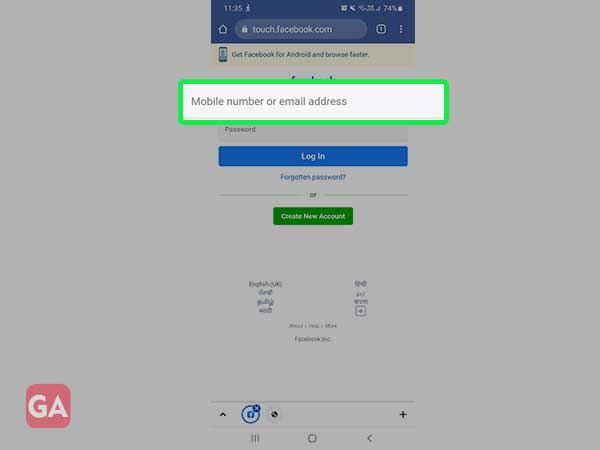 Type in the password while ensuring its correctness.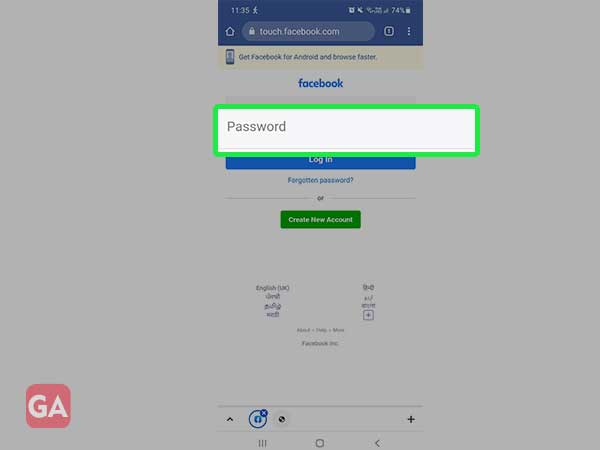 Tap 'Log In'; the last step to log in to Facebook account through the Touch version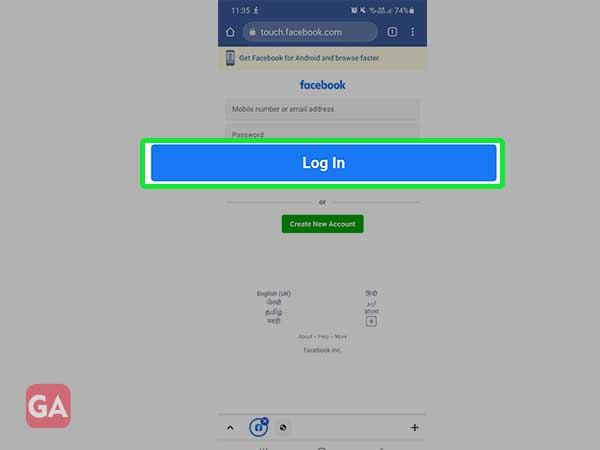 Final Words
That is all the information you need to know about Facebook Touch to make a decision if it is worth including into your social media routine or not. If Facebook Touch adds to your productivity or improves your workflow or saves space of your device or battery consumption, including it in your social media routine can be a good idea.
Also Read-
Finally! It is Possible to Recover Deleted Facebook Posts
Recovering Deleted or Deactivated Facebook Account is Just a Few Clicks Away
Android Users- Here is How to Fix Facebook if it Keeps Stopping