The best guest experience is what every hotel strives for. The hospitality industry is evolving with the advent of technology, and thus, competition is enhancing at a fast pace.
Hotels constantly search for innovative ways to provide their guests with unique, convenient, and memorable stays to compete in such a situation.
One such popular innovation is the use of AI speakers. Let's explore how to use an AI Speaker to improve the guest experience at your hotel, specifically the KA1 Smart Speaker, to elevate the guest experience at your hotel.
Also Read: AI Benefits in Developing eLearning Apps
How to Use an AI Speaker to Improve the Guest Experience at Your Hotel?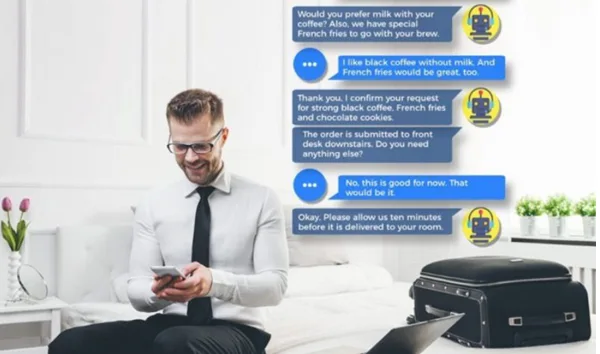 Its usage in hotels is the best strategy to enhance the guest experience in terms of convenience and satisfaction. Check the below steps to utilize them in your hotel effectively:
Select the Right AI Speaker
The selection of a reliable one is the first step you take to bring convenience to your guests. Be careful when choosing, especially in terms of voice recognition, text-based, and security.
The usage of IoT devices shapes many lodges into "smart hotels".It allows visitors to control features of the in-room experience, such as lighting and music.
Did You Know?: Today, nearly 77 percent of devices \use AI technology in one form or another. However, AI-enabled devices are everywhere.
Voice-Activated Room Controls
Try to pick one that allows voice commands for basic room controls. The visitant will feel convenience if they are able to control lights, temperature, blinds, and even the TV using voice commands. Always keep checking that these features are intuitive and easy to use.
Information and Services
Just make sure your device provides valuable information to your guests, like local restaurants, weather updates, etc.
In-Room Entertainment
It's great if your device offers in-room entertainment, like requesting to play music, audiobooks, or even playing various games. Room entertainment could be the best way to entertain visitors after their hectic travels.
Local Information
The best should offer information about nearby attractions, events, and transportation options. With this feature, you can make your guest experience better by helping them plan their stay more effectively. Information in hand saves time for researching, all thanks to AI advancements.
Safety and Security
Guests' privacy is the biggest factor to consider; thus, implementing security features is essential. Constantly check that it can not access sensitive guest information. It's better to update security settings regularly.
Privacy Considerations
If any guest asks about how it collects data, don't hesitate to tell them. It's even better to inform all of them about it clearly. Tell them how they can easily disable or mute the device if they have privacy concerns.
Which AI Speaker is Best for Your Hotel?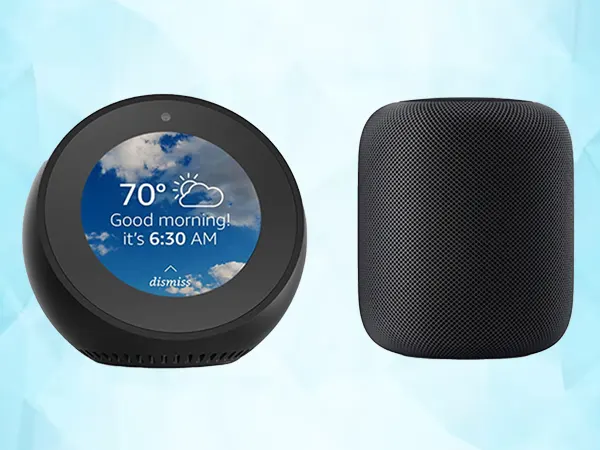 Usage of such devices in your hotel is now the best idea. But what will be the most reliable and helpful device? Yes, it is the KA1 Smart electro-acoustic transducer, which is a remarkable AI Speaker & Android TV box 2-in-1 device. It has tons of features which make your visit more enjoyable. Let's see how.
Did You Know?: A recent study reveals that 35% of businesses have adopted AI.
Two Linear Microphone Arrays
The KA1 Smart Speaker has two linear microphone arrays, which is helpful in enabling far-field voice recognition. This advanced technology allows for picking up and understanding commands given by guests from up to 5 meters away.
Thus, the guest remains at ease with this feature no matter if hotel rooms or suits are small or big.
Intelligent Interactive Voice Technology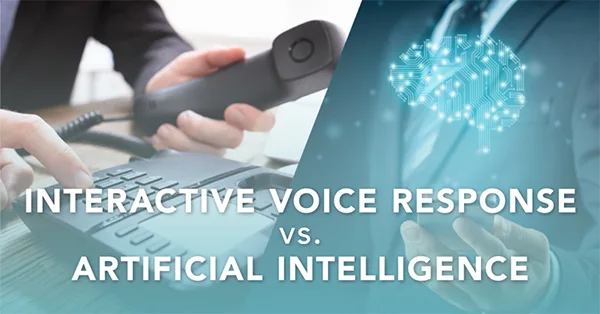 KA1 Smart Speaker is also best because of its intelligent interactive voice technology. Seamless integration with Google Assistant makes it easy for visitors to request information, ask queries, control devices, or simply engage in conversation, thus enabling natural and intuitive interactions. So, if it's traffic reports or weather updates, the assistant is available to answer and share information 24/7.
Entertainment Opportunity
KA1 Smart Speaker offers ease by giving guests hands-free control of their in-room TVs. The visitors will enjoy the most by just giving a command to turn on the TV, switch channels, or play specific content.
It also offers a sassy entertainment hub, which brings a wide array of streaming content services; thus, everyone can enjoy this feature, from children to elders. But in addition to streaming, clients who prefer traditional TV channels get entertainment from its DVB-C/T/T2 options.
Built-in Gateway for Smart Home Control
This one has a built-in gateway function, which allows controlling home devices. This feature also enhances the overall guest experience by offering the opportunity to adjust room lighting, temperature control, and more, all through voice commands.
Noise Reduction Technology
The KA1 Smart Speaker is efficient in working as it incorporates AI-powered noise reduction technology. This technology also includes professional acoustic echo cancellation (AEC). With the help of this technology, it effectively filters out background noise, thus making possible clear and uninterrupted communication with the electro-acoustic transducer even in surrounding noise.
Despite this, it uses a dedicated processor loaded with clever AI profiles. This is responsible for reliably distinguishing human speech from background noises. Its capability to reduce over 500 million types of background noises At times of preserving vocal harmonics for clear communications something that stands for this technology
Privacy Protection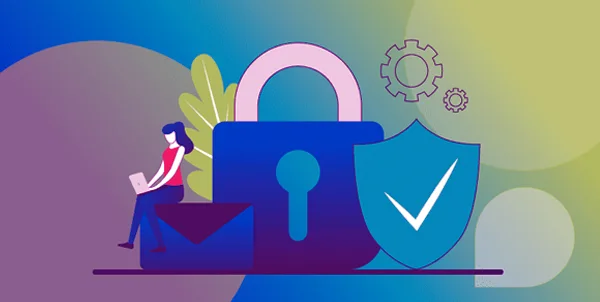 As privacy is a top concern for everyone, you don't need to worry while using the KA1 Smart Speaker. It comes with a privacy mute button, which mutes the microphone and doesn't allow collecting data while the button is activated.
Customizable Innovative Technology
Moreover, it also offers customization opportunities to hotel owners. They can make changes to the device according to their guests' needs and convenience. 
Moreover, let's have a look at Amazon Echo 4 Gen review and know more about the smartest speaker that is supported by voice assistance and can control Zigbee devices.
Conclusion
The AI speaker is a great technology to introduce to enhance visitors' experience in your hotel. The ease and comfort it offers are matchless.
If you choose the KA1 Smart Speaker, you are taking a significant step toward providing a superior and more engaging guest experience in the modern world of hospitality.
---