Trying to find an SEO company that you can confidently put your faith in is becoming increasingly difficult. This is largely due to the sheer number of overnight experts there are popping up every single day.
So, when faced with an overwhelming number of prospective SEO companies to choose from, how can you know you are choosing the right one for you? For example, should you hire an SEO company if they don't have any case studies for you to review?
Why Won't My SEO Company Share Case Studies?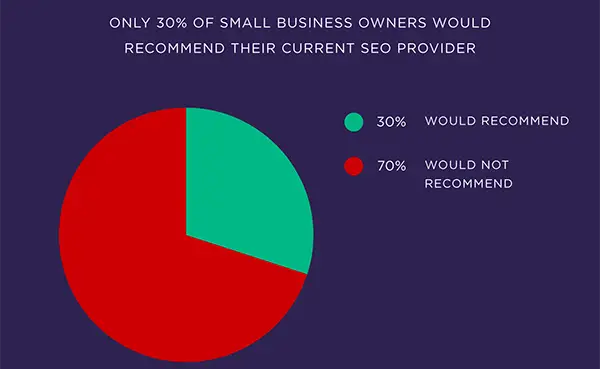 The reality is: there's only one reason why an SEO company will refuse to share case studies with you and that is because they don't have any.
Yes, some agencies may argue that it "goes against their client confidentiality agreement", but that is nonsense.
And similarly, very few businesses will ever reject being used as a case study by their digital marketing agency. After all, if your chosen SEO agency helped you transform your business and has grown your online presence to a point where you are making a serious return on your investment, would you really care about other businesses hearing about your success story?
No. Because you are too busy running a highly successful business.
As such, if a prospective SEO tells you that they can't share any case studies, the likelihood is that they haven't achieved any results worth talking about.
Tips You Should Follow While Hiring an SEO Company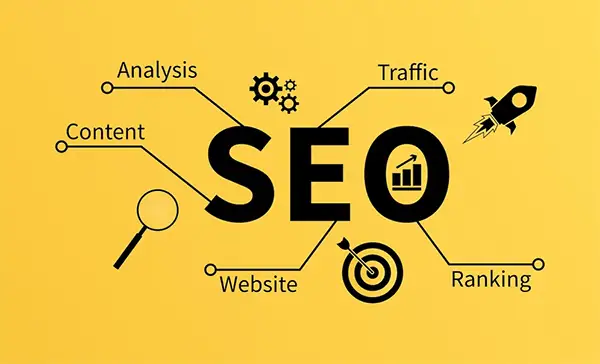 Obviously, it is a wonderful thing to choose a company with prior experience in a niche, but merely putting this fact on the top will not do justice to your SEO goals. There are so many SEO experts who don't have long experience in the industry but can still advise you better than those self-proclaimed experts who try to fly under a set radar.
What else should you consider? Well, the below-mentioned tips can fairly assist you in identifying a potential SEO company that can perfectly align with your business goals.
Communication with Clarity
You should have clear communication with them to understand what they are recommending, how they are going to implement it, and how they will track the results. Don't hesitate to clear out your confusion through appropriate explanations.
The Strategy Should Align with Your Business Objectives
It's not true that it is not possible for a marketer to promise any guarantees. They can obviously design a strategy that aligns with your objectives. For instance, you want leads from your website. In that case, a good listener would be someone who speaks to your sales teams and mines the keyword, aligning them into a strategy to divert traffic to your site.
SEO Knowledge
There is a whole world of specialties within the space of SEO. You need to find the expertise with which your problem can be fixed. For example, if you are facing a decrease in traffic on your website you need to find an expert with organic marketing. Or, if you want to improve sales, then, a lead generation expert would do the justice to your investments.
Check the Current Market SEO Expert Charges
As the charges keep on fluctuating it is very important to keep an eye on the current SEO services costs. These also vary on the type of service you are seeking, duration, expertise, and service provider. Moreover, there is a difference in the national and international pricing.
These were the top tips you should consider while deciding on an SEO expert to get employed for your tasks. Additionally, keep track of your expectations. It is because SEO is a long-term game and it takes a lot of SEO working behind the scenes to bring your website to the top indexes at popular search engines. Furthermore, don't miss communicating with your sales team and finance team about your approach to a problem or trick to achieve certain objectives, rather than quickly moving ahead to solve a problem by hiring anyone. There is a possibility that they can impose a higher threat to your business.
Should you Hire an SEO Company Without Case Studies?
This comes down to you. If you are engaging with a prospective company and:
You have a very good feeling about them,
You have a great relationship with the campaign manager/salesman dealing with your account,
They have provided ample information about their processes and how they plan to help you (e.g., detailed backlink building strategies),
They've asked all of the right questions,
They have a number of 5* reviews on their website, social media, and GMB profile,
In this case, it could be worth giving them a shot. However, if they don't have much social proof and they are offering guarantees and "cheap rates" then our advice would be to run a mile!
Take this SEO company as a prime example: not only do they have 100s+ of case studies from recognized brands, but they also have 500+ 5* reviews as well.
It means that there are actually so many companies that are equipped with the necessary credentials so that you are able to invest in their services with complete faith.
Therefore, when you hire an SEO agency with no case studies (even if you find that they do tick the right boxes and your gut also provokes you to choose them); you cannot neglect the fact that there is a possibility to reduce risk by discovering and clinging to the agencies who actually have real-life case studies which do stand evidently to all the impressive results which they have achieved in the past.
Conclusion: Case Studies Should Take Priority
Ultimately, we believe that working with an SEO agency that has multiple case studies for you to review is far superior to any alternative. That way, you don't have to take any unnecessary risks or "leaps of faith" because the proof is in the pudding, right in front of you.
---