We all have to deal with the scorching heat daily during summer and travel to our destinations in blazing sunshine. However, with the help of some products to stay cool in the heat outside, we can continue our daily routine.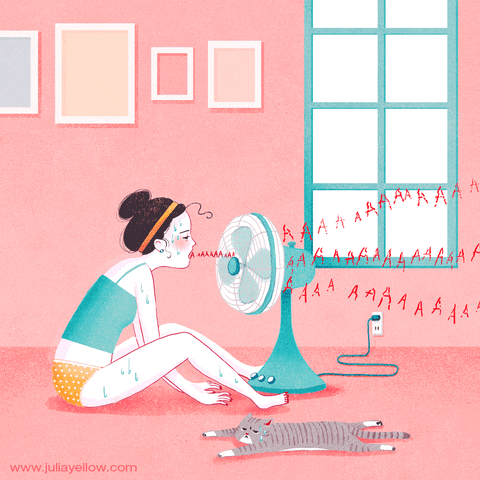 From technically advanced gadgets like air-conditioned clothing to compact items like portable fans, there are various options you can consider.
If you're also planning to buy such gadgets, we've shortlisted 21 products that can help you beat the heat. So, before you start sweating, let's begin with the first one.
Mini USB Fridge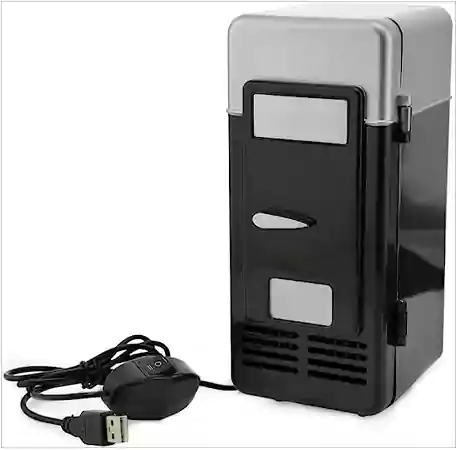 The summer season seems incomplete without chilled beverages. If you also love to enjoy chilled drinks in summer, carrying them from one place to another seems frustrating as they end up getting warm.
In that case, you can buy a mini USB fridge that you can easily carry in your bag and store a cooling item in it. It requires a USB cable, which you can connect to your system at work and enjoy cold drinks while completing work assignments. You can buy these compact yet useful fridges from any eCommerce store.
Hence, add this product to your list if you want to avoid missing out on summer sales.
Like the Mini USB Fridge by ThreeH, which comes equipped with both cooling and heating functions, you can buy it from Amazon for only $23.98.
Ice Cream Maker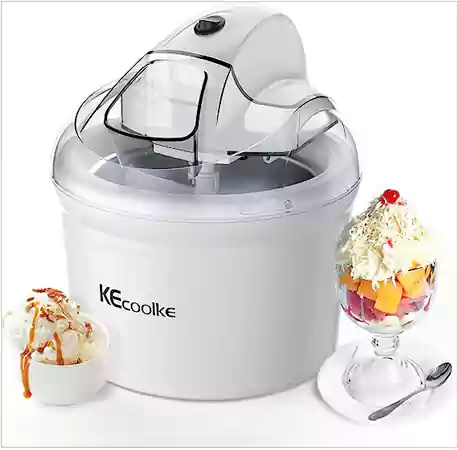 Ice cream makers are summer must-haves if you're craving sorbet but don't want to visit a nearby parlor in the sweltering heat. It is better to invest in one such product in summer so that you can enjoy healthy and hygienic frozen desserts at home.
You can easily find some good products online, but the Ice Cream Maker by KECOOLKE is worth mentioning. It is easy to operate and produces enough flavor sundaes that your whole family can enjoy.
Buy it from Amazon at only $39.99.
Portable Air Conditioner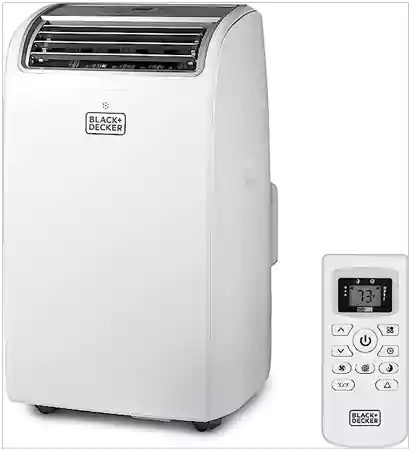 You already know how air conditioning technology has been changing the post-pandemic world. The introduction of portable air conditioners is a blessing for those who need something compact but impactful to get rid of heat. As they are portable, you can move them to different places in your house and enjoy a chilled atmosphere all day long.
The portable air conditioner by BLACK+DECKER is effective enough to cool about 550 sq. ft. of area. It comes with a 12,000 BTU rating and a remote control that allows you to adjust the cooling. Moreover, this device weighs only 56.8 lbs, and you can also use it as a dehumidifier & fan.
It only costs $389.99 if you buy it from Amazon.
Portable Fans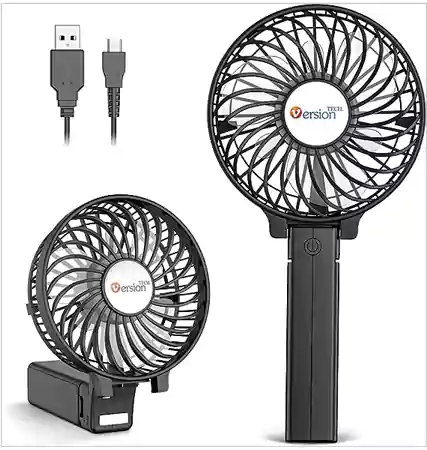 If a portable AC doesn't suit you, you can try a portable fan. They are the best if you travel frequently in summer and need something practical and affordable to keep you cool.
You can find multiple options on Amazon, but VersionTECH's Mini Handheld Fan stands apart from the others. It works with a highly effective motor and has a built-in rechargeable battery that takes away the burden of replacing batteries. You can consider purchasing it from Amazon at $16.99 only.
Cooling Blanket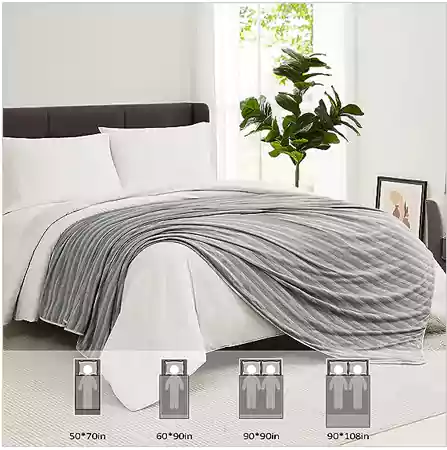 Watching a blanket on this list may make you wonder who uses it in summer. However, cooling blankets are pretty different from ordinary ones. They are very lightweight and made from a special type of fabric, which makes them ideal for hot summer days and even for avoiding night sweats.
You can consider the cooling blanket offered by HOMFINE to help you sleep peacefully in the summer. It is made from Japanese Arc-chill technology and is available in four different sizes and five different colors. Buy it from Amazon for $39.99 only.
Cooling Hoodie Towel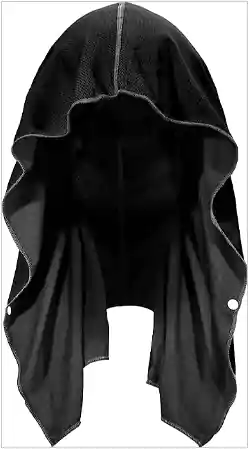 If you spend most of your time outdoors, a cooling hoodie towel can be the perfect gadget to beat the heat. It is the perfect gadget if you work in scorching heat but can't manage to carry an umbrella. In addition, you can also buy one for yourself if you enjoy outdoor sports and other activities.
The one that fits your requirements and budget would be the Sukeen Cooling Hoodie Towel. It is designed in such a way that it won't slip from your head and provides enough protection from harmful UVA and UVB rays.
In addition, the cooling towel is free of any harmful chemicals and only costs $13.99 on Amazon.
Smartphone Cooling Fan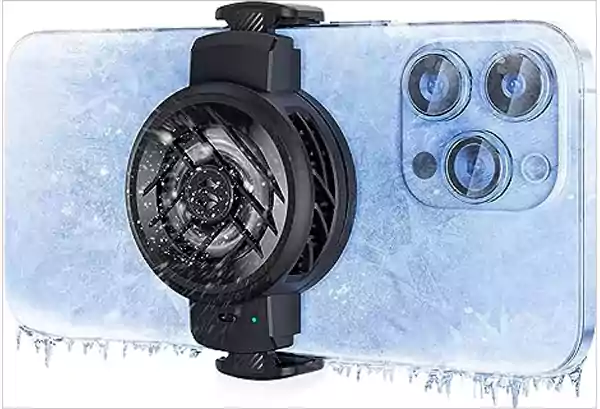 If you use your smartphone a lot or constantly use it for work in summer, you must've experienced that it heats up a lot. So, a phone cooler is an excellent gadget to keep your mobile cool in summer.
Black Shark's FunCooler 3 could be the best choice for your smartphone because it consists of an ultra-high-speed cooling fan and operates quietly. The device only weighs 74g, offers protection against scratches, and is available on Amazon at $24.99.
Evaporative Cooling Vests and Jackets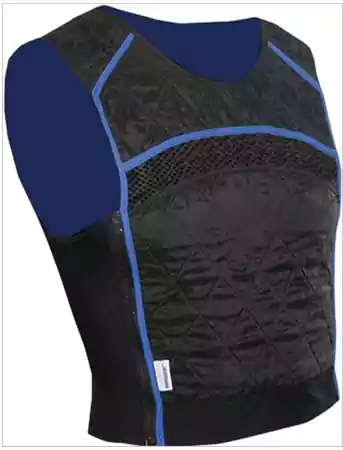 Technology has been showing its impact on our lives for years, and evaporative cooling vests are great examples. They work on the concept of evaporation and keep you cool in summer. All you need to do is soak the vest in water and put it on if you're going for a run or workout. Moreover, the inside of the item is completely waterproof, but the outside layer slowly evaporates the water to keep you cool.
Techniche Hyper Kewl Kewlshirt is a great option for you that provides a maximum cooling effect in summer. You need to soak it once in the water, and it provides 5–10 hours of relief.
Buy it from Amazon for only $65.55.
Waist Clip Fan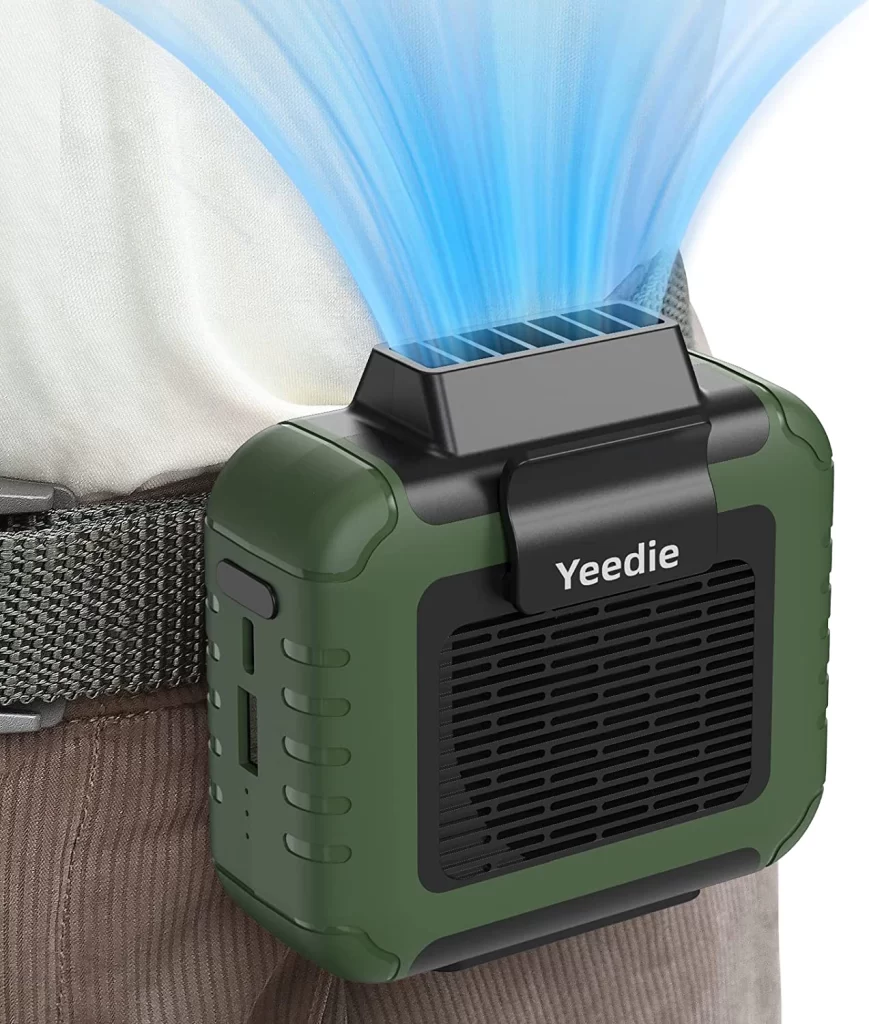 Stepping outside on a summer afternoon is nothing but a challenge that you need to deal with. By the time you come back home, you find your clothes drenched in sweat. So, if you can't figure out how to stay cool in the heat, adding a fan to your waist seems like a great idea.
Yeedie 3-in-1 Portable Waist Clip Fan is your go-to device if you're planning to hike or work under the sun. A 6000mAh battery powers the fan, which helps it run effectively for 16 hours. Moreover, it only costs $36.99, and you can order one for yourself from Amazon.
Portable Neck Fan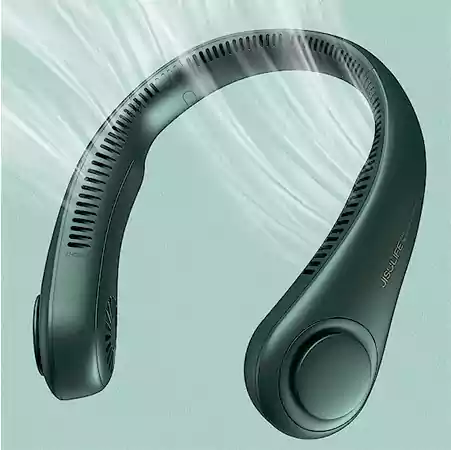 A portable neck fan is effective enough to keep your neck and head cool in summer. Just place it around your neck like a travel pillow and go anywhere you want. Coming to their purchase, you can easily find the best neck fans online.
In that case, it's recommended to consider the JISULIFE Portable Neck Fan, which contains a 4000 mAh battery, enough to provide cooling for about 16 hours. The fact that this portable fan is lightweight, durable, quiet, and made with eco-friendly material makes it one of the best cooling gadgets for summer. Buy it now from Amazon for only $23.99.
Air Conditioned Shirt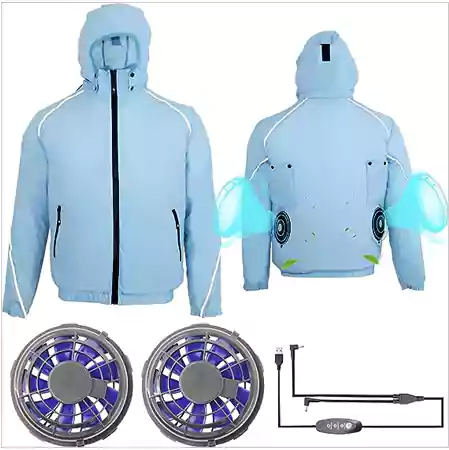 Air Conditioned Shirts surely contribute to one of the best inventions of the modern world. They are designed in such a way that two compact fans circulate body heat out of the sleeves and collar. You can even wash them, and their fabric is effective enough to block sun rays.

If you're in search of cooling clothing for extreme heat, Leetye Mei air-conditioned shirt is worth your attention. It is equipped with two fans, 1 USB cable, three-speed regulation, and a circulating air supply
Moreover, this one is available for $49.99 at Amazon.
Insulated Water Bottles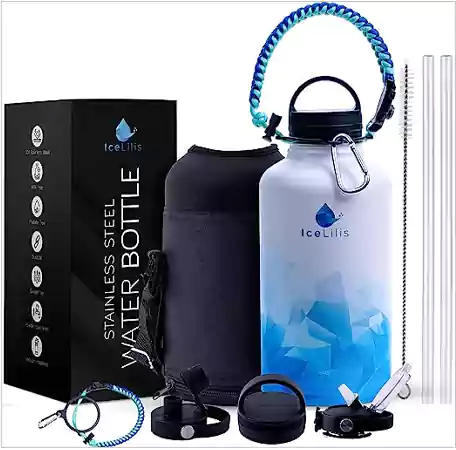 A good quality insulated water bottle can help you stay hydrated and also keep the water cold in summer. The demand for such water bottles is always high, and you can expect the market demand to reach US$ 3.1 billion by the end of 2033.
The Stainless Steel Water Bottle by ICELILIS works efficiently to quench your daily hydration requirements. This double-wall insulated flask has a multi-lid design and comes with a carry bag and paracord handle. Consider it best when you're going out to enjoy some sports, hiking, long journeys, or some other adventure. Moreover, it is available on Amazon at $35.64.
Moisture-Wicking Polo Shirts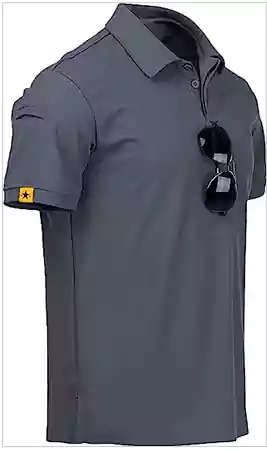 If an air-conditioned shirt seems impractical to you, spending a few bucks for a moisture-wicking shirt can be a better option. They are mostly made from polyester and have a unique ventilation system. Hence, it is good at absorbing moisture and sweat from the skin.
The moisture-wicking polo shirts offered by V VALANCH are made of 95% Polyester and 5% Spandex. They are good at absorbing sweat and keeping you comfortable even on sweltering days. You can buy one from Amazon as the range starts from $20.79.
Pet Cooling Mat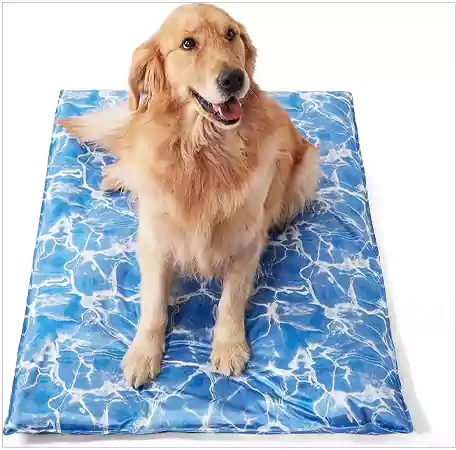 The summer season is hard to deal with, and that applies not only to humans but to animals as well. If you're a pet owner, you must have tried your best to provide comfort and care to your furry friends when the temperature rose.
If you have a dog as a pet, you can buy a cooling mat to give them a place to sit even on unbearably hot days. The dog cooling mat offered by LE SURE is large and comfortable enough to help your dog chill in summer. You just have to fill the mat with normal or cold water, and it remains intact for days.
This product is available on Amazon at $34
Cooling Pillow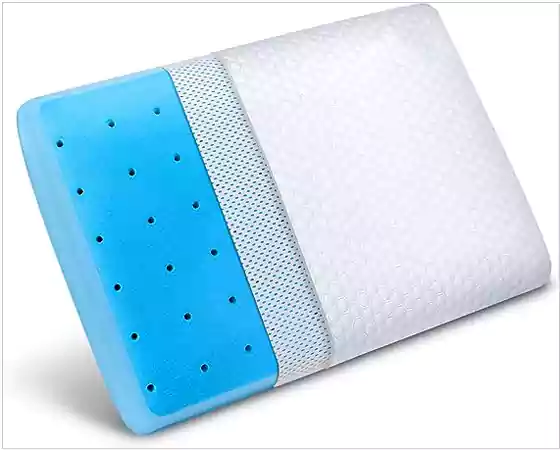 There's nothing better than getting a good night's sleep after spending a long day in the heat. Sleeping on a cooling pillow can provide you with the comfort you've been seeking and prepare you well for the next day.
Hence, you can buy the Inight Cooling Pillow, which is made of ventilated memory foam and cooling gel. The pillow gives you the perfect comfort as it maintains the balance between softness and support. Moreover, the pillowcase is OEKO-TEX certified, which makes it the ideal choice for health-conscious people.
Fanbrella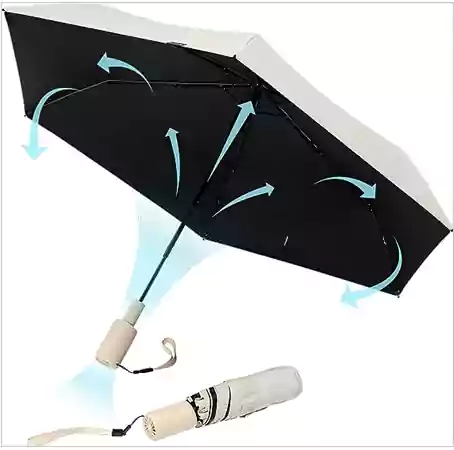 "Fanbrella" is just a fancy name given to an umbrella with a fan. An umbrella is always an essential item you need to carry whether it's raining cats and dogs or the sun is shining too bright. But, a fanbrella umbrella has a fan attached to its handle that blows the cool wind to your head.
The fanbrella offered by JISULIFE is lightweight and effective enough to provide you with cool air as you travel. It is made from full shading memory fabric and requires lithium-ion batteries to keep the fan up and running.
It is available on Amazon at $78.99.
Snow Cone Machines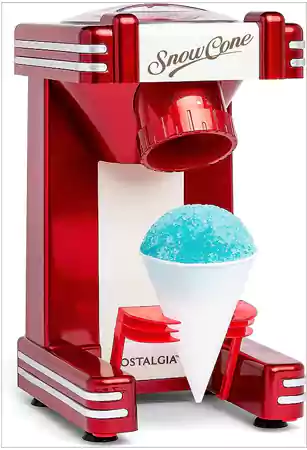 Just like ice cream makers, snow cone machines are helpful enough to keep you cool in summer. And, there's no wonder that people of all age groups enjoy frozen treats made by these machines.
If you want one for yourself, the Retro Table by Nostalgia is worth considering. With blades that cut perfectly and reusable plastic cups, this machine can easily make up to 20 icy treats.
Buy it from Amazon for $36.98 only.
Fanny Pack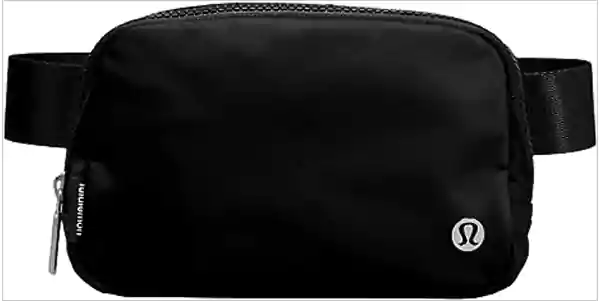 If you have to commute daily or your job requires you to be at different places, carrying a hefty bag with required items can be a bit daunting. So, it is better to replace your bag with a fanny pack or sling bag. You can carry all the essentials in it and wear it around your waist or chest for flexible movements.
The Everywhere Belt Bag by Lululemon is good and stylish enough to store all your essentials. It weighs only 5.9 ounces and is compact enough to carry around with ease. With a 4.7 out of 5-star rating on Amazon, you only need to pay $41.99 for it.
Cooling Stick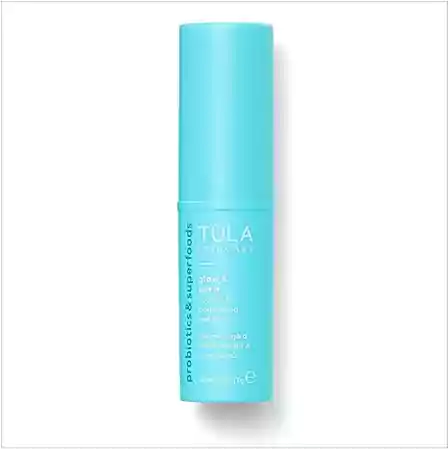 Working constantly in summer and restless nights can cause persistent eye bags. So, instead of visiting a Dermatologist, you can use cooling sticks to keep your eyes cool on a sunny day.
The Eye Balm by Tula works efficaciously to hydrate and brighten your undereye area. With caffeine and watermelon as active ingredients, it provides immediate cooling and even helps in reducing wrinkles.
You can purchase it from Amazon for $30.00.
Moisture-Wicking Hat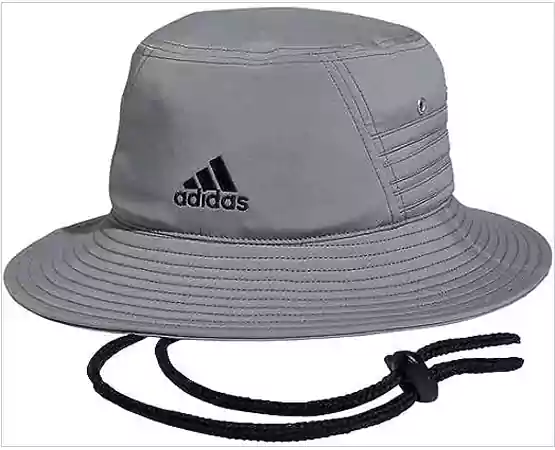 Spending a hot afternoon in summer wearing a standard cotton hat is surely a bad idea. Instead, you must go for good quality moisture-wicking hats easily available online. Moreover, it is better to go for renowned brands like Adidas, Under Armor, and more.
In that case, the Victory Bucket Hat by Adidas could be the perfect choice for you. It is made from 97% recycled polyester and 3% spandex and even comes with UPF 50 sun protection. So, when you're shopping for the best clothes to keep you cool in summer, shop for a hat like this.
Cell Phone Fans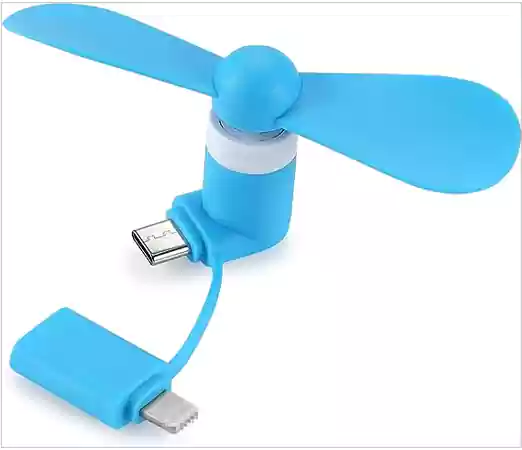 If your work requires you to be online on your mobile device, how about attaching a mini-fan to it? Yes, you can connect mini fans to the charging port of your mobile phone and enjoy a decent breeze to keep you cool in summer.
The mini cell phone fan by DNTESR is colorful and powerful enough to reach 15000 RPM. It would definitely be enough to make any hot day breezy. So, you can consider purchasing one from Amazon for $14.98 only.
So, these are the 21 must-have gadgets to keep you cool in summer. You can pick one depending on your budget and requirements and chill a bit in the hot and humid weather.
Final Thoughts – What's Your Favorite Summer Gadget?
Summer season is surely daunting; sweat-soaked clothes and unbearable heat can affect your daily tasks. However, you can always find a way to deal with the heat and enjoy the weather at its best. When it comes to the best ways, you can try some unique gadgets and special clothes to keep you cool even on extremely hot days.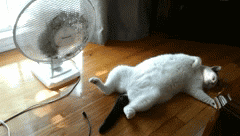 Whether it's about making you sleep peacefully or keeping you comfortable at work, you have options for everything, as mentioned in the article. So, what are you waiting for? Start shopping for the best summer gadgets to beat the heat!