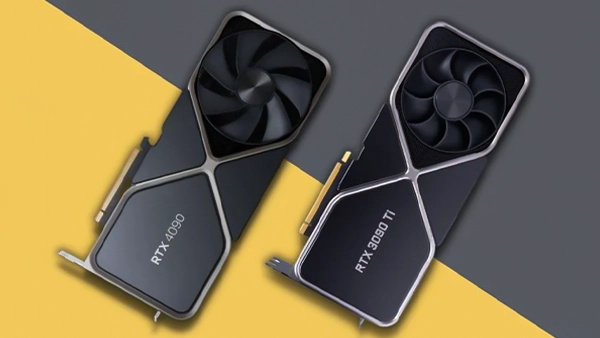 Graphic cards are pivotal for ensuring an exemplary gaming experience, and the right choice can turn a simple PC into the best computer for gamers. With every coming year, Nvidia brings new exciting launches; its 40 series is rocking the gaming floors, and mid-range 30-series graphic cards are still running extensive titles.
It is quite clear that Nvidia's RTX 4090 is a new 40 series launch and has excelled in its features configuration than the old 30 series video cards. Surprisingly, RTX 3090 is an older version of the RTX 4090, capable of holding modern games' with appreciable frame rates. RTX 4090 can be summed as a pro gamer's companion for playing at 4k resolution, whereas RTX 3090 is a beginners' buddy and even a pocket-friendly option for gaming nerds who are running out of budget.
It becomes quite difficult to choose between current graphic cards, similar to the competition between Nvidia's 40 series RTX 4090 vs. RTX 4080. Well, In the article, we will discuss the two paragons, RTX 4090 and RTX 3090 of Nvidia, through their benchmarks, ratings, and customer reviews.
Specs Features of RTX 4090 and 3090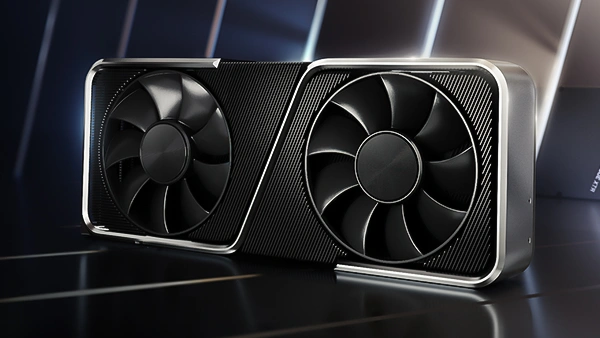 Both Nvidia card have a huge difference in their memory configuration, power consumption, clock speed, RT Cores, CUDA cores, and much more. The features and specification of the Nvidia RTX 4090 and Nvidia RTX 3090 has been provided in the table below.
| | | |
| --- | --- | --- |
| Features | Nvidia RTX 4090 | Nvidia RTX 3090 |
| GPU | AD102 | GA102 |
| Memory | 24GB GDDR6X | 24GB GDDR6X |
| Memory Speed | 21GT/s | 19.5GT/s |
| Memory Bandwidth | 1,008GB/s | 936,2GB/s |
| Clock Speed | 2.23GHz / 2.52GHz | 1.4GHz / 1.7GHz |
| TDP | 450W | 350W |
| CUDA Cores | 16,384 | 10,496 |
| RT Cores | 128 | 82 |
| Tensor Cores | 512 | 382 |
| Slot | 3 | 3 |
| Length, Width | 304mm, 137mm | 313mm, 138mm |
| Price | $1999.99 | $1549.99 |
After watching the specs of Nvidia's graphic card, it's quite clear that Nvidia's graphic progeny, Nvidia RTX 4090 and RTX 3090 fit under every situation whether it holding graphics at 4k settings with the best frame rates or running any game under appreciable frame rate quality.
Both cards have decent features and configurations. Surprisingly both have almost the same memory speed and memory bandwidth. The price of both GPUs varies largely due to the gaming performance and graphic quality held by them.
Brief on Nvidia RTX 4090: Ratings and Advantages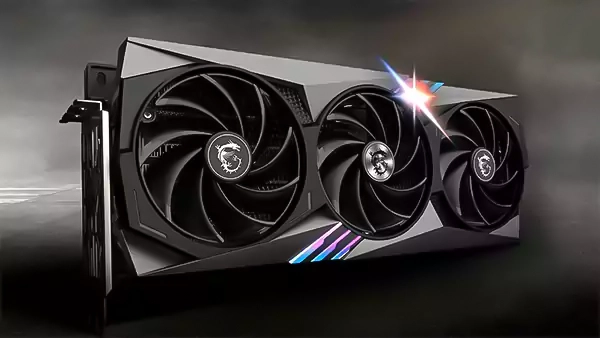 Nvidia launched RTX 4090 as the first graphic card of the 40 series was launched in October 2022. Other cards like RTX 4080 followed later. Being the fastest card in the market, Nvidia RTX 4090 has surprised users with its swift gaming performance, smooth graphic quality throughout, and appreciable frame rates.
With Nvidia's "Ada Lovelace" architecture, its flagship performance is praise-worthy, with a decent number of cores for various processing and a memory speed of 21GT/s. With establishments come drawbacks, too; RTX 4090 has a power churning capacity of 450W, far more than other cards.
Pairing these graphics with Skullcandy Crusher 2014 headphones together could result in a memorable gaming experience.
| | | |
| --- | --- | --- |
| Feature | Rating | Advantages |
| Memory | 5★ | Ample Memory capacity of 24GB GDDR6X |
| Memory Speed | 5★ | Fastest memory speed of 21GT/s |
| TDP | 3★ | 450W power generated after a splendid graphic performance is decent and appreciable. |
| 4k Performance | 4.9★ | Fastest graphic card with upto 100fps at extensive gaming titles |
| Price | 4★ | Being a powerful GPU, its price of $1599 is decent |
After having a brief knowledge about RTX 4090 graphic card, I next acknowledge the Nvidia RTX 3090 GPU with its ratings and advantages too.
Brief on Nvidia RTX 3090: Ratings and Advantages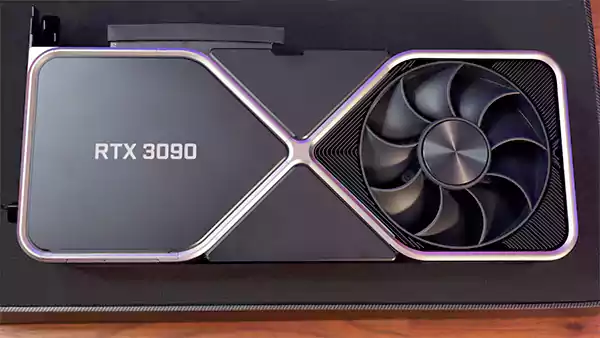 Nvidia RTX 3090, launched on September 2020, was the fastest graphic card in the mid-range series until the 40-series GPUs were launched. This graphic is still appreciated among the masses.
| | | |
| --- | --- | --- |
| Feature | Rating | Advantages |
| Memory | 5★ | Memory bandwidth of 936,2GB/s is decent to run modern titles |
| Memory Speed | 4.1★ | A speed of 19.5GT/s for processing games is a flagship achievement(at a low price) |
| TDP | 4.8★ | Thermal design power is less and user-friendly |
| 1080p Performance | 5★ | At max settings of max games, 3090 runs with splendid frame rates |
| Price | 5★ | Pocket-friendly price |
Benchmark Features: Nvidia RTX 4090 Vs. RTX 3090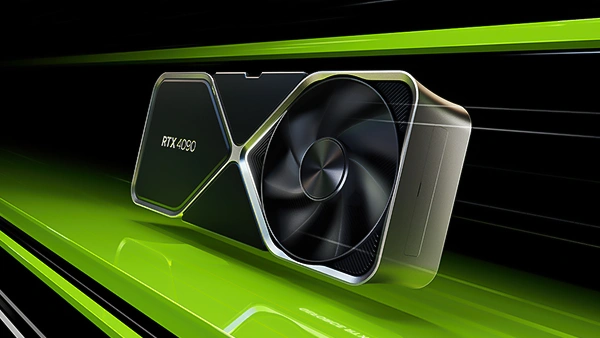 Till now, it is clear that both the GPU RTX 4090 and RTX 3090 are super competitive, have flagship performance, and compete quite similarly to RX 6600XT and RTX 3060. The features of both the graphic card, from 1080p resolution performance to ray tracing, have been discussed below.
1080p
The lowest resolution setting at which current-generation gaming nerds begin to play is 1080p. There is no doubt both Nvidia's GPU RTX 4090 and 3090 support 1080p resolution gaming with maximum frame rates up to 100. Nevertheless, RTX 4090 is considered powerful, extending its 1080p gaming performance to 33% more than RTX 3090. In the end, the enhanced performance of Nvidia's RTX 4090 results in an exorbitant price of up to $600 more than the other GPU.
1440p
At the given resolution setting, Nvidia GPU RTX 4090 does an outstanding performance by giving upto 120fps even in modern gaming titles. The other GPU 3090 suffers to give competition at this resolution by reaching a max of 60fps. In graphically demanding games, the RTX 4060 outperforms with a 46% better performance rate and provides users with a memorable gaming experience.
4k
Among the two GPUs, RTX 4090 performs amazingly with 60% enhanced fps rates than the RTX 3090. This flagship GPU is known to handle extensive titles smoothly, from graphics to ray tracing. RTX 3090 is not a bad graphics card, and it just brings up to 60fps in extensive games after some ultra settings are dropped.
Ray Tracing
This technology has been introduced to bring realism to the gaming graphic world. It is processed with the help of RT cores significantly. Due to the ample amount of RT cores in RTX 4090, the ray tracing effect in the performance stays smooth and tempting. While on the other hand, RTX 3090 also has an acceptable ray tracing quality, balancing with its price.
The tensor cores that do multiple calculations and mixed precision processing are almost 13 more in RTX 4090, turning it into a future-proof GPU.
RT Cores, CUDA Cores, and Tensor Cores
| | | |
| --- | --- | --- |
| CUDA Cores | 16,384 | 10,496 |
| RT Cores | 128 | 82 |
| Tensor Cores | 512 | 382 |
These cores act as parallel CPUs with several functions from efficiency to ray tracing. One of the prior reasons for RTX 4090 outstanding graphic processing among any other card is the ample amount of cores configuration present in its hardware. CUDA cores are almost 6,000 more in RTX 4090, and there are 30 more RT cores too, resulting in a realistic gaming experience for the users.
Tensor cores in RTX 4090 are new and upgraded with DLSS( Deep Learning super sampling) version, DLSS 3.0, primarily used for processing images. This DLSS uses deep learning to play games at the lowest resolutions
Price
After noticing the graphic capabilities of the two graphic cards, RTX 4090 and RTX 3090; it is quite clear why the former is expensive, while the other mid-range 30 series card is about $600 cheap.
From the gaming performance at various resolutions to the memory speed, RT cores, and a faster clock speed of around 2.23GHz / 2.52GHz, the RTX 4090 is a graphic ruler with future-proof skills through its DLSS 3.0 technology. Still, the price, $1599, is quite expensive. On the contrary, RTX 3090 is a ruling card of the 30 series, with decent benchmark features.
Users who require a recommendation for the best GPU in a pocket-friendly way should absolutely look for RTX 3090. The other card RTX 4090, is the current generation GPU with the fastest graphic ruling features. It is an option for users who feel free to spend on GPU.
Get Assist Verdict: Which GPU Is the Best Among- Nvidia RTX 4090 and RTX 3090?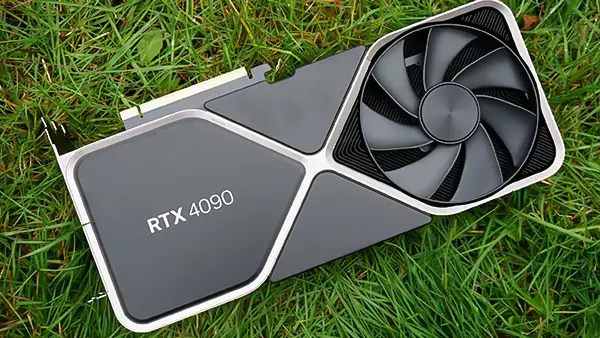 Ideal graphic cards don't exist, but benchmark features show the route to select a decent graphic companion for users. In between Nvidia RTX 4090 and RTX 3090 graphic cards, it is quite difficult to bring a conclusion. Both the cards are rulers of their generations. In the mid-range 30 series, Nvidia RTX 3090 was counted as a decent GPU which supported resolution quality from 1080p to 4k with appreciable frame rates.
After two years, a much more revolutionary graphic card, Nvidia RTX 4090, was introduced with much-refined hardware, processing cores, memory speed, and much more. The users who are ready to pay $1599 for a stupendous 4k gaming experience should go for Nvidia RTX 4090, else the other Nvidia 30 series is a rather pocket-friendly option with a decent graphic performance at 1080p and 1440p.
Customer Reviews on Nvidia RTX 4090 and RTX 3090
Credible reviews help in making perfect decisions for buying any goods and stuff. A graphic card is an important gaming peripheral, and the reviews on popular Nvidia cards RTX 4090 and RTX 3090 are essential and have been provided below.
"RTX 3090 GPU is very big and heavy, though. When installed, it is like a paper thickness away from touching my CPU cooler. It takes up 3 slots behind the computer case, but they are mainly for outlet vents in their new thermal design. The thermal design is very interesting. The only thing I am skeptical about is the way that one of the fans pulls warm air up into the CPU intake fans. But it hasn't been a major issue so far." ~ Dave
"The 4090 is a monster. I paired this Gpu with an I7 13700K, and it slays every game I throw at it. In all games, my FPS is pegged at 144 or above. Temps are phenomenal, eliminating the need for water cooling. If you have the money, get it!" ~ Mike
"Amazing graphics card, RTX 3090. Insanely powerful at both games and workloads. Definitely, the card for the "money is no object" gamer. Mine overclocks well and easily achieves 60fps+ in the superposition 8k optimized benchmark all while the cooler has the capability to keep the card lower than 58c at all times, with custom fan curves. Achieved 22000 graphics score in time spy." ~ Skythelord
"Very nice enthusiast GPU, RTX 3090. It can run everything I play (AC Valhalla, Division 2, COD, Breakpoint, RDR2) with ease at 1440p and ultra settings, and it keeps the FPS above 100. Well, maybe all of them except for Valhalla, which runs 70-100 FPS most of the time." ~ jtyler
"I typically buy the latest and greatest PC hardware as soon as it's released and has done this for a while; I'm not easily impressed. But the RTX 4090 Founders Edition has me in awe as one of the best generational upgrades ever seen in the PC gaming space. There are a lot of reasons for this which I'll cover below, but let's start by saying this GPU is only going to show significant improvement over a 3080 or 3090 at 4K and high refresh rates above 60Hz." ~ Techbuyer
Closing Thoughts
In the article, we found that the graphic card RTX 4090 is considered a generation ahead of the RTX 3090. Nvidia has always surprised its users with different launches which are powerful to support almost all graphic resolutions. Its 40 Series is ruling the graphics and mid-range graphic cards of the 30 series are also appreciated among the masses for 1080p and 1440p gaming resolution. Though Nvidia has released its future-proof graphic cards, the audience is still waiting to watch more competition among its new future launches.
FAQ
Which GPU is the best, Nvidia RTX 4090 or Nvidia RTX 3090?

Both the GPUs are highly efficient user companions of their time. Currently, RTX 4090 is ruling the graphics market with a high-tech performance in almost all gaming titles. Meanwhile, the RTX 3090 doesn't give an appreciable gaming quality at 4k but is a pocket- friendly option.
Which GPU should be chosen on the basis of TDP configuration among RTX 4090 and RTX 3090?

Though RTX 4090 charges upto 450W, its graphic processing is mind-blowing too. It is called a future-proof graphic card that showcases smooth fluid graphics across the gaming. On the other hand, RTX 3090 charges less power but is slow in graphic processing than the other. So, RTX 4090 is a better preferable option.
Is RTX 4090 bigger than RTX 3090?

Yes, all the cards of Nvidia's 40 series are larger than the 30 series graphic cards therefore RTX 4090 is significantly bigger than RTX 3090.
Is RTX 4090 over-priced?

No, RTX 4090 is not over-priced based on its flagship performance. The price of $1,599 is quite pocket-friendly.
---