Google is the most popular search engine in the world and the main traffic channel for most websites. Website promotion in Google is a time-consuming process, as the discoverability of a website depends on many factors. If you have completed all the technical steps but understand that your site doesn't raise in the rankings, it's time to start implementing SEO strategies.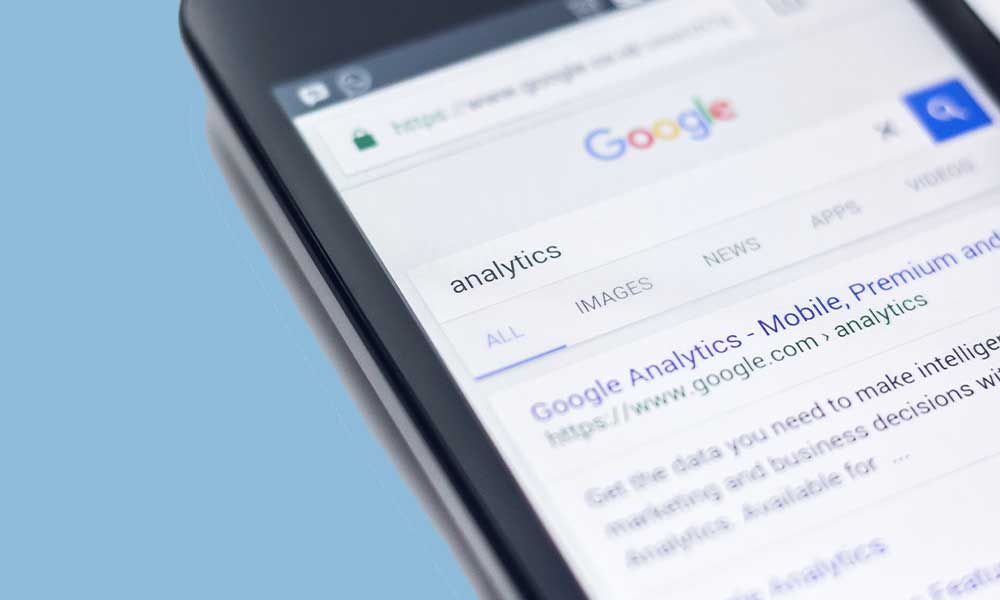 So, what to do when the site is ready and your blog is waiting for attention? How to make your blog searchable? How to check if Google sees your site? Below you will find practical tips that will give you the answers to these questions and help boost your blog in rankings. Let's get started!
Top 6 Tips to Increase Your Blog's Visibility
When all the technical details are ready, and your blog is launched, how to increase the website visibility on Google? Now you need to start the process of promoting your blog and improve Google visibility with SEO tips, so follow the next life-proven ones to increase the visibility of your site.
Use Google Search Console
For your site to be noticed by Google, it is worth using this online tool. This is an opportunity to make your site and its map better available for indexing by search engines. This is the first step to get your blog in Google search. In short, you are telling Google that your site exists and it's time to start crawling and showing it in search results. But that's not the only opportunity Google Search Console expands.
Also, this tool is useful not only for starting the indexing of the site but will allow you to understand what and how is happening on your site. For example, you can track your audience's queries or tell Google about content updates to show up faster in searches.
Simplify Page Crawls
Search engines crawl all pages of the site, and also add new pages to the index and constantly update the profile of existing pages. The goal of every site owner or webmaster is to help the search algorithms easily crawl the pages of the site. How to do it? Here are the highlights:
Use keywords. This applies to elements such as meta titles, URL addresses, meta descriptions, and image tags.
Work on pages interlinking. This allows search engines to quickly crawl your site while gaining authority.
Proceed with scan indexing. It is necessary to check if all pages are being crawled and if there are any gaps. For this, you can use free online tools.
Create Backlinks
Backlinks are an ever-green benefit for each site's rankings. So, promotion with link building is a wise approach if you want to reboot your blog. The more authoritative sites will link to your site, the higher your ranking will be.
To get backlinks to your site, you can use the guest posting strategy. The bottom line is to find relevant partner sites, that is, those from the same niche, and place a guest post mentioning your site. As a result, you will receive a backlink as well as an influx of targeted traffic.
But it is worth remembering that it is necessary to give preference to quality resources for the strategy to be effective. In this case, quality prevails over quantity. If you need fast results and quality links, you can study Adsy backlink service offers and choose the tactic that will suit your business best.
Increase Your Page Load Speed
In order to reach top positions in the ranking, you should make sure that all pages of your site load quickly. Loading time shouldn't take more than 2-3 seconds. How to do it? Here are the main guidelines to follow:
reduction of HTTPS requests.
use of fast hosting.
image size optimization.
You can check your site's page loading speed with free tools, for example, such as UpTrends.
Optimize Your Content
Today, search engines pay attention to the quality of content as they strive to provide their users with the most accurate results. If you need more about content and email marketing, read this page. Therefore, for the search engines to pay attention to your blog, it is worth working on creating high-quality content. What is this about? Here are the main points to consider:
the topic and content itself should be perfectly matched with no water;
the user should always get practical recommendations in addition to theory;
the information you share and cite should be up-to-date and reliable;
the text should be logical, structured, and readable;
the content should be unique.
Also, do not forget about the importance of keywords. At the same time, it is worth using them organically so that the text does not look like spam. Oversaturation of the text with keywords can negatively affect the ranking. When it comes to keywords, the key is to strike a balance.
Use Various Content Types 
For your blog to be attractive to both search algorithms and users, it is worth enriching your content. The point is that you need to take care not only of the text content of your blog but also consider other ways to engage the readers, for example, creating infographics and video content.
Infographics are a handy visual tool that audiences love. Users can save this image and actively share it with other users. Also, when creating high-quality infographics, other sites can use your image, which will increase the number of backlinks.
As for video content, it is gaining particular popularity today among users and search engines. As for SEO promotion, search engines prefer those sites that have at least one video. That will allow you to bypass your competitors in the ranking and engage your audience.
Wrapping Up
For Google to notice your blog, it is worth taking some effort and then, promoting it day after day via different marketing channels. Fix all the mistakes that prevent your blog from being properly indexed and work on SEO optimization so that the blog starts to get into the top search results. It's time to win the attention of search engines and audiences, so you are welcome to do it now.
Also Read: 4 Types of Blogger Outreach Campaigns
---