Do you want to know how to see secret chats on Telegram? If so, you have come to the right place! In this blog post, we will walk you through the steps that you need to take in order to view hidden conversations on the messaging app. Keep in mind that these chats are supposed to be secret, so make sure that you do not share this information with anyone else!
What is a Secret Chat on Telegram?
Secret Chats on Telegram are end-to-end encrypted conversations that offer extra privacy and security for users. Messages sent in a secret chat Telegram can only be viewed by the sender and recipient, and no one else, not even the Telegram itself. Secret chats also have other features like self-destructing messages and encrypted media. With secret chats on Telegram, you can rest assured that your private conversations are kept safe from Telegram tracker.
The added layer of encryption helps protect your personal information and prevent unwanted data breaches. Secret Chats is a great option for those looking to keep their messaging confidential! In case you are facing the issue of 'Telegram secret chat not showing', it is possible that you are not aware of how to start secret chat in Telegram. So the following guide may help you with it.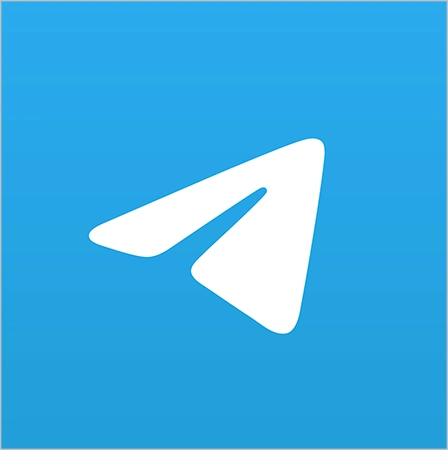 If you decide to use this feature of secret chat Telegram, it's important to remember that once created; these conversations cannot be accessed on any other device, even if you have the same account. You'll also need to update your app to ensure your security and privacy are not compromised. Lastly, always exercise caution when sharing sensitive information or personal data over Secret Chats. Taking these simple precautions can go a long way toward protecting your data from malicious factors.
How to Find Secret Chats on Telegram?
So, how to find secret chats on Telegram? To find your secret chats on Telegram, you must open the app and select the "Settings" icon. Once you have selected the settings icon, you can view all of your active conversations under "Chats." To locate your secret chats, simply scroll down until you find a conversation that reads "Secret Chat." This chat is encrypted and only visible between the two users included in it. You can tap on this conversation to enter it and start chatting with someone securely.
It is important to note that these conversations are not stored on Telegram's servers, so they cannot be recovered if lost or deleted. Additionally, you may want to set a timer for when messages will self-destruct after the other party has read them. So to know how to turn off secret chat on Telegram, you can do this by opening the chat and clicking on "Settings," located at the bottom of your screen. From there, you can select an option under "Timer" to set a time limit for when messages will disappear. And here, you have a way how to find secret chats on Telegram.
Moreover, it's crucial to remember that secret chats are encrypted; if someone takes a screenshot of the conversation, it could still be shared without your permission. As such, it is important to think carefully before sending any sensitive information over Telegram's secret chats.
Using the secret chat Telegram feature, you can ensure that all your conversations remain private and secure. So take advantage of it today and start having safe, private conversations with your contacts.
How to See Someone's Secret Chats on Telegram?
You can view someone's secret chats on Telegram by using a third-party app. Many apps are available that allow you to access and monitor someone's Telegram activity, including their secret chat Telegram conversations. All of these apps have the ability to view hidden conversations in various chat types (i.e., group, private, deleted) as well as any media that is shared within them. Additionally, many of these spying solutions can monitor other social media platforms like Facebook and WhatsApp for additional intelligence-gathering purposes.
👉 Join mSpy to Track a Telegram Account 👈
Using one of these spy applications is fairly straightforward; all that you need is the target person's phone number or email address. After you have registered an account and followed the setup instructions, the app will start monitoring Telegram's secret chat and any activity related to the person in question. You will also be able to view their conversations on various social media platforms in real-time, giving you a complete insight into their digital life.
In addition to using spying apps for monitoring Telegram activity, other methods can be used as well. You can use services such as IP logs or keystroke logging software to gain access to a person's computer or mobile device without them knowing. So if you are wondering 'If I delete a secret chat on Telegram, will they know?' this answers it!
How to Retrieve Secret Chat in Telegram?
With the ability to encrypt messages, Telegram is one of the most secure messaging platforms out there. Whether you're chatting with family or business partners, it's important to protect your conversations and keep them private. But what if you forget your password? How do you retrieve a secret chat in Telegram?
The good news is that it's relatively easy to retrieve your conversation. All you need is the correct login credentials, and you'll be able to access your chat history.
First, open the Telegram app and select 'Account Settings' from the menu. Once here, click on 'Recover Secret Chats.' You will then be asked to enter your phone number (or username) and the code sent to you via SMS (or email if you are using a username). Once entered, the app will prompt you for a new password.
Once this is complete, Telegram will display all of your secret chats, including those from before they were deleted. You can then select the conversation to view its entire history, including all of your messages.
You can also retrieve messages sent before you lost access to your secret chat by visiting the 'Trash' folder in Telegram's File Manager. Here, you will find all of the conversations that were deleted prior to the account being deactivated or removed.
Retrieving secret chats in Telegram doesn't have to be a chore! With just a few steps, you can quickly and easily access these conversations that were once lost forever. So the next time you're trying to find your lost secrets, don't worry – they're out there waiting for you!
Conclusion
In conclusion, while it may not be the most straightforward method of accessing Telegram secret chat, spying apps can prove to be a useful tool for monitoring someone's activities. This is because they are able to provide you with access to both public and private conversations without the person knowing. Additionally, they can help you keep track of their online activity in real-time so that you have complete insight into their digital life. While there are various methods available for viewing Telegram's secret chat, using a spying app has proven to be one of the most reliable and effective approaches. So if you want to ensure that your loved ones or employees are staying safe online, then taking advantage of such technology might just be your best bet!
FAQs
Ans: Well, unlike a regular chat conversation that remains stored on Telegram's servers, a secret chat is not stored on the app's system. Instead, it's end-to-end encrypted, and the data is only stored on the devices of the people involved in the chat. Additionally, secret chats are not forwarded to other participants, and they can be set to self-destruct after a certain amount of time. This makes them great for sending more sensitive information, such as passwords and credit card numbers.
So if you want to keep your conversation truly private, a secret chat is the way to go. On the other hand, normal chats are more suitable for casual conversations and exchanges of less sensitive information. What chat you choose all depends on the type of conversation you're having, so choose wisely!
Ans: The easiest way to find out is to check the chat settings. If you see the lock icon next to the name of the chat, that means your conversation is protected by end-to-end encryption and is safe to discuss anything. So, the next time you're chatting with someone, don't forget to check if your chat is end-to-end encrypted. It's the only way to guarantee that no one is snooping on your conversations.