Despite being relatively new yet popular in the social media world, OnlyFans is slowly taking over the minds of Gen-Z. You may have heard them exchanging their snaps to connect, but that doesn't seem to be the same anymore. Now, there seems to be a swift change in the usernames that we ask for.
"Hi, what's your Snap username?"
"Hey? Are you on OnlyFans?"
See the difference? Well, it might not be the case most of the time, but many people seem to be taking more interest in others' OnlyFans than connecting with them over the other social media platforms. OnlyFans blew up since the pandemic hit and ever since, more and more people are joining the platform to become the next OnlyFans creators due to its popularity.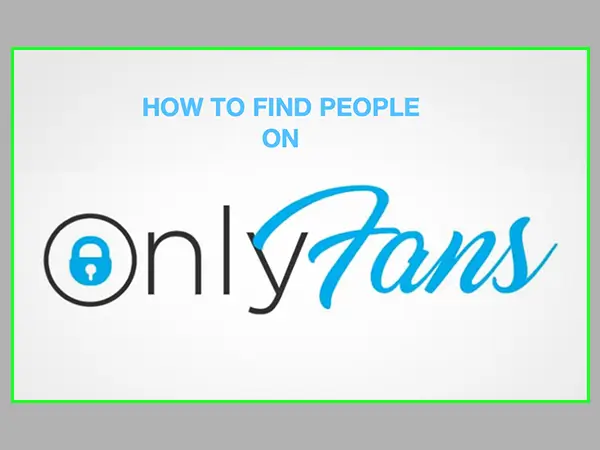 So are you also looking for someone on OnlyFans? But, don't know their username or only have little information on them? Don't fret! Because we are here to tell it all.
In this article, we are going to discuss how you can find someone on OnlyFans by their username, without a username, using location or email address, and a lot more. So sit back and read on to know-how!
Ways to Find People on OnlyFans
OnlyFans offers revenue possibilities and that is why people choose to use it as an earning platform by profession. However, it wasn't primarily designed to work as the adult-oriented app that it is today. Some people have the mindset that the app is only used in an explicit manner, however, there are some people who still use it in a non-explicit way.
OnlyFans has a well-known restrictive search button that keeps search results on a tight leash. Although their goal is to promote privacy and encourage more creators to join, finding someone's profile isn't easy. So if you are looking for easy ways to find your favorite OnlyFans creator, then follow the steps:
If you are sure that you know about someone's username, you can go to their profile directly.
Go to the official site of OnlyFans and enter the creator's username in the search bar.
Now press Enter and their account will appear on the page.
How to Find Someone's Profile on OnlyFans by Name?
It often happens that we know the full name of the colleague, but still can't manage to find them on social media. Well, there can be some reasons for that, as many people with the same names are there and the account you found belongs to someone else as the username is already taken. So now, let's see how you can find the creators you're looking for on OnlyFans by just their names.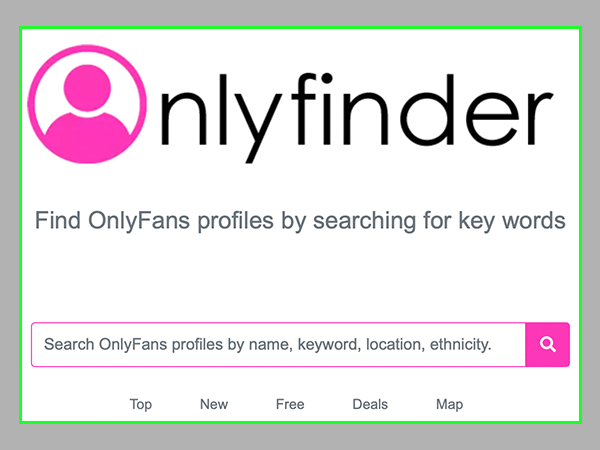 Then enter the name of the person that you wish to search for.
Now hit Enter and the list of accounts including the name will appear.
If you find the person you were looking for, then it's well and good. But, if the person that you are looking for is not using their real name, you won't be able to find them by just using their name alone.
How to Find Someone's Profile on OnlyFans by Username?
If you know an OnlyFans content creator's username, finding their account on the app is pretty easy. All you have to do is follow these easy steps: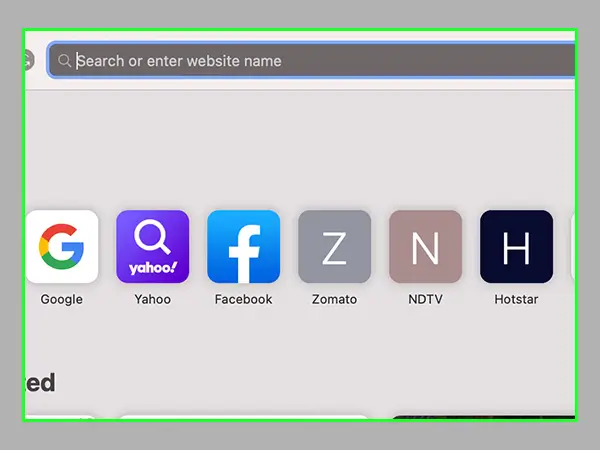 Type https://onlyfans.com/username, but change the username with the person's actual OnlyFans username.
Now, press Enter and you will be at the person's profile.
So these were the steps for how you can easily go to the OnlyFans creator's profile using easy steps. Now let's see how you can easily find someone's account without their username.
How to Find Someone's Profile on OnlyFans Without A Username?
If you know their username, finding someone's OnlyFans account is a piece of cake. But what if you don't have it? Don't worry, because that's when mainstream social media accounts step in. Most content creators aren't just active on OnlyFans but on other social media biggies like Facebook, Instagram, and Twitter as well which present good avenues to promote content, and most creators take up this option.
The creators who promote their content on social media usually share a link to their OnlyFans account in their profile bios. While many include it on their Twitter profile, others prefer to mention it in a few posts. You can also find links to their OnlyFans profile on Facebook, Instagram, and other platforms.
And so, due to this, if you are looking for someone's OnlyFans profile link, their social media platforms pages should be the first place to look at. Since it is often shared in the bio section on Instagram or in the About section on Facebook, you can find them there easily without having to scroll through.
Ways to Find Someone on OnlyFans via Built-In Search Bar
Even though most people prefer to use third-party tools for searching for the people they want to find on OnlyFans if they are sure about the username that they have of the person that they are looking for on OnlyFans, then they surely can go to their profiles by searching for them using the in-app provided search bar. So now, we are going to discuss some steps using which you can find anyone on OnlyFans using the in-built search bar on its website or the app.
Sign in to your OnlyFans account.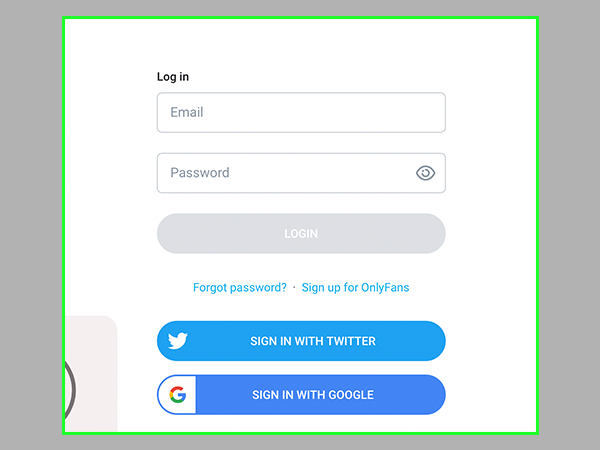 Then tap on the search button given at the top right of the home page.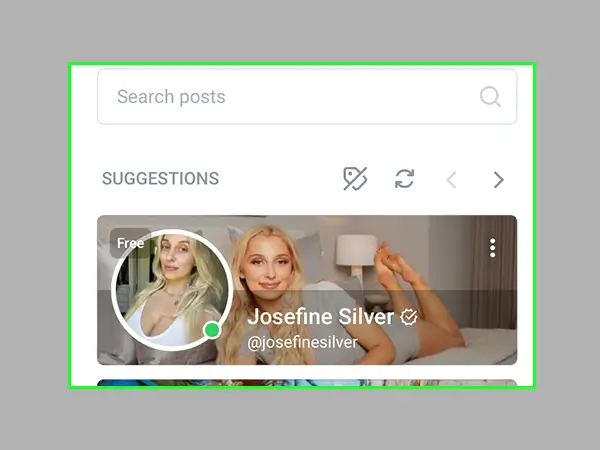 After that, type the username that you want to look for and press Enter.
After following these steps, you will be provided with the results that you can choose from and see if the account you are looking for is there or not.
How to Find Someone's Profile on OnlyFans Using Email?
It isn't unusual for the OnlyFans creators to be on LinkedIn or other corporate apps. And so, many prefer to provide their emails there so that it becomes easier for people to connect with them due to their XYZ queries. Hence, those who select them to look for the people they are looking for on OnlyFans have likely a chance of spotting them and hitting the target. Now, let's see how one can do so and what steps they have to make sure to follow.
Try making an account from the email that you think belongs and is used by the person that you are looking for.
If the email gets accepted for creating a new account, it means that the user is not using that particular email for their OnlyFans account and is instead using a different one.
Now, in case the email gets rejected because it already belongs to an account, the person you are looking for might be a creator or a subscriber who uses it for their account on OnlyFans.
These were the steps that will help the user to find the OnlyFans creators that they are looking for.
How to Find Someone on OnlyFans by Location?
As most of us are aware, and even use third-party tools for searching the profile of the OnlyFans creators that we wish to follow or subscribe to. And so, now we are going to talk about one such tool using which you can find your favorite OnlyFans creator even if you just know their location. Crazy right? But convenient as well. With the help of the OnlyFinder tool, which narrows down the locations of the profile that you searched for, you can find your favorite OnlyFans creator's profile. So let's get right into it.
After that, enter the location that you think is the creator's locality.
Now, press Enter and you will be able to see all the creators who have entered that particular location in their profiles.
With that being said, this way you can search the accounts and find the OnlyFans creators that you are looking for.
Can you See Who has an OnlyFans Account?
As discussed earlier, you can find the OnlyFans creators using the different information you have about them through third-party tools or via the original app of OnlyFans itself. But, to confirm whether someone is on the platform, you will need to visit their other social media handles.
Most of them use an all-in-one link tool like LinkTree or AllMyLinks. So the next time you see someone who has a LinkTree or AllMyLinks link in their bio, check for an OnlyFans link in there.
Another way to find out whether someone has an OnlyFans account is to use a third-party website. Since OnlyFans does not have a search function on its website, you can only find someone if you have their OnlyFans link or make use of a third-party tool like OnlyFinder.
Using the tool, you can either find someone by their name, username, location, and even keywords in their bio.
How to Find Small OnlyFans Accounts?
The best way to find small OnlyFans accounts is via Reddit. Since there are many OnlyFans communities on Reddit, many OnlyFans creators use the platform to promote themselves there. The main reason why the OnlyFans' creators fly to Subreddits to promote themselves is that Reddit allows NSFW content. To find small OnlyFans accounts, you can search OnlyFans on Reddit and the search results will appear in almost every niche. Here's how you can find the small OnlyFans accounts on Reddit:
Go to the official website or app of Reddit.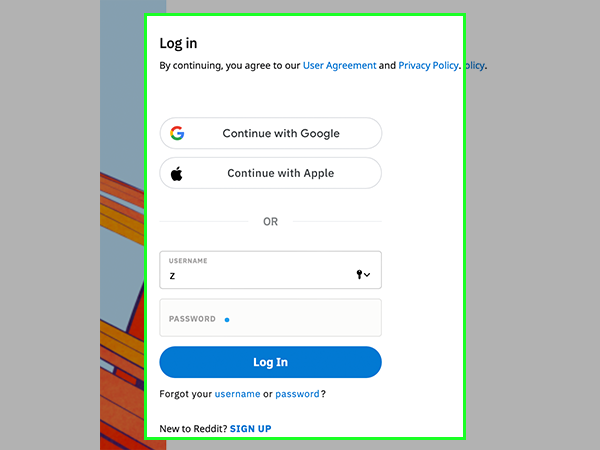 Then search for OnlyFans.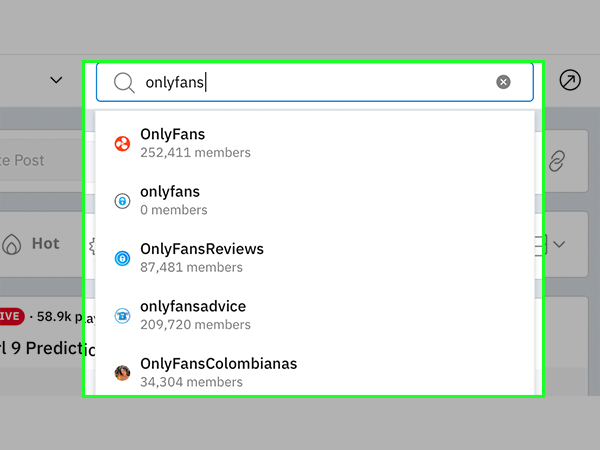 Select the Communities and Users tab.
After that, scroll down and click on a Subreddit.
Now filter the posts to New.
You'll find a lot of small accounts that were recently posted on the Subreddit after you filter the posts to New.
FAQ
Can I find someone on OnlYFans without an account?

It is possible to find someone on OnlyFans without having an account. You just need to have some data about the content creator, like their real name, username, or location. Using this information, you can use tools such as social media platforms, OnlyFinder, and the OnlyFans search engine to find anyone you want.
Can people using fake names get found on OnlyFans?

No, there are hardly any chances of finding someone who is using their fake name on OnlyFans unless you know their username or some sort of important info that can be used to search for them at least.
How to see Who is popular on OnlyFans?

Since others can't see how many followers a particular OnlyFans creator has on their profile, there isn't really a way that someone can find out who is popular on the app.