One of the most commonly used domain registrars, GoDaddy was founded in 1997. Since then it is serving its users with hosting as well as email addresses for business. If you are planning to grow online, GoDaddy is the one-stop platform for you. You can get your online journey started by creating an eye-catching website, a domain name, online marketing, fast hosting, and whatnot. Every other entrepreneur across the globe uses GoDaddy for their web hosting requirements. If you are here, you must be interested in knowing how to log into your GoDaddy account and other related information.
So let's get started
GoDaddy Account Login
GoDaddy lets you log in to your website using your email or you can even use the email hosting offered by Microsoft.
To begin with the login process, go to the link- https://sso.godaddy.com/?realm=idp&path=%2fproducts&app=account
Next, you have to enter your Username and Password and then click on 'Sign in'. You can even log in to your GoDaddy account through your Amazon account, Facebook account, or Google email address. The username you have to enter is the one you created while signing up for a GoDaddy account for domain registration.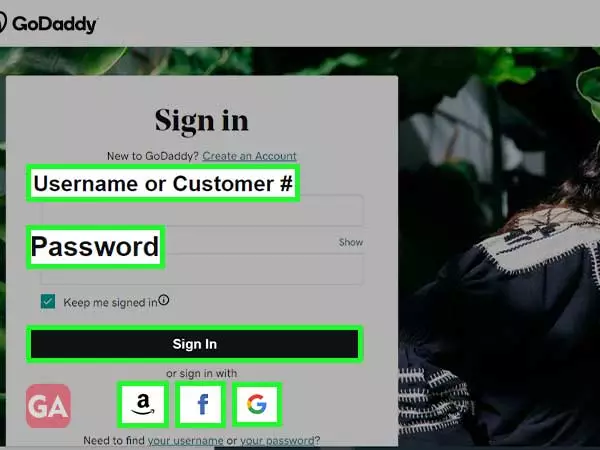 That is how you can simply log in to your GoDaddy account using your username, email, or Facebook.
How to Log In to GoDaddy Workspace Webmail?
GoDaddy even offers a workspace email login as a part of their service and this section is for those customers who buy a domain with the company. You can buy an email address that matches your business name to look more professional. You will even get this option while registering a domain but if you want you can do that later by signing into your GoDaddy account as explained above.
To login to the GoDaddy workspace email, you need to go to the link-
https://sso.godaddy.com/login?app=email&realm=pass
Simply enter your GoDaddy email for webmail login
Then the password for the GoDaddy webmail account
And click on 'Sign in'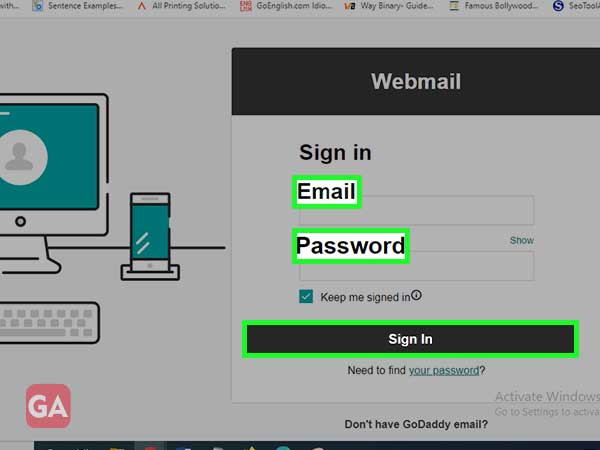 Now if you want to create your email address , here is what you need to do:
Start from the top of the Email Address list, click on the 'Create' option.
Then you have to select a name for your email address and then select your domain.
Type in a password and confirm the same
Finally, click on 'Create' and wait for a few minutes till the setup completes.
Press 'Next' when you receive the confirmation email and that's it; your email address is ready.
If you are not able to login to GoDaddy Workspace email and has lost your password, GoDaddy can help you reset it within a few minutes if you follow the instructions listed below:
You will need to log in to your account manager first
Then, click on the option 'products' and further proceed to 'workspace email'
Further, select your account for which you want to reset the password and click on 'Edit'
Now, you can type your new password and enter the same again
How to Log In to GoDaddy through Office 365?
There is another way using which you can log in to GoDaddy as the company even works in collaboration with Microsoft to offer Office 365. Here is how you can log in:
Go to the following link- https://sso.godaddy.com/?realm=pass&app=o365
Next, type in the Microsoft 365 email address and password in their respective fields.
Click on 'Sign in'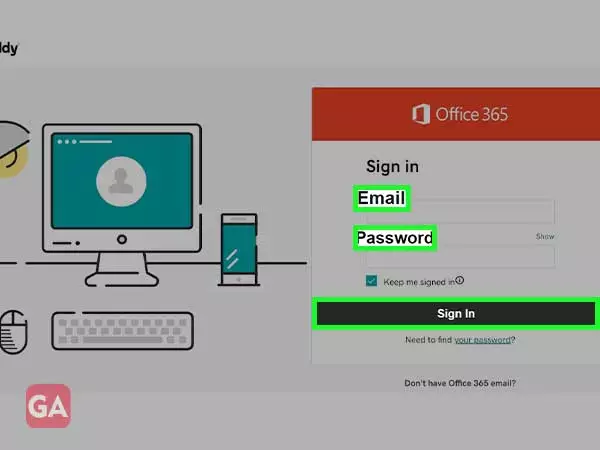 These were all the ways using which you can log in to the GoDaddy account through your email, Facebook, Office 365 email address or you can create one email address as well.
Now the main concern arises when you aren't able to log into your GoDaddy account at all. This is one of the common login issues with GoDaddy but can be resolved easily.
GoDaddy Email Login Issues
There can be different scenarios when logging into your GoDaddy webmail or email account seems impossible.
Here are some of the log in issues that may surprise you:
Your GoDaddy password is correct but you aren't sure about your username.
You remember your username but the password seems incorrect
When you have enabled two-step verification and there is a problem with it
You may not be using the correct site or way to login into your GoDaddy account.
To deal with GoDaddy email login issues, you can reset your password or request them to give your username. Also, their support service is really great as can be seen on GoDaddy's Twitter Help handle. So you can reach out to them anytime you face issues regarding login or other features.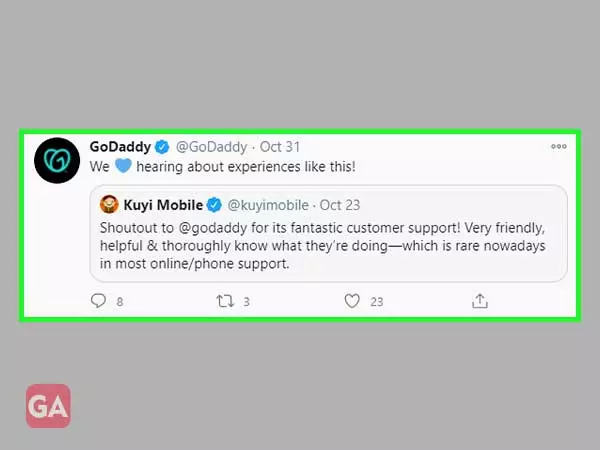 How to Reset GoDaddy Email Password?
If you are facing issues while signing into GoDaddy email account for any reasons such as you have forgotten your account or password, here is how you can recover it by resetting the password:
Follow this link- https://sso.godaddy.com/account/reset?action=submit&app=www&realm=idp to go to the GoDaddy password reset page
Now, you have to enter your 'Username or Customer Number' and then click on 'Login'.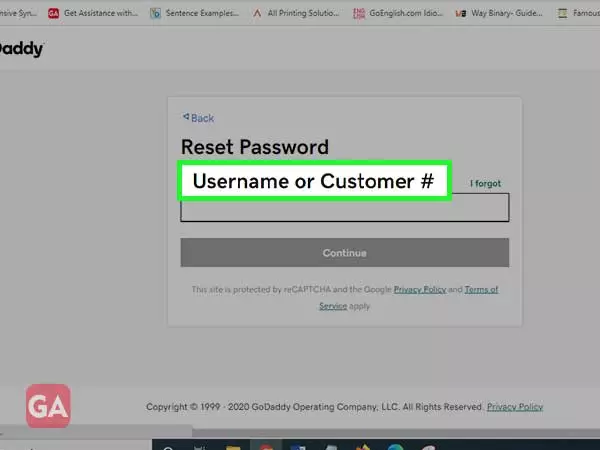 Now, click on the email address that is linked to your GoDaddy email account for recovery purpose and doing that will give you the link to reset the password.
Follow the reset link and the further prompts to create a new password for your GoDaddy email account.
if you are still not able to get into your email account, you can Call the officials at GoDaddy customer care number 040 67607600 and they will surely help you get your account back.
Also, Watch This Video: