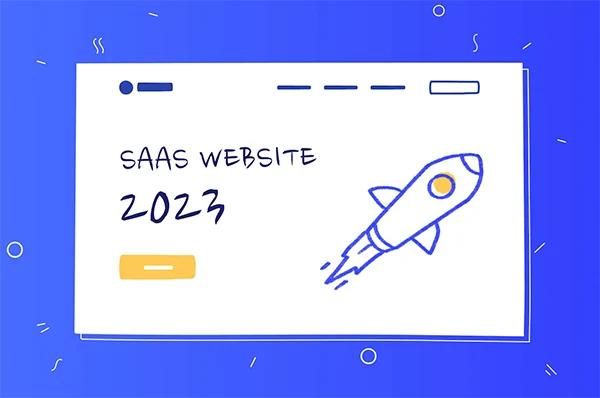 Good design standards are quickly becoming necessary for every online customer support firm. Because of the pragmatism and simplicity of the design, you care about all of your consumers, from the most tech-savvy to people who have never touched a computer in their lives. This is true for both web design and current SaaS platforms.
With the introduction of cloud computing, businesses can employ software as a service solution to relocate all company activities off-premises, allowing them to grow swiftly without incurring high overhead expenditures. Statista predicts that the global SaaS industry will reach $195 billion by the end of 2023. SAAS business depends on the customer success for growth or expand their market.
Today, we'll discuss today's software as a service design and the top SaaS trends to look out for in 2023-2024.
The Key Characteristics of Software as a Service
Before we look at the top SaaS trends for 2023, it's important to understand what SaaS is, both as a functional business model and as a technical advancement:
Versatile payment methods. Businesses can save money using SaaS solutions instead of purchasing hardware and software. Instead, consumers can select from several pricing structures.
Scalability. Because of the built-in scalability of cloud-based SaaS, businesses can swiftly expand while maintaining control over the features and options they want.
New features and updates. Businesses can dedicate minimal effort to this business area since SaaS providers handle critical software upgrades and the development of new features over time.
Accessibility. SaaS enables organizations to access apps from any location or digital device, which is particularly handy for mobile platforms. It also provides user-friendliness and ease of use.
Adaptability. SaaS advancements provide nearly limitless scalability, accessibility, and intelligence. As a result, firms that use such tools or platforms become significantly more prepared to adapt to continuous change or unexpected organizational issues.
Security. Most SaaS models are known for their enterprise-level security, which takes a more thorough approach to security than many centralized, on-premise systems. Disaster recovery mechanisms are in place for cloud SaaS to mitigate any system failures. SaaS business has various strategies to build brand loyalty which means your company's data is accessible and safe, regardless of a data breach or system failure.
Apart from these characteristics, there are various SAAS email strategies to connect with your customers and communicate with them about your tools and services.
FUN FACT
Since 2015, the SaaS industry grew from $31.4 billion to an estimated $1617.1 billion in 2022.
Why is SaaS Design Important?
According to McKinsey's study, organizations with exceptional designs have better revenue growth.
With a professional design thinking process, you can recognize the commercial worth of each solution they produce. As a result, they employ visual and structural elements to communicate that value to consumers. This allows you to stand out from the crowd. As a result, the design has a favorable impact on the marketing approach.
When dealing with your cloud product, a consumer first notices its appearance and flow. The better your UI/UX design, the more likely customers will stick with your product.
Effective SaaS Trends to Use in 2023-2024
The most effective SaaS websites are functional, transparent, and simple. Most of them employ a minimalist design approach and a flow close to the user's workflow. Here are several SaaS trends to include in your website design.
Color Minimalism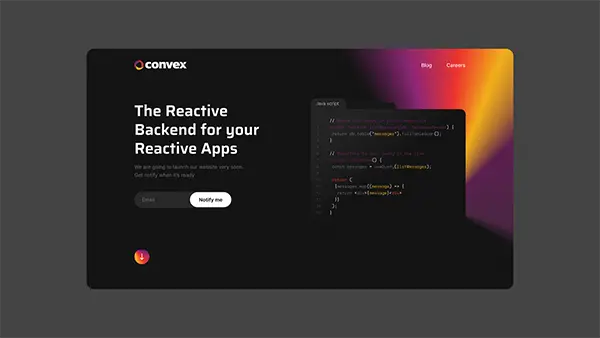 Color theory has evolved dramatically in recent years, and we now see e-commerce sites employing color to attract attention while using it sparingly. E-commerce sites operate in one or two core brand colors, with accents of additional colors used throughout the design. Accent colors are occasionally employed for call-to-action buttons or navigation menus, but they are otherwise maintained to a minimum.
Clean Design
One thing that is easy to overlook is that when people visit your website, they want it to be simple — especially if you're selling them anything. Many businesses believe that complexity implies credibility. However, this is different. In reality, the reverse is true: basic websites are more user-friendly and convert better because they are more accessible.
Large Heading Fonts
SaaS websites employ large, strong writing and a simple style to put the most critical information in front of consumers' eyes, allowing them to make rapid and educated decisions. Because SaaS websites must present a lot of material, their visual hierarchy must be straightforward.
Graphics and Illustrations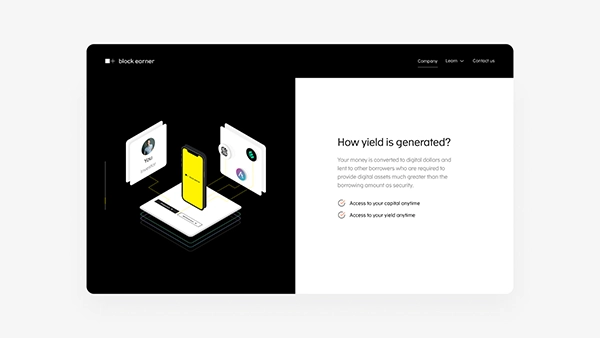 Graphics assist consumers in navigating a complicated SaaS application by gently leading them to the next page or step in their workflow. They also provide rapid insight into high-quality content, such as an infographic, that might otherwise be lost on the page.
Dark Mode
Dark mode has grown in popularity in recent years, with many websites providing this option to consumers. With the growing popularity of dark mode, it's no wonder that SaaS websites are following suit.
Micro Interactions
Designing micro-interactions means that you have to focus on how to make things interactive. It is not about making new interface designs, it's about how already existing functionalities are represented and functioning.
SaaS trends are all about how interactive elements and small animations can add life to a website. Animation is an important aspect of web designing. It can breathe life into static content and make it more engaging. It also helps users to navigate through your website without getting distracted.
Personalization
Personalization is still the key to creating a solid bond with your website's users. Creating personalized experiences can give your users a unique experience particularly tailored to any need or preference of the user.
With the help of data analytics and machine learning, SaaS websites can help collect user data and use it to create a personalized experience for each user.
To Sum Up
You can build a better user experience by following the best practices and trends in SaaS product design. People will happily stick with your solution if you consider it worthwhile. As a result, your company's client acquisition and conversion rates will be higher.
The central concept is to make the design appealing and simple. It is also critical to go through the significant design phases, such as discovery, wireframes, prototypes, and UI design.
---