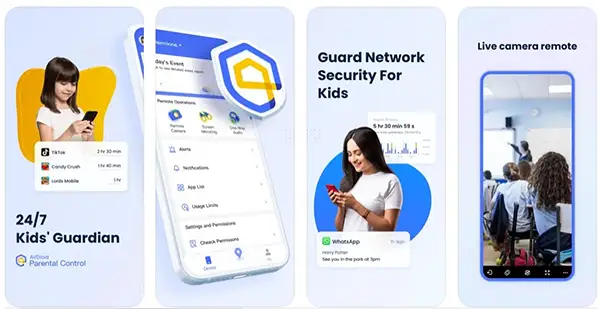 The intent to monitor your child's phone location and activity is paramount nowadays. The moment your child steps into the fascinating digital world, a parent's instinct to protect and ensure safety kicks into overdrive.
The modern age technologies come with various edges and flaws in many aspects. Kids' exposure to desktops and mobile devices might let them get into mischief on smart devices.
Did You Know?: The current value of the parent control apps is valued at US $985.12 million and is expected to reach US $2.48 billion by 2030.
The exposure to the outside world mandates the need for a safety rope to grow exponentially. Tracking apps for parrents ensures your kid's safety when chosen wisely and used judicially. Such applications track activities without stifling your kid's sense of independence and adventure.
We have listed a few apps that allow parents to have control and track their kids with great accuracy.
Why are Parents Embracing Tracking Apps?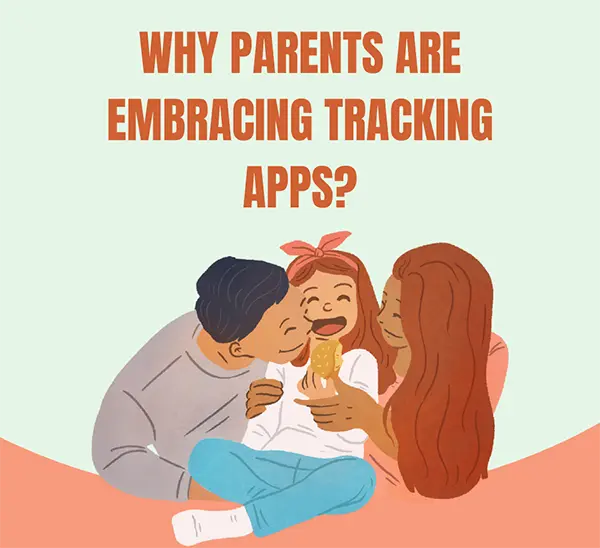 As mentioned previously, the bustling era of digitalization includes a plethora of experiences and adventures while possessing challenges.
For kids who are willing to explore, parents must fret over their child's safety on the road.
Nonetheless, it's not about hovering; it's about caring and concern to protect the kid no matter what. Specifically, parents with younger kids may worry during academic commutes or at times when playing in the park.
Interesting Fact: 50% of parents use parental control apps to monitor their children's text and call history.
Despite this, weekend hiking trips or vacations can lead to anxious moments. The solution to get rid of such fears can be alleviated with tracking apps that deliver kids' whereabouts to their parents.
Safety vs. Privacy: A Delicate Balance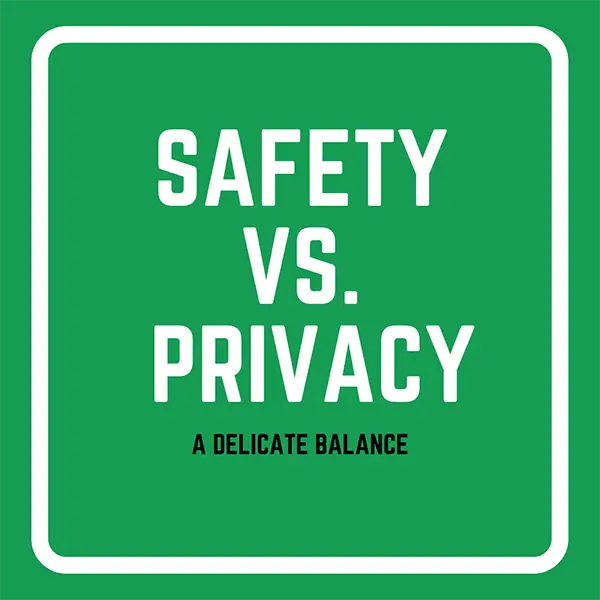 For parents, it's easier to allure the edges of child-tracking apps, but many of them are unaware that powerful tools come with responsibility. Privacy is a major concern in this modern era where data breaches and hacking rates are rising sporadically.
Up against, there is a thin line between safety and over-surveillance. Young kids and teenagers love or expect independence and privacy. In like manner, It's vital to have an open conversation between parents and kids about why they're considering using a tracking app.
Meantime, parents should comprehend and ensure the positioning of such tools for safety and peace of mind only, not to curtail their freedom or trustworthiness.
Don't forget to remember "trust is a two-way street". Likewise, make sure the kids feel that trust while also knowing that a safety net exists if needed.
Top Apps for Accurate Kid Tracking
Find My Kids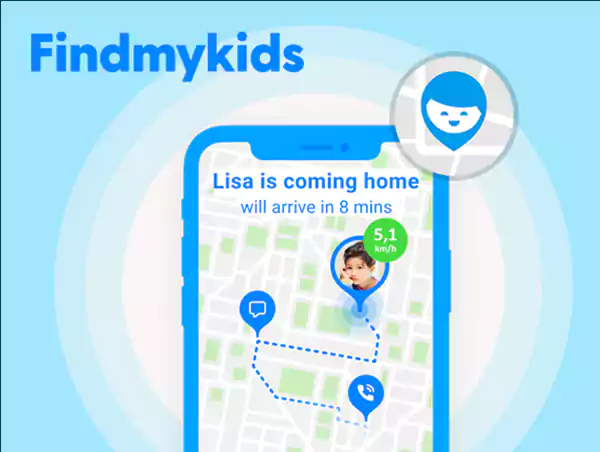 The leading app from the pack that offers real-time location tracking. What's more? It comes with unique features that allow parents to listen to the sound around their child's device.
Pros
Features are available for free trials.
Certified by the COPPA kidSAFE program.
It supports smartwatches.
It includes an SOS button for emergency alerts.
Cons
Free trial for a limited time.
A few features may ask you to pay. 
mSpy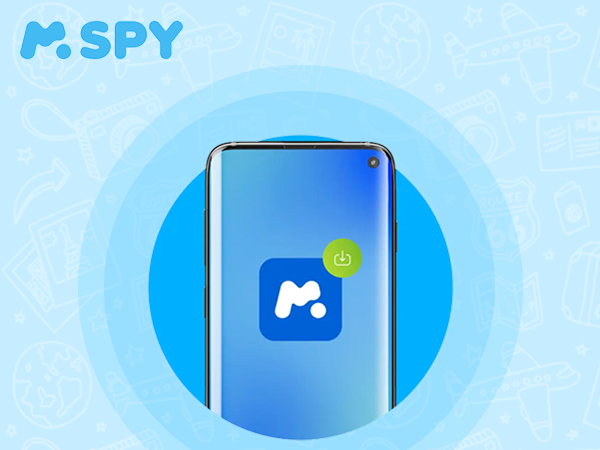 mSpy app tracks someone's location without them knowing, it allows parents to monitor calls and texts. As well, it includes a keylogging feature. Besides, mSpy is compatible with varied devices.
But, most importantly, make sure to approach its features with discretion to ensure you're not infringing on your child's privacy and let them enjoy their freedom.
Pros
You can record the target device's screen with the screen recorder.
Allow to view texts, even deleted ones. 
You can even look at media files stored on the device.
Keyword alert feature notifies if flagged words are used.
Real-time location tracking.
Cons
No free trial or plan.
Installation in iOS is tricky. 
GeoZilla
GeoZilla makes it easier for parents to set boundaries. Regardless, this application is known for its geo-fencing feature.
Location sharing feature allows families to set up a family "circle" which lets the family members stay in touch. While the battery tracking allows you to stay in the loop.
Pros
Easy setup and maintenance.
You can set location or time-based reminders. 
Doesn't suck the mobile device's battery.
Private messaging.
Cons
Limited usage.
You'll need to pay for a subscription. 
Life360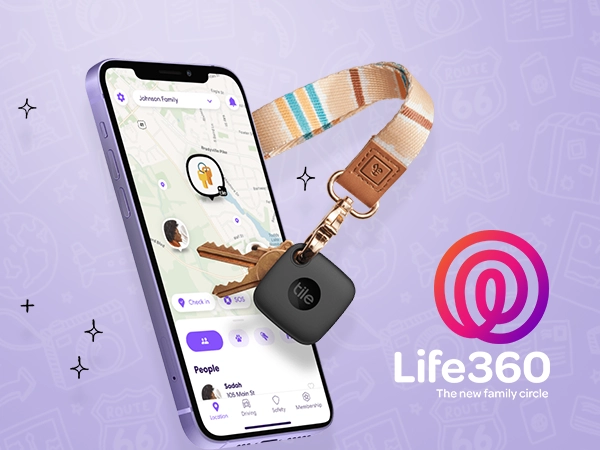 Life360 is yet another tracking app that goes beyond just tracking. Real-time location combined with driving reports are something that stands out for Life360.
It even features SOS which is easy to use and makes sure that help is just a tap away. Besides, its subscription model included a range of plans, catering to varying parental needs.
Pros
It permits coordinating daily activities with family and friends.
Paid and free plans are available. 
Unparalleled safety features like place alerts, location history, crash detection, data breach alerts, family driving summary, and more.
Access to ETA estimates.
Cons
Kids may feel micromanaged.
Free plans have few restrictions. 
Some might encounter concerns regarding device privacy.
FamilyTime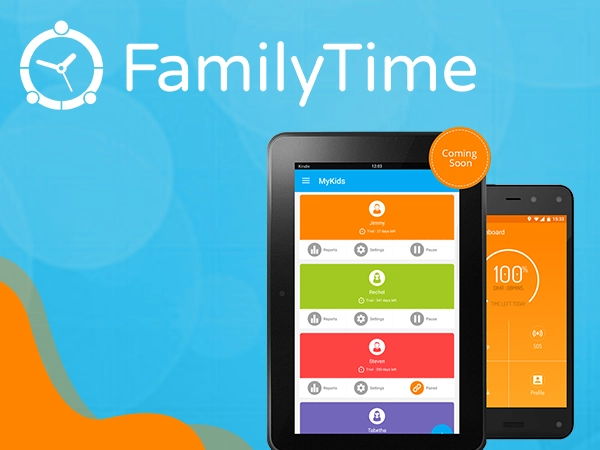 FamilyTime comes with an extensive list of features like location tracking, screen time limits, call monitoring, etc. Meanwhile, it combines the power of app usage restrictions with location tracking.
Parents can control and set bedtime restrictions and make sure their kids are not glued to their screens at times when they are expected to be resting.
Pros
It is easy to operate and can be handled by non-tech and tech-savvy parents and children.
Compatible with different versions of Android and iOS devices. 
Geofencing is supportable.
Cons
Not available for Windows.
A bit expensive. 
No web content filtering.
A few features don't work as expected. 
Besides that, there are various other phone tracker apps are available such as Hoverwatch, Mobile Tracker Free, and more. These are free apps to track cell phones and offers amazing features.
Final Words
In conclusion, the balance between safety and independence is challenging to strike.
Tracking apps are powerful tools that allow parents to monitor their children's activities and make sure they are not into any sort of mischief.
Unquestionably, such applications offer a solution, but it is based on how one is using them and how you teach your kids.
The compiled list of applications mentioned in this article is highly recommended. Before, do your own research, understand its features, and associated pros and cons, and then utilize them.
---