Have you ever thought of removing the background from an image and replacing it with a new one? You may think about why it matters. If you're a photography lover and crazy about all kinds of splendid photos, you can remove the background of a photo of yourself and place yourself in front of some beautiful landscape pictures or famous landmarks. It doesn't sound bad, right?
For product photography, a background remover is also a must-have tool because it can help you get many product photos on different backgrounds, whether you're selling clothing, pet supplies, or something else. Create a transparent background and replace the background with white, grey, or any color to highlight the product.
Photoshop was once a good tool to remove the background from images. Though it is quite time-consuming, the output can be really perfect. You can use matting and de-fringe features in Photoshop to identify and remove color fringing along high-contrast edges. But considering the long learning curve and high requirement for operating systems, there should be a better choice.
With the help of AI, removing the background from an image can be much easier and more precise in some challenging details. To remove background with AI, you just need to upload an image and wait a few seconds to get an excellent result. Vance AI has recently launched a new online AI Background Remover, which excels at handling challenging edges and tricky tasks like hair. Then let's give it a try to see if it is true or not.
Vance AI Background Remover
Vance AI Background Remover is designed to be totally user-friendly, just like a fool-proof tool. Removing background becomes much easier with Vance AI since you don't need to install anything or register an account to begin. Just follow the instructions, and you'll get a gorgeous output within seconds.
How to Remove Background from Image with Vance AI
Step1: Open the official page of Vance AI Background Remover.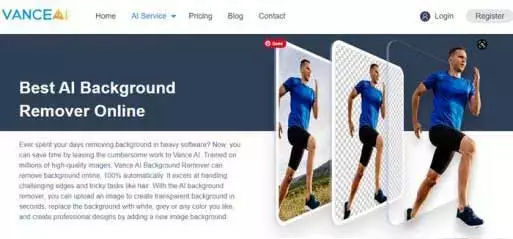 Step2: Click Remove Background to move to the page for uploading images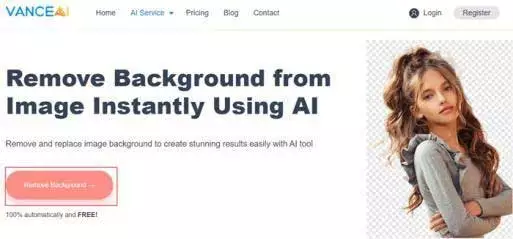 Step3: Drag and drop, or paste URL to upload an image (jpg, png, jpeg supported)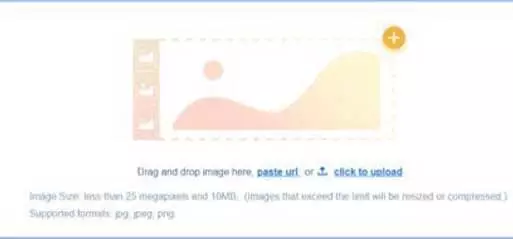 Step4: Click Download to save to your device when it's done (only png supported).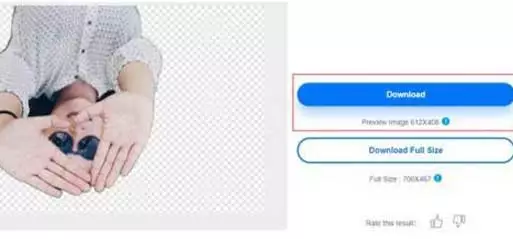 Performance
I've tested two photos to see the result. The good thing is that this AI Background Remover supports jpg, jpeg, and png, so I don't need to convert my photos in advance. One is a high contrast photo, and the other is more complicated because it's quite challenging to distinguish between the person and the background.
The first one is pretty good on the whole. Almost no details are missing. Though some parts of the background on the hair are still there, it's definitely acceptable on the whole, especially the body part.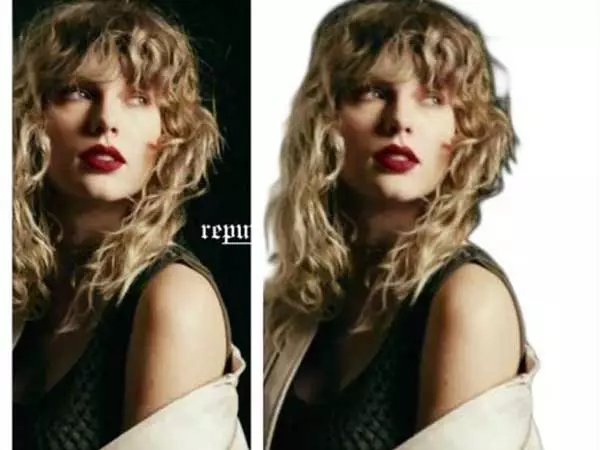 The second one is not bad on the whole, but it still needs to be improved a lot. See the hair part and the shoulder part. Actually, the shoulder color is not very close to the background, but this AI Background Remover can't handle it well.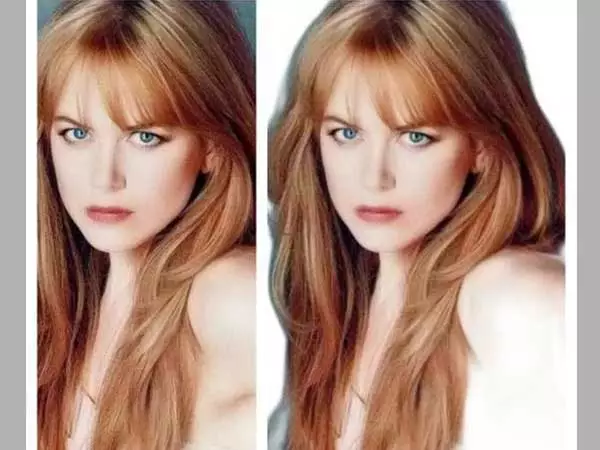 Limitations (without sign-up)
The uploaded image should be less than 5 MB and 2000×2000 px (image exceeding the limit will be resized or compressed automatically)
You can only download the output in png format.
The full-size Download is not available without a sign-up.
You can't upload photos from or save them to Google Drive, Dropbox, and so on
Only five images per month
Processing speed is a little bit slow
Pricing Plan
Free Plan
Only five images per month
Image max size: 5MB
Max upload image resolution: 2000 x 2000px
No batch process
Enjoy four web tools (AI Image Enlarger, AI Denoise, AI Sharpen, and AI Background Remover)
Basic Plan ($9.90 /mo)
Increase to 200 images per month
Image max size: 10MB
Max upload image resolution: 3000 x 3000px
Batch process up to 5 images
Faster processing
Enjoy four web tools
Pro Plan ($19.90 /mo)
Everything in the Basic Plan
Unlimited images to process
Batch process up to 10 images
Plus one software license for Windows (unlimited image size; unlimited image resolution; enlarge up to 40x; unlimited batch processing; more parameters to adjust the output result)
Edit Photos with Vance AI
After removing background from an image with Vance AI, you can click Edit to enlarge, denoise easily, or sharpen the output through its other AI web tools. All of its web tools apply AI technology to produce the best output.
Using deep convolutional neural networks, Vance AI performs well in enlarging images while preserving details, whether it be anime images or portraits. Eliminate noise and recover crisp details to get high-quality and pixel-perfect images with Vance AI web tool, which is called AI Denoise. Sharpen blurry images, eliminate artifacts, and halos with Vance AI Sharpen. If you get a blurry or noisy photo today, it's not a big problem because AI web tools can fix it automatically and perfectly.
Conclusion
Vance AI aims to provide AI web solutions for image and video. Its AI Image Enlarger, AI Denoise, AI sharpen, and the new product AI Background Remover are excellent examples. Compared to its competitors, Vance AI is more like an AI hub for image and video processing online. More importantly, the pricing plan is quite affordable, and its free version has only a few limitations compared to other products. You can access to Vance AI Official site to give these AI web tools a try. All of them support a free version.