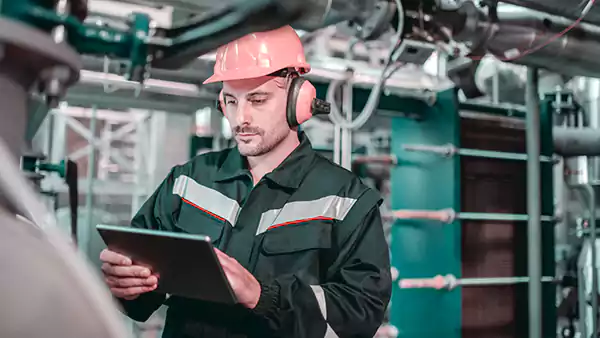 The automotive industry has undergone a significant transformation over the last few decades. The integration of technology made vehicles faster, safer, and more efficient. Due to the lightweight materials usage, improved aerodynamics, and advanced engine management systems, modern cars display better efficiency consuming less fuel. Approaches to automotive software development have also changed https://lembergsolutions.com/automotive.
The embracing of technology in vehicle manufacturing has:
improved passengers' safety,
reduced fuel emissions,
improved the overall driving experience.
Thus, automotive manufacturers need to recognize the importance of investing in software development to unlock new opportunities and stay competitive in the evolving market.
In this article, we will unveil 7 core reasons automotive manufacturers need to pack vehicles with innovative features. Owing to investing in software development for cars, they can establish themselves as leaders in the industry.
The Role of Software in the Automotive Industry
Our day-to-day life is built around commuting. Vehicles and road infrastructure influence the way we drive, work, and live. Thus, we must dedicate the most to the machine to get the most out of life. It's the technology that helps to achieve harmony.
Software in the automotive industry plays a key role in optimizing vehicle performance, ensuring cars run smoothly and safely. It also:
contributes to safety features, keeping us protected on the roads;
enables connectivity, allowing smartphones to connect with cars for entertainment purposes seamlessly;
lies at the heart of self-driving machine development;
assists in vehicle maintenance, reducing breakdown costs.
For these reasons, automotive manufacturers should constantly keep up with emerging technological solutions to respond quickly to market demand. Thus, they are turning to software development companies for automotive software development services.
How Connectivity Benefits the Automotive Sector
Connected vehicles are cars equipped with advanced communication systems. With the evolving number of personal vehicles on the streets, safety has become the customer's main priority. Short-Range Communication (SRC) sensor is one of the components that grant interaction between cars. As a result, vehicles can share real-time data, such as:
location;
speed;
direction.
If the risk of collision occurs, the driver is notified to take preventative measures. This innovation allows car manufacturers to meet the primary customer's demand, as well as improve overall business profitability.
7 Reasons to Invest in Automotive Software Development
Both automotive industry leaders and market newcomers need to adopt advanced technology to meet evolving customer demands. Additionally, car producers need to pack vehicles with the necessary functions to stay competitive in the market. So, what are the benefits of investing in automotive software development? Let's find the answers below.
Improved Efficiency
The integration of advanced technology into vehicles allows you to optimize their performance. For example, the software can help get the most out of an engine management system, reducing fuel consumption and maximizing efficiency. As a result, vehicles perform better, emitting less exhaust fumes. Apart from that, technology adoption helps:
enhance the overall driving experience;
contribute to environmental sustainability;
streamline regulatory compliance;
reduce maintenance costs.
Optimized Coordination
Automotive software helps to ensure smooth vehicle parts interaction. If powertrain system dynamics, which ensures seamless coordination between the engine, transmission, and drivetrain components, is fine-tuned, the driving experience becomes enjoyable. All this contributes to the general vehicle performance, as optimized coordination helps:
lower emissions;
ensure smooth driving experience;
improve vehicle performance.
Persistent Vehicle Monitoring 
With integrated sensors, vehicle monitoring goes to a new level. Manufacturers can introduce software that provides real-time insights into vehicle health and performance. You can check tire pressure, engine parameters, and battery health without inspecting the car guts. Integrated sensors help:
get real-time data;
prevent breakdowns;
reduce maintenance costs;
prolong the lifespan of vehicles.
Improved Vehicle Care 
Automotive software allows you to make the overall car maintenance experience more convenient. It helps to develop personalized maintenance schedules based on individual driving habits. Such software notifies about upcoming service requirements, thus, minimizing potential issues. As a result:
car maintenance is more convenient;
major breakdowns are prevented;
customer satisfaction increases.
Better User Experience 
Software for cars significantly improves the driving experience. Using intuitive infotainment systems connected with smartphones, drivers can enjoy their favorite media effortlessly. Besides, voice recognition features can respond to a person's commands, ensuring better concentration on the road. Generally, automotive software also helps:
manage phone calls;
navigate through the favorite apps;
adjust climate control;
use navigation effortlessly.
Enhanced Safety 
The adoption of automotive software considerably improves safety. Innovative ADAS systems (advanced driver-assistance systems) alert drivers of potential collisions and can even automatically apply brakes if necessary. This feature helps car manufacturers to prioritize their customers' safety and contribute to reducing road accidents. All in all, software for automotive helps:
avoid collisions;
improve road awareness;
control lane marking;
check the blind spot.
Autonomous Driving 
The adoption of autonomous driving technology is rapidly progressing, so car giants must invest in machine-learning models and sensor integration to stay competitive. All this helps to contribute to safer and more reliable autonomous driving capabilities. Autonomous driving is expected to:
reduce human factor;
streamline traffic management;
save commuting time;
make driving accessible to more people.
Conclusion
Like any industry, automotive benefits from regular investments. Technology adoption in the automotive sector enhances the efficiency of vehicles, making them perform better while consuming less fuel. As a result, environmental impact is lower with fewer exhaust fumes emissions.
Software for automotive improves safety and allows to streamline maintenance costs by providing real-time vehicle performance tracking.
All this contributes to the customer satisfaction rate, giving vehicle manufacturers a good opportunity to establish themselves as leaders in the automotive market. So, by embracing software development, automotive manufacturers can lead the industry into a future of innovation and technological advancements.
---