Who doesn't want to live in Mexico? Every single state of Mexico has its own beauty, affordable residences, and excellent healthcare facilities but when it comes to choosing the best of them all, La Paz real estate outranks them. La Paz is a quiet family-oriented state with a stable economy and good weather. In addition to the international airport within the city, there is another one located two hours away from La Paz. Whether you decide to make an investment or move here with your family, you will not be disappointed.
Once you have decided to live in La Paz, now you must be wondering which is the best neighborhood in the La Paz real estate market to live in. Luckily, there are many dreamy neighborhoods perfect for both living and investment.
So, let's see what La Paz has to offer and how you can pin down the best area.
How to Choose the Perfect Neighborhood in La Paz?
Choosing the right neighborhood is crucial to your experience of a city. In La Paz, there are a variety of neighborhoods, each one with its own attractions and perks. Before choosing one you should decide whether you want a quiet neighborhood with privacy and a big house. Alternatively, perhaps you want to live near the city center and the farmer's market. Perhaps you would like to live near the beach so that you can hear the ocean waves when you wake up in the morning. Whatever you choose, all these options are available in La Paz.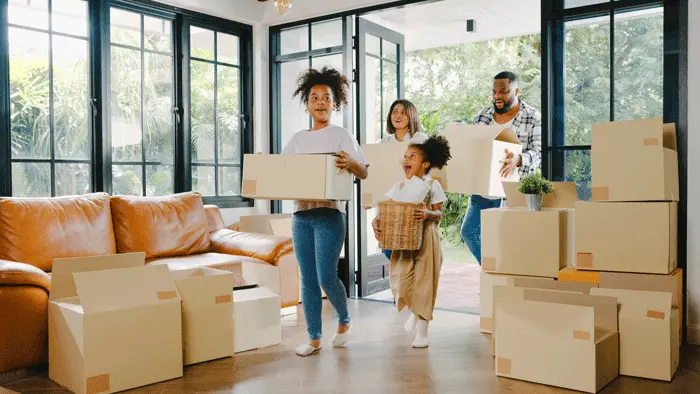 If you want nightlife and are not bothered by traffic noise, then choosing a condo or a multi-story home in downtown La Paz is perfect for you. However, if you want a big house and a quieter neighborhood, then you should look a bit towards the outskirts. The ideal neighborhoods include Puerta Cortes, Pedregal de La Paz, and El Centenario Lomas. The perfect neighborhoods in the central part of the city include Manglito, El Esterito, La Posada, El Centro, Lomas de Palmira, and Colinas del Sol.
What are the Best La Paz Vacation Rental Properties to Buy?
When it comes to investing in a vacation rental, you would not only want to have a good view but would also like to be close to restaurants and markets. Therefore, the central area is the best option for you. The price of property here can be above 200k but it is worth an investment. You not only get a view of the beach and city but the boardwalk, restaurants, and bars are also just blocked away. Hence, you can enjoy the both natural soothing views and city life as well.
Ideal Locations for Ex-Pats to Live in La Paz
If you are an ex-pat then you are probably buying a retirement home to live in permanently in La Paz. Therefore, you would want to live in a place that is not only close to the market, restaurants, and bars but also offers a good scenic view. So, Centenario and Comitan are the best places to buy. Moreover, you would want to live in a friendly neighborhood. Therefore, the best place to choose is the central area of the city where restaurants, markets, and cafes are just within walking distance.
However, if you want a serene neighborhood with a lot of greenery and a big lawn, then it is good to look for houses closer to the city limits.
Legal Considerations of Purchasing a Home in La Paz
The legal process for closing a home deal in La Paz is not very tiring and complicated. After selecting a property, a local closing agent will help you manage all the documents and get a deal signed between you and the property holder. After signing the deal, both parties have around 45 to 60 days for transactions.
However, before proceeding to payment, the buyer has to deposit around 10% of the purchase price. This is put in escrow until the deal is closed.
Other Miscellaneous Charges
When purchasing a property in La Paz, you have to pay around 4-6% of the purchase price which is considered the closing cost. Let's see what other charges you have to bear when buying property in La Paz as a foreigner.
To initiate or transfer a bank trust (fideicomiso), you have to pay around $1500 to $2000
The closing attorney and notary fee is around $2000 to $2300
The acquisition tax and registration fee are 2.5%
For appraisal and additional certificates, you have to pay $500 to $600
The escrow fee is $350 to $650
Apart from this, there are also some annual charges that need to be paid after buying a property in La Paz. These are discussed below.
Property Tax
The property tax is to be paid in January each year. However, if you pay early before the due month, you get a discount. That is, you will get a discount of 35% if you pay in November and a discount of 20% if you pay in December. However, the inability to pay till February will bring in late fee charges for the owner.
Annual Fideicomiso Bank Fee
This fee is paid to the bank on an annual basis so that the bank keeps your fideicomiso. You have to pay this each year on the closing anniversary of the deal.
Homeowner Association Dues
The homeowner association cost is to be paid if you own a property in the condo regime. These charges are also collected annually.
Also Read: How Can You Make Your Home Feel Soothing?
Summary
Purchasing a property in La Paz Mexico can be one of the best property decisions for you. With its beautiful beaches, amazing bars, aesthetically pleasing locations, and family-oriented culture, La Paz is one of the best places for investment. So what are you waiting for? Buy the best area in the La Paz real estate market today to enjoy a dream vacation and build a beautiful retirement home.
CaboCribs is one of the major players in the real estate industry with many years of experience in Cabo San Lucas. It is led by Leeroy Jarvis, who is a real estate veteran and is known for bringing value to his customers. CaboCribs understands its customers' expectations and provides them with homes that meet their needs at the most affordable prices.
---