Internet on the Go!
Are you still relying on Free or Public Wi-Fi for internet services?
If so, just Verizon it!
Verizon has come up with an amazingly interesting built-in mobile Hotspot feature that allows you to browse and work on the internet within seconds on the go!
With Verizon Services, you can easily connect to internet services to Smartphones, Tablets, or other devices after setting up your Verizon Connection.
Now, get ready to carry your Internet hassle-free!
Why should you choose Verizon for Mobile Data Services?
Verizon is America's most reliable network, providing nationwide 5G coverage and is one of the fastest networks in the world. It enables you to connect to multiple devices at once, including Smartphones-Android/iPhone, Tablets, Laptops-Windows/iOS, and more. With its best plans and Perks, it is easily available and accessible anywhere, anytime.
Some basic features that help to make Verizon the fastest and the best network are mentioned below:
5G Ultra Wideband is available in 2700+ cities, on 5G devices.
Includes Disney Bundle + Hulu and ESPN
Unlimited data limit, as per the selected Plans.
Can be used for Home, Business, Personal, or Office work.
Did you Know? Verizon is the most reliable network based on rankings from RootMetrics and is also tested with the best commercially available smartphones on 3 National Mobile networks across all the available networks.
It is not one of the best, it is the best due to its exceptional coverage, fast performance, and good battery life. But, it has been observed recently that Verizon, being the best network, faces some issues, and sometimes Verizon Hotspot doesn't work by stopping the internet connectivity altogether.
But, why fear when GetAssist is here!
Let's first look into some reasons for Verizon Errors, followed by all the methods to resolve the Verizon Hotspot issues.
Reasons for "Verizon not Working"
Recently, it has been observed that people have started complaining about "Verizon Not Working", even though it is one of the best networks used Worldwide. For you, we have listed below some of the major verified reasons due to which you can face errors while using Verizon Hotspot:
Reason 1: Issues in your Mobile Carrier/Mobile Operator
Reason 2: Problems due to Insecure Mobile Data Connection
Reason 3: WiFi Problems
If you are facing any of the Hotspot problems due to any of the reasons, just be patient, scroll down and read our Step-by-Step Guidebook to solve all these issues, and continue taking the advantage of Verizon Network, without a fuss.
Permanent Methods to resolve Verizon Issues on any Device:
Let's check out with some basic methods, that you can string along easily:
Method 1: Call directly on 1-855-548-5358, from Monday to Friday from 8:00 AM to 6:00 PM (ET), and ensure that you have a wireless data connection or directly go to Verizon Customer Service.
Method 2: Check and Verify if your Verizon Hotspot Device is turned on.
Method 3: Check for Hotspot Availability on your Devices (iOS/Android), by going to the settings of your phone and then turning on the Wifi option to check the Verizon Hotspot to connect with.
It will look as follows, for iPhone devices: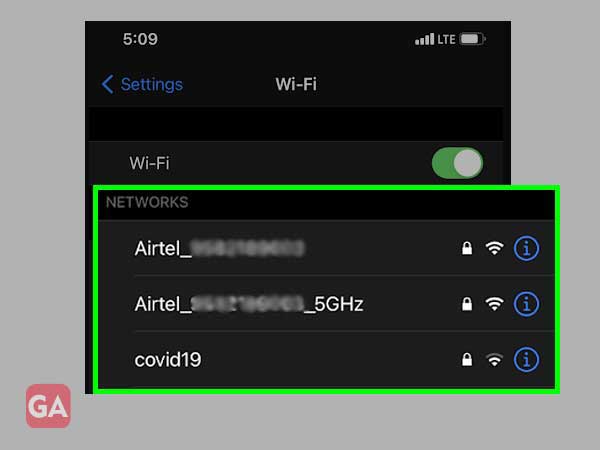 It will look as follows for Android Devices: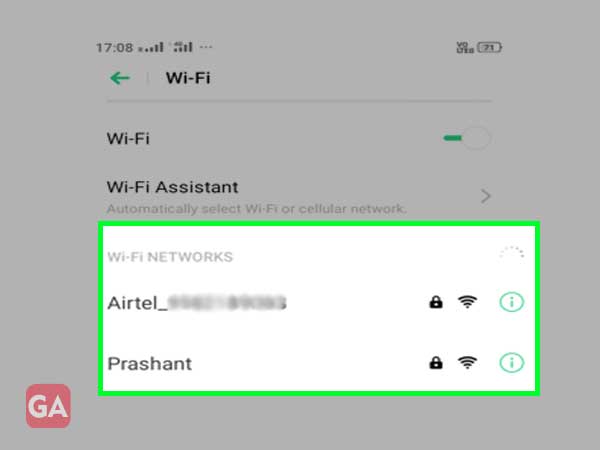 Method 4: Check Mobile Phone's Hotspot Availability and Tethering, by going to Setting>>WiFi/ Wireless Connections>>Bluetooth Tethering
Method 5: Check if there are any Updates available for App Store or Play Store, to upgrade your Network operators.
With the above-listed reasons and methods for Hotspot Errors, It has also been observed recently that some Verizon Hotspot issues are caused due to Device Carriers/Payment issues or due to some other reasons.
Specific Solutions for Specific Problems:
There can be some unresolved problems, which can be resolved only through certain solutions as listed below:
Can it be due to your Mobile Carrier?
If that is the case, you can check it out in one go, by following the steps mentioned below:
Step 2: Sign up at Verizon and check your Verizon Hotspot Device, with the payment inquiries.
Step 3: Enable Mobile Data and check if it is working properly.
If there are any issues followed by the above reason, just scroll down through the solutions:
Solution 1: Reboot your device by turning it off and then switching it on or by directly tapping on the Restart/Reboot tab on your phone while turning it off to resolve the above-listed glitches.
Solution 2: Directly opt for the Factory Reset option, to continue your work that has been stuck due to the above Mobile Carrier errors
Solution 3: If the above steps do not work out, just check for the Software Update. It will easily allow you to use a better version of the Internet network and also will help in improving the carrier services.
Can it be due to a Payment issue?
Some Verizon Hotspot issues can arise due to changes in plans or due payments. For this specific reason, just see the following steps:
iPhone not connecting to Verizon Hotspot due to payment issue?
In that case, just go through the steps listed below:
Step 1: Go to settings of your iPhone
Step 2: Tap on Personal Hotspot.
Step 3: When you get directed to "Set Up Personal Hotspot", add the required plan/add-on online through Verizon Payment.
Some More Useful Solutions for Verizon Hotspot Issues
If you are not able to resolve the Verizon Hotspot issues yet, just quickly, look into the following mini-steps at a glance to contact directly to the Network operator: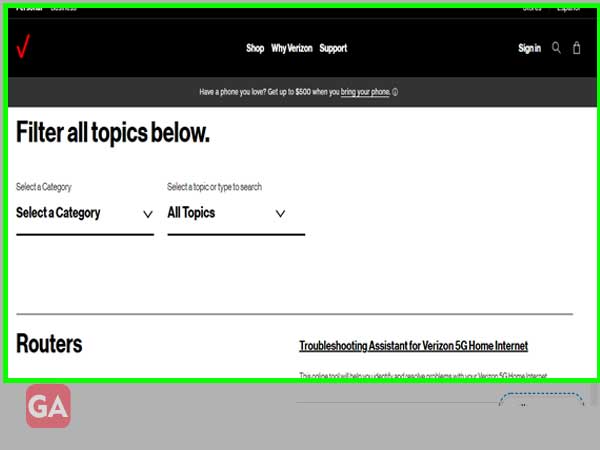 Step 2: Select a category of your Device, followed by the above screen: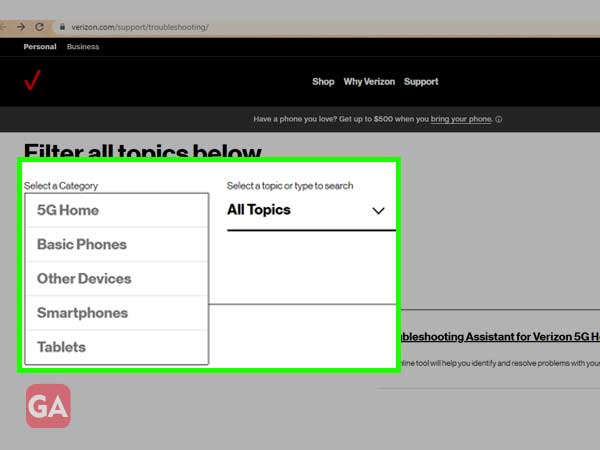 Step 3: Choose your Topic, that is Operator of your Device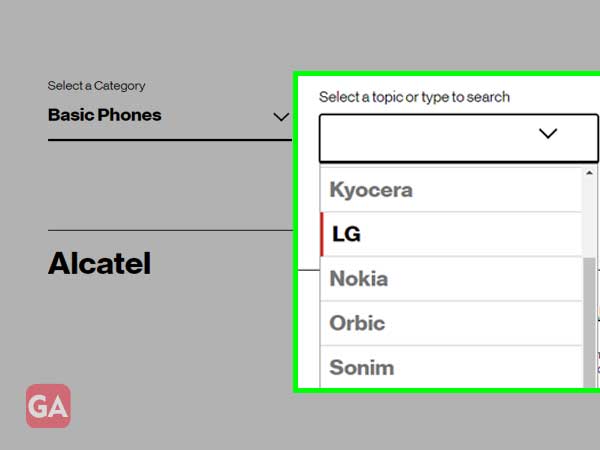 Step 4: After selecting the Category and Topic, choose the issue in the following section: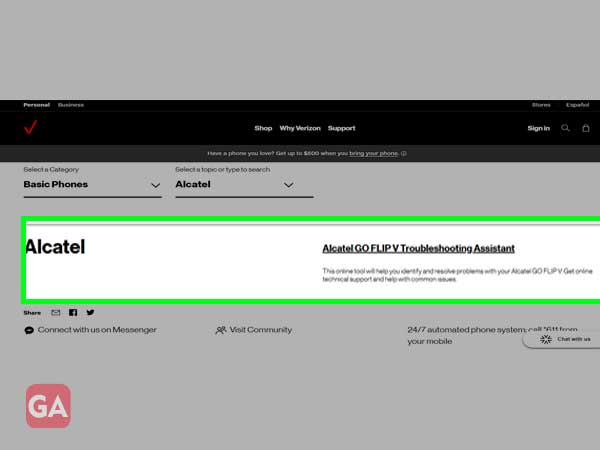 Step 5: Click on the issue you want to resolve, and sign in to your Verizon Account by entering the required credentials, or you can also click on Get started in the following section: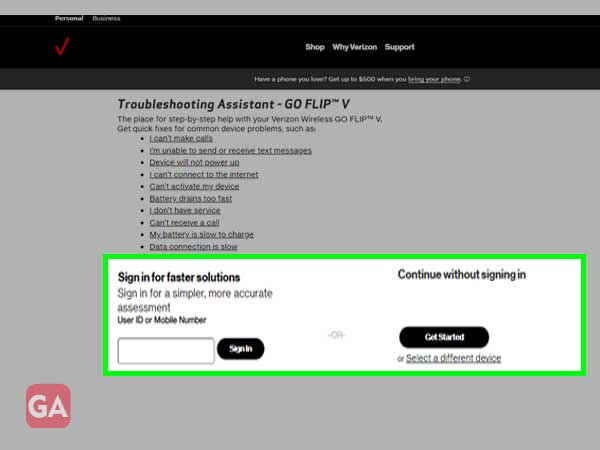 Step 6: After Signing in to your account, just check for the Verizon Hotspot Issues faced by you and follow the steps(that will eventually appear on the screen) to resolve the same.
If you are finally done with the 'Sign in Verizon' procedure, let's see how to set it up after clearing all the Hotspot errors:
How to set up your phone after rectifying the errors?
On iPhone
Step 1: Go to iPhone Settings and click on Cellular
Step 2: Tap the slider near the cellular data
Step 3: Tap on "Personal Hotspot" and then you need to tap on the slider that says "Allow others".
Step 4: You can finally customize your Verizon hotspot Wi-Fi with a password.
On Android Mobile device
Step 1: Go to setting on your Android device
Step 2: Tap on the "Network and Internet" option.
Step 3: Tap on "Hotspot & tethering" and directly click on the "WiFi hotspot"
Step 4: Enable the "Bluetooth tethering" option, by clicking on it.
Step 5: Now, finally customize your Verizon hotspot Wi-Fi with a password, as per your choice.
There can be times when you are unable to get through Verizon Hotspot while using your Laptop or Pc. If that is the case, let's unfold the following page:
Verizon Hotspot doesn't connect to the laptop?
Just start with the basic method:
Try to delete the Wireless Internet Services you set up in your Laptop
Search for the same network and Re-enter the wireless password to try again.
This should refresh the connection and allow you to communicate again.
Otherwise, you can go through the following steps:
Step1: Go to Start>> Settings>> Network and Internet
Step2: Click on Mobile Hotspot
Step3: Click on Edit
Step4: Edit the following settings and enter the Save Tab:

Network Name
Network password
If you are still unable to connect, directly go to Verizon Support for Laptop
FAQ Section
A1. You will be charged according to your data plans. And, the free services are also available with some limitations.
A2. No, Mobile Hotspots are already in-built on your device, depending on your device compatibility. It can either be seen in Settings or can be named as Personal Hotspot (iOS), Internet Sharing (Windows), or Portable Wi-Fi Hotspot (Google Nexus devices).
A3. All the Smartphones are Basic Phones that are compatible with Verizon Services.
A4. The maximum number of devices that can be connected to the Hotspot Internet Services is 5.
Also Read- Set Up Verizon Email on iPhone