Those who are familiar with the name know its importance; Textsheet used to be a top-rated online educational platform that helped a lot of school and college students by acting as a solution and answers guide to school & college assignments, projects & home-works. Textsheet was a free website that answered numerous students' queries and helped students in completing their assignments; hence got so popular among them.
What is Textsheet?
Textsheet was a free website for students and college goers who need help for their assignments, homework or projects. It used to be a leading educational website and assisted millions of students in their studies before it stopped existing. earlier, it used to provide its own answers to the queries submitted by the students; but later on, it started posting the answers uploaded on Chegg, another similar website. As a result, it received a copyright claim from Chegg for violating their privacy policy.
What Happened to Textsheet?
Millions of students from all over the world were entirely dependent on this medium to get their assignments resolved within no time.
Those who were regular users of Textsheet thought the server to be down when they were no longer able to access the website; however, they soon realized that Textsheet has been taken down.
Unfortunately, the Textsheet website is no longer running and has been shut down due to a copyright claim from Chegg, one of the similar websites. Textsheet started providing answers from the Chegg platform in order to gain more audience that eventually led to its closure. DMCA issued a copyright violation notice from Chegg because of which it no longer exists and there is also no update about whether Textsheet will get back or not.
However, in today's world where everything is available on the internet, you can also look for textsheet alternatives as there are many doing the same job but aren't much popular. Just to make your life easier, here we have listed websites like Textsheet that provide answers and solutions and can even help you with your research papers.
Is Textsheet Illegal?
Textsheet used to be a popular way to get answers for all the assignments, and research paper among students. However, the site got banned due to copyright violation due to a notice from DMCA. Textsheet used to copy answers from another similar website Chegg and that's why it got banned. However, if we talk about its legality, circulating any assignment for the purpose of profit even after knowing that it will be submitted by another person for academic purpose is considered a CRIME in many US states. So, we can conclude that Textsheet and its alternatives are not working in a legal way even if they claim so.
DISCLAIMER- Websites like Textsheet and its alternatives are not a legal options for students. The alternatives provided here is only for informational purpose, and we do not promote the use of illegal websites like Textsheet.
List of Popular Textsheet Alternatives
Here are the popular options that you can consider as a Textsheet replacement:
Best Alternatives to Textsheet Website
The following are the most latest and updated Textsheet alternatives for 2020 and includes both paid and free versions; you can choose one as per your requirement:
TutorBin has been a top-tier academic help website offering its services since 2017. From homework help, assignments, lab reports and writing services, it provides college students with extensive support in the best possible way. The goal behind establishing TutorBin was to fulfill the learning gap in students beyond barriers.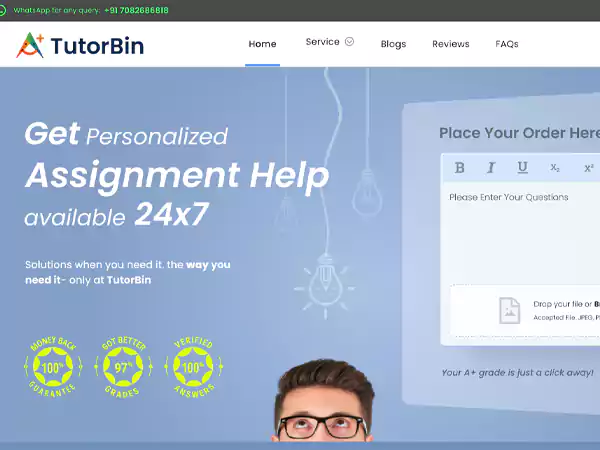 Features:
Other than homework help, some of their popular services are Essay Writing, video solutions, lab report, live session, Speeches, presentations, and assignment help.
Multiple benefits of homework help – Personalized support, 24/7 expert availability, no plagiarism, on-time submission, unlimited rewrites, and accurate solutions.
TutorBin provides a freemium service of a Math Calculator and Question Library. Additionally, it's the most Pocket-friendly website on the Internet to get homework help.
More than 65000 subject matter experts in 500+ Subjects offer their services.
TutorBin also has a money-back guarantee if students aren't satisfied.
Trusted homework solution provider rated 4.63 and served 150000+ happy students.
Students can avail $20 reward upon registration
Users can download the app from the app store or play store.
One of the most popular alternatives to Textsheet and also the reason for its shutdown, Chegg gives you answers for anything and everything. After existing for more than 20 years, Chegg has become the owner of a great collection of answers and solutions.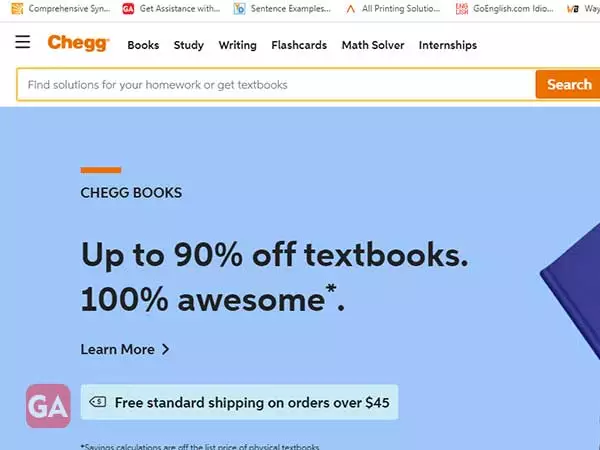 Features:
Get homework help for more than 80 subjects and other courses
Solutions to all the major subjects such as chemistry, physics, mathematics, engineering, and so on.
You can download the mobile app from Play Store or App Store.
To use the services, you will have to pay a subscription amount.
A trial version of online tutoring free for 30 minutes is available.
The subscription starts from $14.95 per month and $30 per month if you also opt for the video calling feature.
To stop using the service, switch-off 24 hours before the subscription period ends to stop the service automatically.
School Solver is another site that works like Textsheet and provides for all sorts of answers. Not only it is useful for students but if you are a tutor, you can also make good money through it.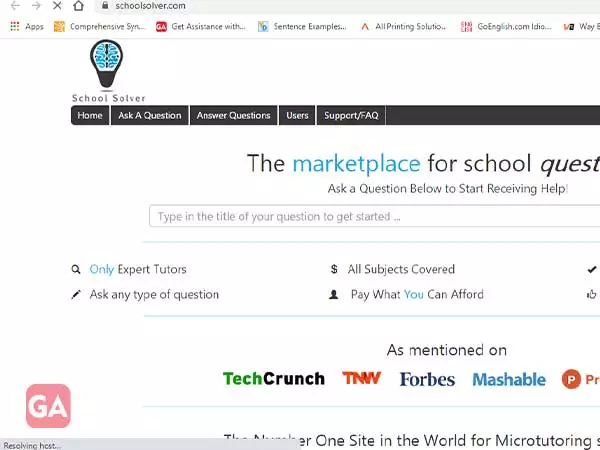 Features:
It provides answers for every query and assignment.
Get access to a huge collection of essays and solutions
Post one question or full course to get the answers
Tutors with the help of backend technology can earn up to 500$ for a single answer as their answer is suggested to people who ask similar questions.
Tip- On School Solver website, if you give an answer and someone asks the same question in the future, you also get to earn some money.
Slader has all the features that must be there in a Textsheet alternative. It is based on the USA syllabus, hence, is more popular there and is one of the top choices of USA students to get their assignments answered within the stipulated time.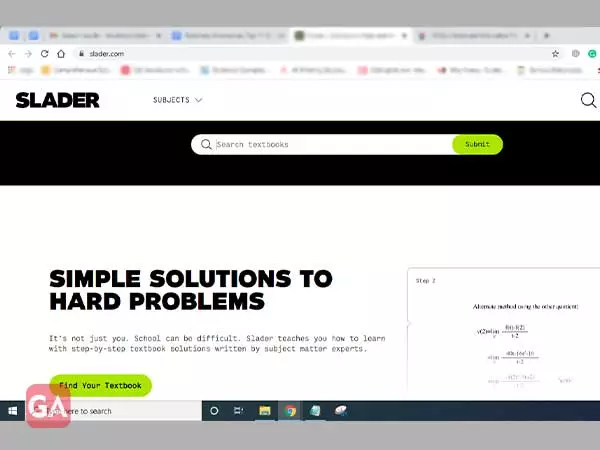 Features:
A huge collection of answers and solutions serving students and tutors from all over the world.
It has started providing services to college students as well.
The interface is simple and clean.
It lets you scan the barcode of the textbook or its title and get all the answers you were looking for.
Although it is free to use, however, if you want to use the ad-free version, you will have to pay 2$.
With more than 30 million student resources, Course Hero is known for providing quick answers to all the queries and questions. The main highlight is these answers and courses can also be uploaded by students and tutors from all over the globe.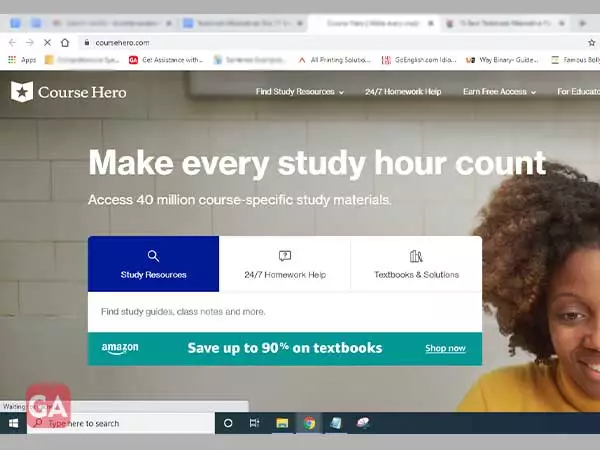 Features:
It is a freemium service that means you get free access when you make a contribution from your side such as study material, notes, old assignments, and similar others.
If you don't have something to upload, you can choose a plan out of Annual ($9.95 per month), Quarterly ($19.95 per month), or Monthly ($39.95 per month).
24/7 tutoring help is available that means students from different time zones can get benefited from it.
The website lets you download documents as well but for that, you must be signed in.
It lets you filter the documents by Course, Subject, Question, Explanation, etc.
Get access to study guides, videos, practice problems, class notes, as well as step-by-step explanations for each subject.
Important- Course Hero gives you two options- Earn free access & Paid membership. Using "Earn Free Access", you can upload your academics documents and then it lets you finish your task. To get the "Instant Access", you can subscribe for premium membership i.e. $9.95 per month.
Another great alternative for Textsheet, Studylib has a good collection of solved assignments, solutions, and answers.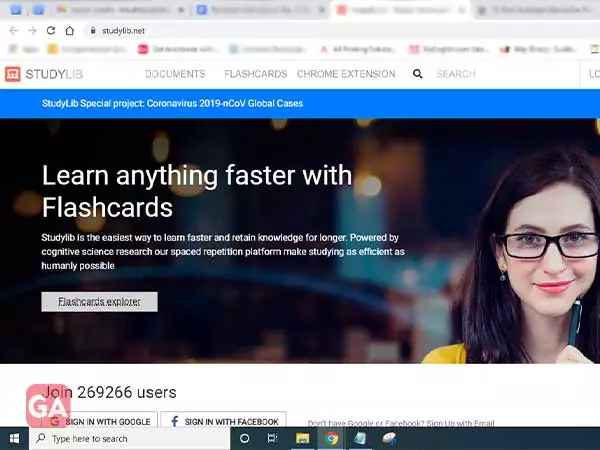 Features:
Lets you download and store documents for free that can be shared too.
Most of the major subjects like Science, Maths, Social Science, Engineering and Technology, Business, Arts and Humanities, History have been covered.
The homepage carries the trending documents adding to the convenient browsing.
By simply signing up, you can add as many documents in your account as you want.
It lets you upload useful content for other students.
Paper Help is there helping students since 2008 and has come out to be one of the reliable textsheet alternatives. Not only school assignments, but the website can also help you with writing research papers.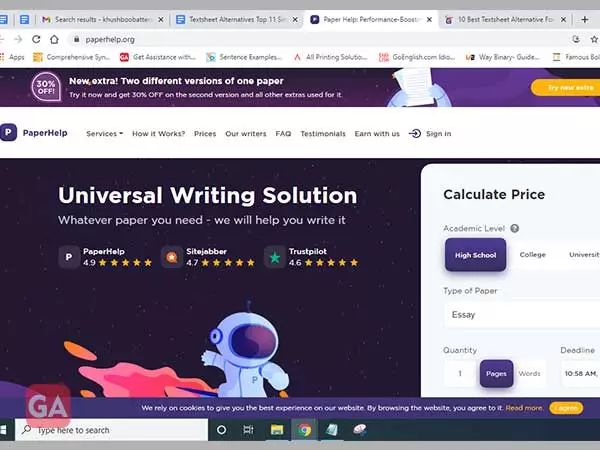 Features:
The website has been designed keeping in mind the needs of Ph.D. students.
You need to fill up a form mentioning your requirements such as type of paper and if you are a school, college, university, or Ph.D. student, the number of pages or words you want, last date and Paper Help will calculate the price for your project.
Mobile app is available for both Android and iOS users.
It lets you chat with the support officials if you need any help.
There is a money-back guarantee so if you aren't satisfied with the answers' quality, you can ask for a refund.
If you want answers similar to Textsheet, you can go for Coursera. Founded back in 2012, the motive behind Coursera was to provide easy access to the best education to the students from different corners of the world.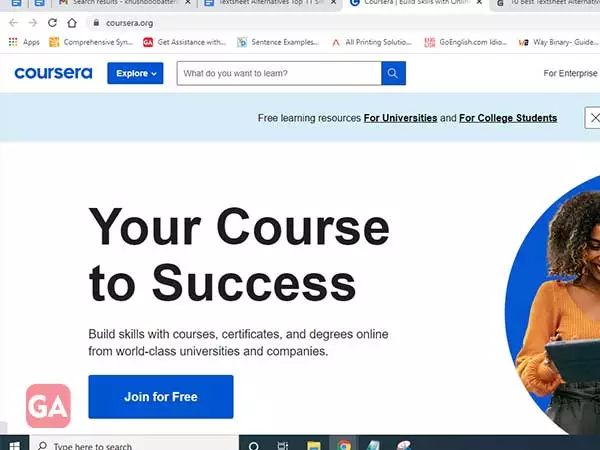 Features:
It has 40 million active learners with more than 3600 courses.
It has access to Ph.D. material and provides online degrees in more than 14 courses.
The monthly membership fee starts from $39 per month.
Navigation is simple and you can easily find the subjects that interest you.
Available for both iOS and Android.
SparkNotes was introduced long back in 1999 but it is still a popular option and works very well as a textsheet alternative. You can find a good number of courses and guides for multiple subjects.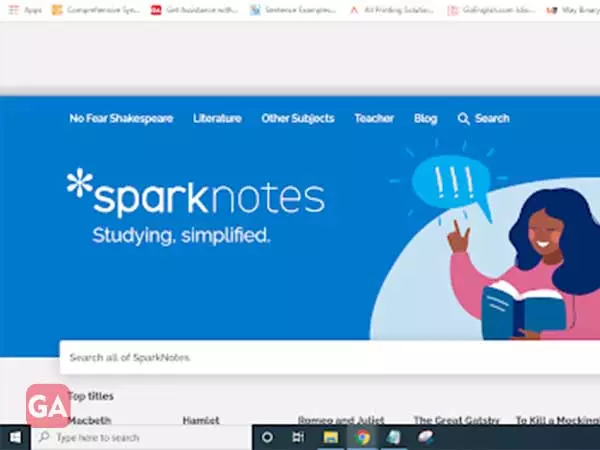 Features:
It works as a platform to buy books online
It offers test preparation services and is popular among American students to prepare for the SAT.
The app version is available for both Android and iOS devices.
The popular subjects include English Literature, Creative Writing, and Arts.
Quizlet is known for its user base i.e. 50 million students from 130 countries. Not only this, but it also has a huge database where you will find more than 300 million study sets such as assignments, covering all the subjects.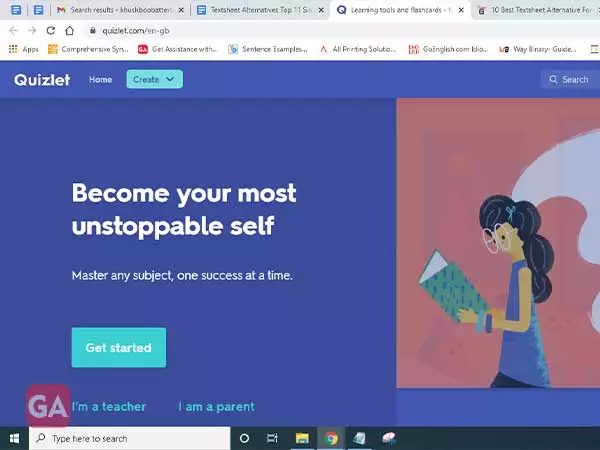 Features:
Get help for your upcoming exam
Essay writing and research writing service is also available
Writers available are experts in their field
You get a 15-day trial period after that you have to pay the subscription fee.
You can make the choices out of Quizlet Plus for $23.88 or Quizlet Go for $11.99 for a one-year subscription.
Quizlet app is available for both Android and iOS.
The website has a collection of around 50 million books and has evolved as one of the reliable substitutes for Textsheet.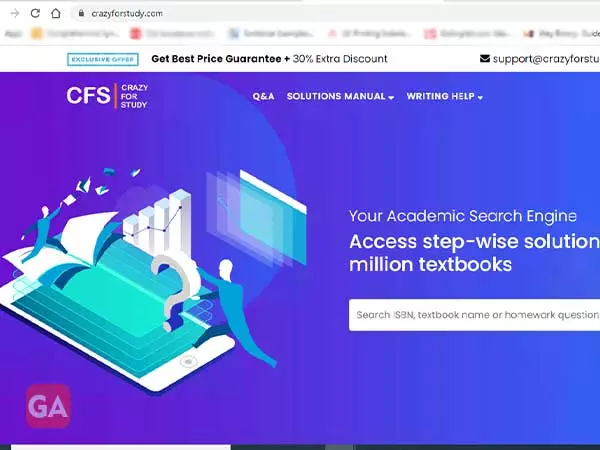 Features:
Subjects like Maths, Physics, Engineering, Computer Science, and History have been covered.
Students from Australia can even look for the books prescribed by their institute as the website is more popular there.
A huge collection of answers to millions of queries and questions.
Last in the list is College Board that may be less popular but is equally helpful as other alternatives listed here.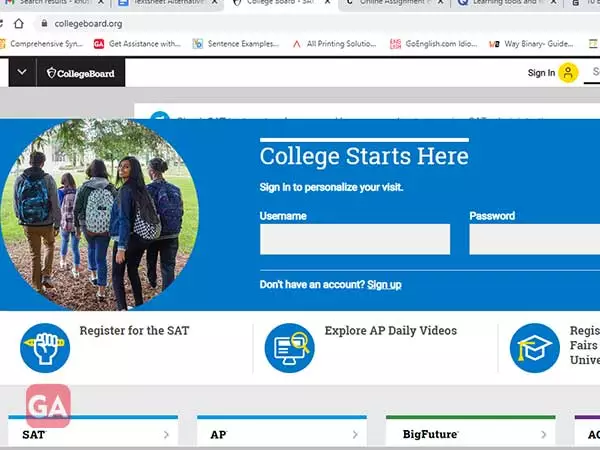 Features:
Mainly helpful for the students preparing for SAT.
Availability of quizzes mainly designed for SAT students.
Lesson-notes and course guides available from top management schools.
It lets you buy books at a discounted price and you can exchange them as well for a price.
You can use the app version as well available for both Android and iOS users.
Also, look at our Infographic example:

---