We strive to capture the brightest moments of our lives on photo paper, but always those same moments that we want to remember in a few months or years, look beautiful and interesting in the pictures.
Prom, wedding, the birth of a child, his first steps — all these events have some common features — they excite and take your soul, that's why you want such things to never be forgotten, and photos that remind you of one or another moment of your life were bright and beautiful.
Undoubtedly, a wedding is an event that is talked about long before it happens, and the newlyweds, striving to make this celebration truly beautiful and stylish, are looking for various options and ways to achieve these goals.
A professional photographer will help you achieve the desired effect easily and without much effort, at least on photo paper. And to make your wedding photos even more beautiful, you can use the RetouchMe app: RetouchMe.com/fix-teeth-photo-editor-app. Here you will find all the tools you need to edit your wedding photos.
Secrets for a Perfect Wedding Photoshoot
Let's learn the secrets of high-quality and beautiful wedding photos, using which you will be able to not only remember the events of the past days in a few years but also to be transported back to the time when you became husband and wife.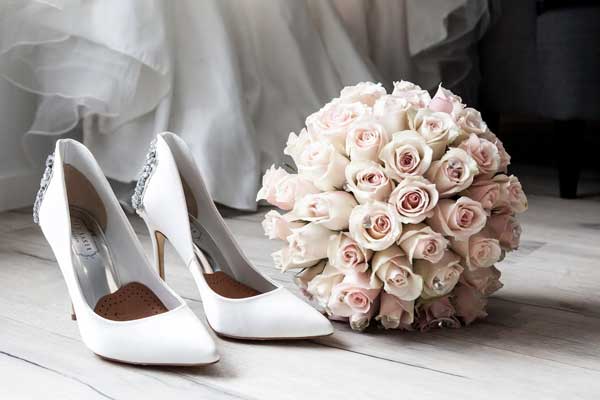 A good background. The most important thing in successful pictures is not the appearance of the people depicted in them, but the beautiful background. It is the non-standard approach to choosing a location for a photo shoot that determines the uniqueness and brightness of wedding photos. It is worth discussing with the photographer in advance the places where the shooting will take place, so that he can think through the storyline, poses, and the appropriate time with the best lighting.
Trust. Trust is a significant moment during a photo shoot. It is better to completely rely on a person who has already "eaten more than one dog" in such a difficult manner as photography, than to try to argue with him, proving himself right. Trust his words and his, even slightly strange requirements, because he knows what he is doing, and you know that he is the best in his field.
The plot. Think over the storyline, because an interesting wedding album in which everything is thought out to the smallest detail (even the sequence of pictures) is much more pleasant to hold in your hands than a banal set of photos. You can create an original theme for your photo session that will reflect your individuality, uniqueness, and creativity. For example, a rescue from bandits (the groom protects his beloved from a bunch of criminals), a gangster car chase with improvised shooting, or a photo session in the style of the Texas Rangers.
Give free rein to feelings. Relaxation, complete relaxation, and rejection of all thoughts are the key to high-quality wedding photography. Do not think about how you will look in the picture — in the hands of the photographer, there is the most powerful tool that will remove all your problematic places, as you think — photoshop. Any picture can be made perfect with just one click of the mouse, just like you would want the perfect wedding ring.
Good time for pictures. Agree on a time with the photographer, because the photo session takes up quite a large part of the wedding celebration and the quality of the pictures will largely depend on how much you manage to relax.
How to Pose a Bride?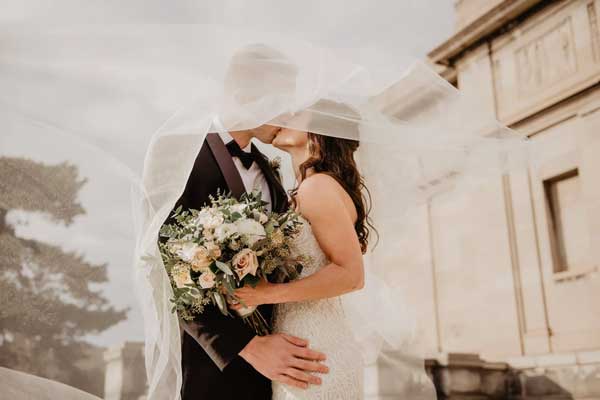 Usually, any wedding photo shoot begins with the bride. Before the wedding, it is best to work on possible poses in front of the mirror, to understand what really suits you, and what is better to give up.
Also Read:- Got Old Family Memories on VHS? Here's How to Preserve Them
It is especially important to pay attention to facial expressions — because the language of not only your body, but mainly your face will "speak" in the pictures. Learn to manage it — express different emotions, feelings, and moods. At the same time, do not forget to be as natural and relaxed as possible.
Poses for photo sessions in a dress should advantageously emphasize your spectacular outfit, as well as all the advantages of your figure and appearance. Don't be afraid of the camera. A competent and professional photographer will definitely tell you how to return, where to look, and at what angle to tilt your head.
The main thing is to listen carefully to the master and follow all his advice. And do not freeze in the same pose, move, take different positions, or change facial expressions, and then in the end you will get the maximum number of different pictures, among which you can choose the best ones.
Shooting a Couple in Love: the Most Successful Poses
The most beautiful and touching wedding photos are, of course, joint photos of the bride and groom. Such photos should convey a special mood of love, tenderness, joy, and romance.
First, try to relax in front of the lens. Behave naturally and organically. It's best not to look into camera lenses unless the photographer asks you to. Your eyes should be directed at each other. During studio shooting, some masters use several cameras at once. If you have a lot of lenses pointed at you, you will simply get lost and not know where to look. As a result, rather strange and unsuccessful pictures can be obtained, when the bride looks in one direction, and the groom — in another. Therefore, it is best to look at each other, trying to convey all your love and joy with your gaze.
You should not strain your face too much, otherwise, it will look unnatural. But you need to pay special attention to the position of the body. It is important to fix the muscles of the back and abdomen at the moment of the outbreak. And do not forget to watch your hands — their position should not form sharp corners.
Poses for outdoor photo sessions should be as natural as possible. If you want to take a picture against the background of a picturesque landscape, you should not "decorate" such pictures with too fancy and extravagant poses. Try to look calm and organic to match the simple and natural environment.
Remember that a wedding is a day when you can not only show maximum tenderness and romance but also be a little silly. Cheerful and direct pictures with a sufficient amount of humor will lift your mood on this joyful day and leave you with the most pleasant memories.
And in order to get the most successful photos and to "unload" an already eventful wedding day, you can conduct a studio photo shoot on a day separate from the celebration.
---