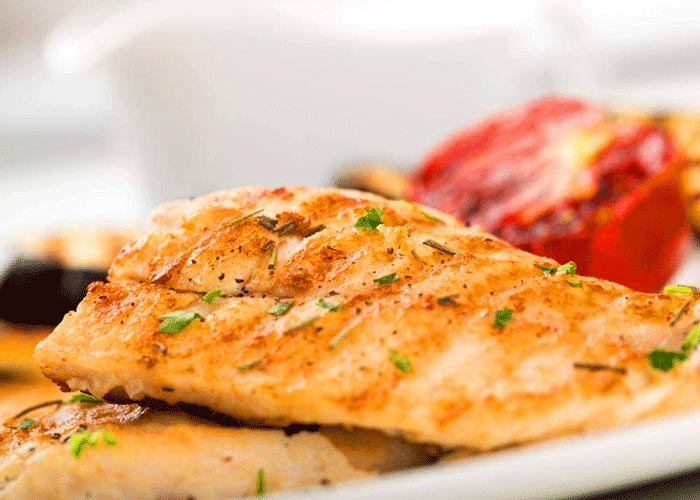 There are many oven-baked fish recipes out there. However, this one is hands-down our favorite. You require ten minutes of cooking time. This recipe is easy and fast to satisfy your Friday oven baked fish craving.
Here is the thing, roasting a whole fish in the oven is incredibly easy. With a few basic seasonings, you will create an amazing flavor. If you want to know how to bake fish, you have come to the right place.
To guarantee the freshness of your fish, you should purchase it whole instead of purchasing frozen or fresh fillet. This recipe for baked fish will ensure that your fish is perfectly cooked. You will have amazing flakiness and juiciness on the inside and delicious crispness on the outside.
So, have you ever wanted to know how to cook fish in the oven? First, you need to know where to find the best fish.
How to Purchase Fresh Fish
You need to know what to look out for when buying fish. You should be aware of what to expect at the local fish counter and what to say.
Look for the type of fish you have in mind. There are many kinds of fish. If you don't know a lot about fish, you should try a white-fleshed fish like red snapper, sea bass, or mahi mahi.
You should sniff the fish to find out if it smells fresh. It should smell fresh and more like the water. If the fish is stinky, you should leave it.
Check for other signs of freshness. The flesh should be shiny and firm. It needs to bounce back when it is touched. Eyes must not be cloudy but clear. The gills should be wet, red, and bright.
You should ask the fishmonger to prepare your fish for roasting. This is something that you don't need to do yourself. Preparing will involve scaling, gutting, and rinsing the fish.
What are the Ingredients for Oven Baked Fish?
There are dozens of ways that you can use to bake fish in the oven. However, my approach is an easy one and you need simple ingredients.
Fish- For maximum freshness, you should cook fish on the day you purchased it. As I advised above, a white-fleshed fish will be a good choice.
Garlic- You will place minced fresh garlic on the inside of your fish. On the outside, you will add garlic powder.
Fresh Herbs- Choose whatever you like. My choice is usually fresh thyme or rosemary that I place on the inside of my fish.
Lemon– Use one whole lemon for your fish. Half to be stuffed inside and the other half you will squeeze on the outside of your fish once it is cooked.
Salt and Pepper– You will require lots of these.
Olive Oil– You don't need extra virgin oil, regular refined olive oil will do fine. Alternatively, you can use any other high-heat oil since you will be cooking at 450 degrees Fahrenheit.
How to Cook Your Fish
Thanks to the fishmonger, you will not need to deal with scaling and cleaning your fish. All you will deal with is cooking fish in the oven. Your prep time should be around five minutes.
Rinse and pat your fish dry. It is important to rinse your fish again. You should use a paper towel to lightly pat it and then transfer it to a clean foil-lined baking sheet.
Scoring the fish. If this was not done where you purchased your fish, you will need to cut inch-apart slips across the top of your fish.
Brush your fish thoroughly using oil, outside and inside. You need to use oil that has a high smoke point. Generously brush both sides of the outside using the oil. The oil must enter the slits that you dissected. Also, brush some oil on the inside of the fish.
Stuff your aromatics inside the cavity. I recommend using garlic, lemon slices, and fresh herbs. You should experiment with the seasonings that you like. For the garlic, it must be stuffed right into the cavity so that it doesn't burn.
Season as much as you like. You can add lots of garlic powder, black pepper, and sea salt on the outside and some on the inside.
At this point, you can proceed with baking your fish.
How to Bake Your Fish
For everyone who has asked how to cook fish in the oven, the process is very easy. You will have your easy-baked fish in no time.
Roast your fish on high heat. Cook at 450 °F for around 18-20 minutes. Cook until your fish flakes easily with a fork. Cooking time will depend on the size and type of fish. When cooked, remove it from the oven.
Squeeze lemon juice on top of your oven-baked fish.
Serve it immediately.
The Bottom-Line
You can serve your whole baked fish with a salad, a traditional Greek salad will be a good choice. Another side dish can be steamed artichokes or beer bread. A glass of white wine will also be a good accompaniment.
---