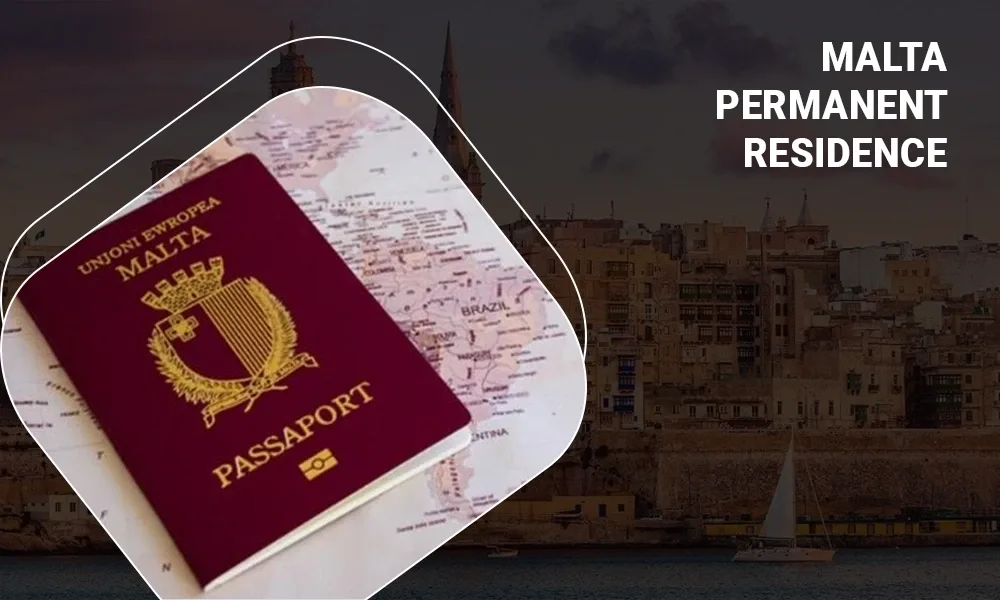 You can visit the Schengen countries without a visa if you have permanent residency in Malta. Furthermore, it offers you a place of refuge in case of unforeseen political or economic problems in your country of origin. It also gives you the opportunity to educate your children in Europe.
In Malta, How Many Residences by Investment Programs are There?
Since 2013, Malta has been competing with the UK, Switzerland, Spain, Portugal, and Greece in trying to attract wealthy foreigners by issuing residence permits or citizenship by investment in their economy.
Malta is the only country in the European Union where foreigners can obtain a residence permit, permanent residence, and citizenship by investment.
There are a variety of ways to obtain a Malta residence permit and a permanent residence permit. The former is referred to as the Malta Global Residence Program, while the latter is referred to as the Malta Residence and Visa Program. Citizenship is obtained for exceptional services through direct investment. After receiving a residence permit card for one or three years, the investor can apply for citizenship.
Each of these three programs helps attain specific goals. For example, with a residence permit, you can travel to Schengen countries without a visa and can take advantage of a special tax regime. With Maltese citizenship, you can choose to live in any country in the EU. Maltese permanent residence allows investors to establish a safe haven in the event of unforeseen problems in their home country, provide their children with access to European education, legally reduce their tax obligations, and/or settle in Malta.
Also Read: Know All About L-1, H-1B, and J-1 Internship Visas and for USA
Malta Permanent Residence by Investment
Suitable for those who, without necessarily moving to Malta, want to reduce their tax obligation legally. They can also get a visa.
To obtain Maltese permanent residence in Malta, you need to fulfill the following investment conditions.
● €300,000 – €350,000: purchase residential property in Malta. The amount depends on the location of the property: in the north, it is more expensive, while in the south and on the island of Gozo it is cheaper. After 5 years, the property can be sold and the initial investment returned.
● €10,000 – €12,000: rent housing for 5 years, cost per annum. This is an alternative to buying real estate. The rent paid over the five years, however, is not refunded.
● €58,000 or €28,000: non-refundable contribution to the state fund. When an investor purchases a home, they pay €28,000; when they rent, they pay €58,000.
● €2,000 non-refundable contribution to a Maltese NGO
● €500,000: minimum capital requirement for the investor, including €150,000 in financial assets. This amount does not need to be invested, but investors need to show that they have this amount available.
● €40,000: a one-time non-refundable administrative fee. This includes the cost of obtaining permanent residence, including the Due Diligence check. For their spouse, parents, and grandparents, an investor needs to pay an additional €7,500 per person, and €5,000 for each child and minor grandchild included in the application.
These terms of the program came into force on March 29, 2021, and reduced the investor's costs.
4 Advantages of Permanent Residence in Malta through Investment
1. Quick application processing time. To apply for Maltese constant residence by investment can be processed in just 6-8 months. Comparatively, it takes 5-6 years without any investment in the economy to obtain permanent residence; moreover, applicants must reside in Malta during this period. In contrast, applicants for the Maltese permanent residence by investment program are not required to obtain a (temporary) residence permit.
2. Not required to live in Malta. In contrast to Malta, almost all the other European countries require applicants for permanent residence to live in the country for at least 6 months a year for 5-6 years.
Having to spend 183 days a year in the country is not always convenient for those applying for permanent residence, especially as many wealthy people consider permanent residence as a place of refuge only in the event of turmoil in their home country. Additionally, applicants can obtain Maltese permanent residence by investing in the Maltese economy without having to live there.
3. Minimum cost and most of the initial investment is returned. After 5 years, the investor can recover a large part of the initial investment by selling real estate and government bonds.
Furthermore, the value of Maltese government bonds in which those participating in the Maltese permanent residence program can invest offer an average annual return of up to 3%.
4. Rights practically identical to those of Maltese citizens. You can become a tax resident, get a job in the country, take a managerial position, and start and run a business. Also, the permanent residence card replaces the Schengen visa.
However, a Maltese permanent resident cannot work in the government and does not have the right to live in other EU countries indefinitely. For this, they need to obtain a Maltese passport.
Obtaining Malta Permanent Residence after 5 years
Suitable for those who already live in Malta and are not planning to change their place of residence.
If you have lived in Malta for more than 5 years as a resident, you can apply for permanent residence. The permanent residence card is renewable every 5 years when the holder's biometric data is updated.
After 5 years as a resident, you must do the following to obtain Maltese permanent residence:
● provide evidence of permanent residence in the country for the previous 5 years. Moreover, in this 5-year period, you cannot be absent from the country for more than 6 months in any single year or more than 10 months altogether;
● show a stable income, sufficient to support yourself and dependent family members. The minimum amount is €20,000 per annum and another 20% for each family member;
● indicate and confirm your place of residence for the 5 years leading up to the application for permanent residence;
● get health insurance;
● complete Employment and Training Corporation (ETC) courses on social, economic, and cultural information, as well as the history of Malta, and pass the relevant exams;
● pass the Maltese language proficiency test;
● provide a cover letter describing in detail the history of your stay in Malta and the reason for your initial visit.
Conclusion
There are two ways to get Maltese permanent residence: by investment and after at least 5 years of residence in the country
Malta Golden Visa Programme by investment is suitable for those who do not plan to immediately move there permanently. It helps create a refuge in case of turmoil in your country of origin, allows you to legally reduce your tax liabilities, and allows you to travel around the Schengen Area without a visa. It is faster and easier than getting permanent residence without investment.
Malta permanent residence by living there for 5 years. This option is suitable for those who have made the commitment to live in Malta for the next 5 years.
Immigrant Invest helps its clients get Maltese residence permits, permanent residence, and citizenship. Contact us and we will analyze your situation and offer the option that suits you best.
---