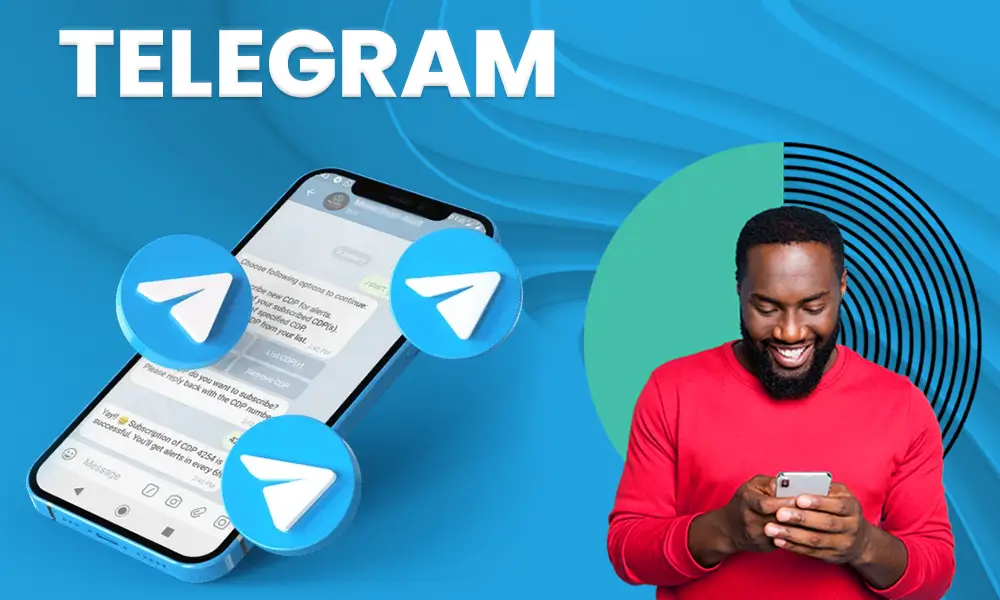 The popularity of messaging apps is exceptional. While WhatsApp is the classic example of a seamless messaging app, a spate of similar apps is entering the sector to encash the lucrative platform. In 2014, when Facebook acquired Whatsapp, it revolutionized the entire digital sphere and opened avenues of end-to-end encrypted applications like Telegram. Being a top player in the app development sector, Telegram made its mark in the top-5 list of the most downloaded apps in 2022 worldwide. Currently, this app has 700 million active users. Evidently, integrating similar messaging apps can be a boon to business owners.
Having said that, here's an insightful guide for the ones who are keen to invest and know how to create an app like Telegram to witness fruitful yields. Here you go!
Important Features to Integrate into a Messaging App
Being the pioneer of the seamless and end-to-end encrypted messaging app sector, Telegram encompasses high-end features that impart a one-of-a-kind experience to the end users. Here are some of the functional features that can let you stay ahead of the competition:
Also Read:- How to See Secret Chats on Telegram
Multi-platform Availability
From a user's perspective, what can be better than accessing the same app from all the devices? Telegram gave an extra advantage to the users by offering the app's presence on Android, iOS, and web platforms. Hire a mobile app development company that encompasses experienced developers who are adept at building applications to offer a seamless experience to the end users.
End-to-end Encryptions
Security should be the foremost concern of every organization. Thus, make sure that you use standard encryption techniques to safeguard sensitive data and offer a secure experience to the end users.
Multiple Accounts
A flexible app is what every user seeks. That being said, allowing users to log in from multiple accounts is the strong suit of Telegram. Create an all-inclusive app -rich, scalable, and highly flexible by using eminent frameworks to offer a memorable experience to your target audience.
Chatbots
Incorporating chatbots facilitates the users to perform a number of tasks. When you develop an application, make sure that your mobile app developers have integrated the NLP (National Language Processing) technology that drives human-machine conversation, imparting an easy and informative experience to the customers.
Cloud Storage
Telegram is compatible with cloud storage offering a dynamic and one-of-a-kind user experience. Users can access their data from anywhere once it is saved in the app, without the hassle of creating a backup on a daily basis. The cloud storage facility also enables customers to track their sessions and download files whenever they wish to.
File Type and Size
A common problem that a large number of users face is sending/receiving data or media files of large sizes. Telegram app offers data transfer of a maximum of 1.5 GB. Build such an app that lets users send a specific file type. This exceptional feature adds value to the amazing user experience for people preferring to use rare file types.
Multiple Groups Creation
Telegram lets users create two types of groups – Normal Groups and SuperGroups. While the Normal Group is the one where users can add people only from their contact list including 2oo bots and members, there can be over 1,00,000 members and bots in the Super Group. This was a distinctive feature that made Telegram stand out amongst the rest.
Integrating the above-mentioned features can help you in building a one-of-a-kind messaging app like Telegram while imparting a hassle-free experience to the users.
Technology Stacks Used in Building a Messaging App Like Telegram
To build an app like Telegram, using the most robust and cutting-edge tools of contemporary times including C++, Android SDK, Cocoa, JavaScript, and Objective-C, etc. is advisable.
Wrapping Up
Creating a flawless app like Telegram can be tedious and considering technical help would be a smart move. While there are several reputed app development companies out there, AppStudio is a leading app agency in Canada offering end-to-end application development services. Connect with them to know more.
---