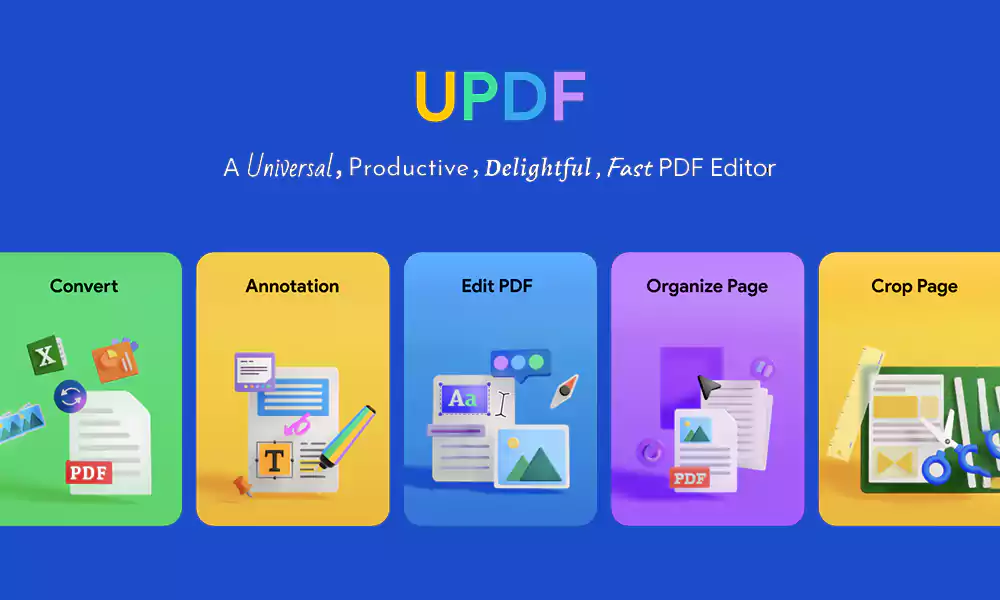 There are many software or applications available for converting PDFs to Word or other formats. But you won't see many applications when it comes to editing and searching the text and characters. This can only be done through Optical Character Recognition technology OCR. OCR is an AI technology that scans and extracts text from non-editable content like images and makes them editable.
As we mentioned earlier, there aren't many tools available that have features like OCR. If some applications have this feature, it's too expensive or maybe out of your budget. That's why we've decided to write a post on a budget tool with OCR's feature so you can convert your scanned PDF documents or images into an editable format. The solution here is absolutely UPDF. Problem solved!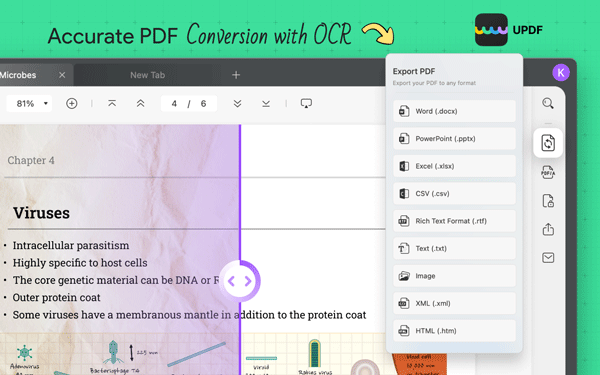 Why UPDF is the Best PDF Converter
Before continuing, you must know which characteristics are good when choosing the PDF converter. Plenty of PDF converter applications are available, but how can you choose the right one? Selecting the suitable converter depends on its proposed features and characteristics.
Before deciding on a PDF converter, you have to make sure to read the following features of the particular software or application:
Clear all doubts on pricing plans and see if they are offering the proper converting formats you require.
The output format must include the following ones:
The output layout must be accurate as the original file.
The application must have the feature of OCR technology. This feature is essential if you see today's standards.
The application should be capable of handling large PDF files without any interference in its speed.
UPDF has every characteristic mentioned above. UPDF is just a PDF converter; you can also edit and annotate your PDF documents in it. Moreover, it's impossible to find such a tool capable of converting and editing PDF files in one place.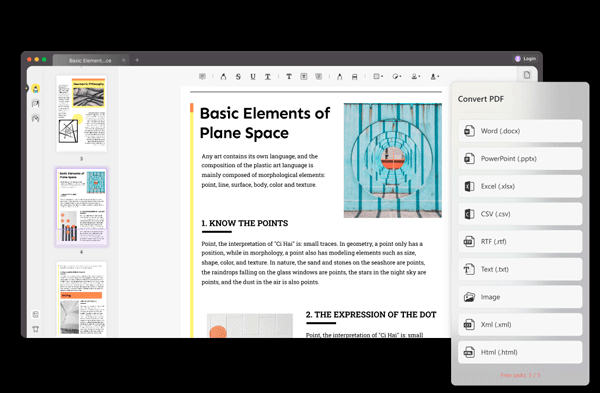 UPDF is More Than a PDF Converter
As the title suggests, UPDF is not just a PDF converter. It also supports the following features as a bonus:
UPDF is a smooth PDF converter and editor that can also be used to edit existing PDFs. Note: PDFs can't be edited without any specialized tool. Here, you'll find multiple devices in a single application. It'll be easy for you to edit and convert your PDFs. It requires only a few clicks to import documents so that you can edit your document freely.
UPDF can quickly make changes to your documents, like adding new content and removing outdated content. Similarly, you can edit the text and change its properties such as font, size, color, style, and typeface.
Moreover, you can also edit the images within the application. See, we told you, UPDF is more than a PDF converter.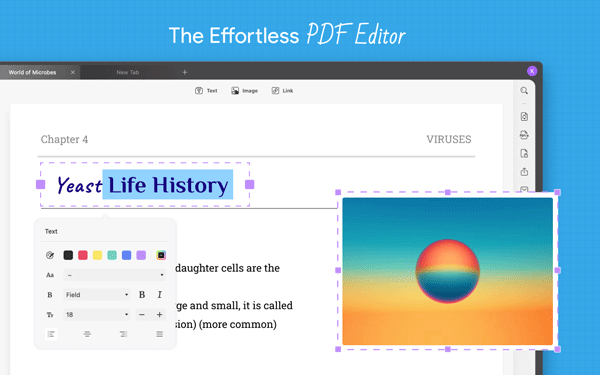 You can also decide which layout option suits your reading experience. UPDF supports different viewing modes, i.e., single-page view, single-page scrolling, two-page view, and two-page scrolling. By using these view modes, you can increase your reading experience.
Also, many other features, like annotation, can help you refer to and impart contextual feedback inside the portable format. By using this feature in UPDF, you'll achieve the following options:
You can add comments to your PDF documents, highlight, underline, or strikeout text, and you can even add sticky notes and stickers to your documents.
More than a hundred kinds of stamps and stickers are available in UPDF. You can also create custom stamps.
Other assets include e-signaturing and shapes used to demonstrate the graphical presentations.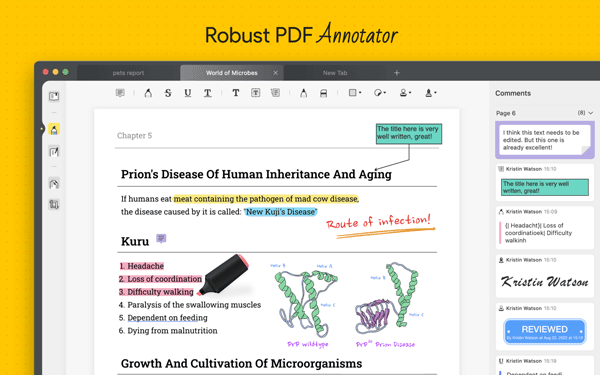 UPDF can also be a good choice for those who face unorganized PDF documents daily. You can quickly rearrange or reorder the PDF pages by dragging the thumbnails and dropping them to their new position. You can also delete or add new pages, extract, compress, or split pages from PDF.
Any PDF file can be locked and unlocked using a PDF editor—unless the particular PDF editor has the feature to do so. UPDF is one of those PDF editors and readers that have the functionality to lock your documents with a password protection feature. It gives you two types of password protection on your documents, i.e., "Permission Password" and "Document Open."
Conclusion
To summarize, OCR is one of the most advanced and often used technologies. You'd be lucky to have a PDF editor equipped with an OCR converter. That's why we recommend UPDF because it has everything that the modern world requires. If you would instead compare other PDF products like Adobe Acrobat DC, Foxit Reader, etc., none of them is as inexpensive as UPDF. Otherwise, the choice is yours!
---