With the latest innovative technology, BLUETTI is going to officially launch their all-new product, AC60, and B80 solar-powered generators super soon. According to various predictions and sources, this product will be released in mid-may. The compact yet powerful generator can be your companion for every situation.
AC60-B80 is a power-packed bomb in a small body. It solves the problem of immobility and pollution-making, gas-guzzling generators. This eco-friendly idea is the future of power.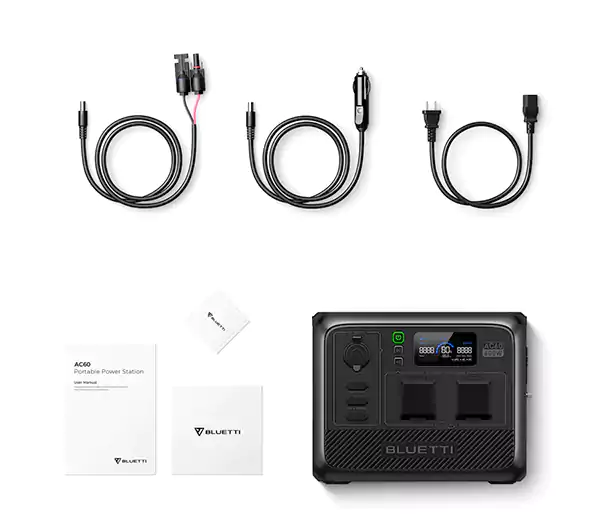 This compact beast is full of features and practicality that make us discuss some of them.
| | |
| --- | --- |
| Battery Capacity | 403Wh |
| Battery Type | LiFePO4 |
| Ports | 2 AC Ports1 USB-C Port2 USB-A Ports1 12V DC Outlet1 Wireless Charging Pad (15W) |
| Weight | 8.6 Kgs |
| Dimensions | 11.3" × 8.5" × 9.7" |
| Warranty | 6 years |
Mobile Controls
The power generator gives you the option to connect via Bluetooth technology. However, the wifi technology is still unavailable on this device. The official application is available for both Android and iOS.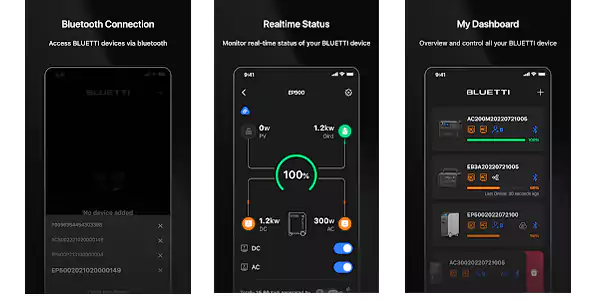 The application comes with a decent interface and is responsive to the changes made. Some advantages like
Remote controllability,
Making adjustments in the flow of current,
Remote turn-on/off capabilities;
are offered in this application. While on the other hand, users have mixed reviews about the application on the Play Store.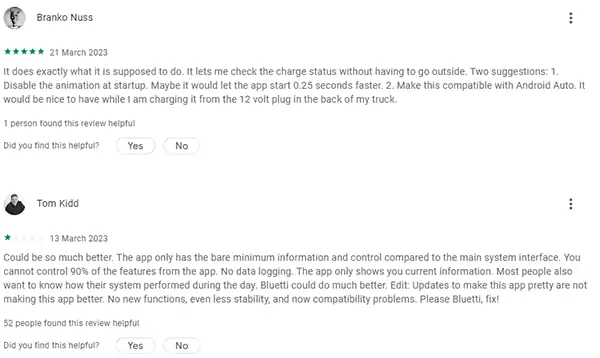 The final judgment of the product should be based on your own experience rather than someone else's. Therefore, we recommend you check out the application and its performance first.
Build & Design
The complete body is made of high-end quality plastic. This sturdy heavy-duty material provides strength to the exterior of the body. The physical features of the device are as follows
Rubber Handle
The main body is attached with a heavy-duty rubber handle on the top, which can lift up to 8 kg heavy beast. The handle is tough and robust, therefore, there won't be any difficulty when it comes to shifting it from one place to another.

Also, its compact size does not bother your back pain since the weight is distributed well across the box.
Rubber Flaps
There are two rubber flaps on the front of the powerhouse. These massive rubber cups cover the AC plugs to insulate them. Not a single drop of water and not a speck of dust is able to bypass those rubber cups.
All the materials used in this powerhouse are military-grade, which provides a robust structure to it.
Ground Plugs
Ground plugs are also known as Earthing plugs. Their role is to conduct the appliance's current into the earth's surface so that a person would not get an electric shock.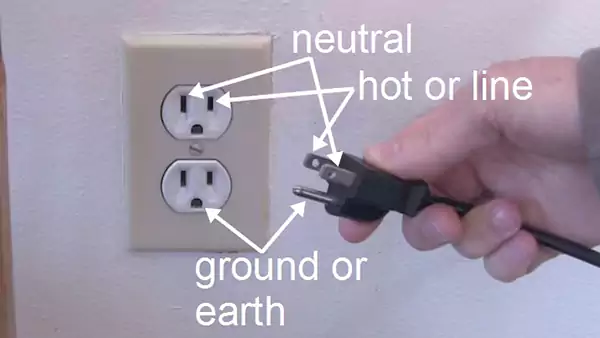 It has 2 AC switches which have a ground plug each. This means, with Bluetti AC60, you can easily operate appliances with 3 pin plug with your AC60. Appliances like a grinder, mini fridge, mini heater, induction, etc. can be easily used with it. However, you should take care of the Wh outage. If the Watt Hour surpasses the capacity, the appliance will automatically turn off.
Expandable Batteries
You can expand the power capacity of Bluetti by attaching additional batteries to the inverter. In your box, you will receive a connecting cord for B80 batteries.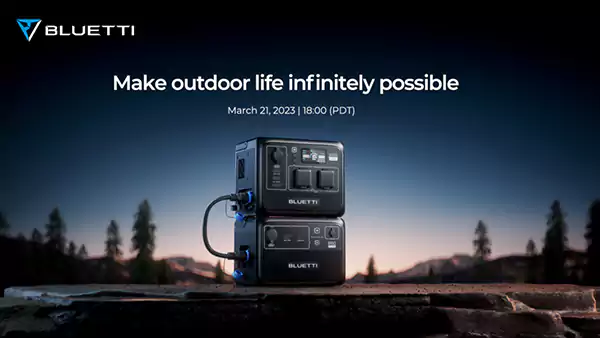 With the combined power of 2015Wh from AC60 and 2 additional batteries, you can get an impressive power backup with you. Moreover, with an incredibly fast charging speed, you can charge it up to 80% in just 45 minutes and from 0 to 100% in 1.2 hours. You can track the inflow of current while it is getting charged.
And not only via solar panels. There are 4 ways you can charge your inverter.

As you can see, the charging time on the AC60 depends upon the mode you are using.
If you charge the device through a generator, it will take up to 1.2 hours to charge.

Decided to charge via car? Get ready to invest your 3.5 hours waiting for it to get charged.

Similarly, through Solar Panels, it will take up to 3.5 hours to get fully charged.

The last option, through AC Charging, will take up to 1.2 hours to charge till 100%.
These are the basic details about the build and design of the Bluetti AC60-B80. Now it is time for us to talk about some of its good features of it.
Features of Bluetti AC60-B80
This innovative powerhouse is packed with modern features. The combination of all the features and the quality makes it the most valuable product among its competition. Follow the list below to learn more about the product.
Smart Power Saving
In order to minimize the wastage of the power flowing out of the inverter, the ECO mode on this device turns off the power supply automatically if there is no load connected to the switches.

Moreover, for lite loads, the smart AC and DC systems adjust the flow to 10-30W and 5-20W, respectively.
Weather Resistant Design
The build is tightly packed from the joints and the screws. The inner components of the machine are well-insulated to protect them from any external damage.
Both the battery and the generator are dustproof and waterproof, which gives you no reason to worry about them. The water entering through the air inlet of the Bluetti AC60 & B80 drains perfectly through it and does not ruin any component. The fans are also well-protected from any external harm.
This is an IP 65 water-resistant and certified product. Hence, there is no need for you to worry about water entering and damaging your power generator.
Fast Silent Charge
As discussed above, AC60 can be charged via car, AC, DC, and solar inputs. With a 600W input charge, it takes only 40-45 minutes to charge it up to 80%. But this fast charging mode is a bit noisy as the fans are involved in this to maintain the temperature while charging.
On the silent mode, this charging flow reduces to 160W, which makes it significantly quieter. Although, with this amount of current flow, the charging time increases.
B80 Expandable Battery
AC60 comes with an option for an expandable battery. AC60 is itself a powerful device with a 403Wh battery – while with 2 additional B80 batteries, this number can go up to 2015Wh.
This feature makes it stand out from its competition. The B80 itself comes with a DC port, 1 USB-A port, 1 USB-C port, and a 12V cigarette lighter. B80 uses LFP cells that are considered one of the safest and most reliable options across the market.
A sophisticated battery management system is included with the B80 to provide optimal efficiency and guard against over-voltage, over-temperature, short-circuit, and other safety issues. It is just as dependable and secure as the AC60. For worry-free use, BLUETTI also offers a 6-year warranty.
These are some of the features that you must know about the BLUETTI AC60 and B80. It's compact size and practical build quality make it stand out from its competition. Although, if you are making up your mind to buy one of them, you should do thorough research and comparison with other options available in the market.
So what are you waiting for? Go and grab a unit for yourself from the official BLUETTI website.
---