While many companies and offices already have meeting or conference rooms for their business-related gatherings, sometimes opting for meeting room booking systems for meetings can be overwhelming. Now you must be thinking that why look for a meeting area when the discussions can be done over an audio or video call too? Well, there's a saying, "Poorly run meetings are a waste of time."
Therefore, in this piece of writing, we'll be discussing the definition of a meeting space booking structure, the importance of having it for your work tasks, and how to look for a decent meeting room booking system. So, hop on to the article and find out all.
Definition of a Meeting Room Booking System
In an office with hundreds or thousands of employees, it becomes impossible to manage conference hall records manually, like whether they are free or engaged. That's where booking software comes to the rescue; it is a technology that helps employees to book or track meeting place availability. This software can be managed through various devices like smartphones, tablets, laptops, etc.
Perks of Using a Meeting Room Booking System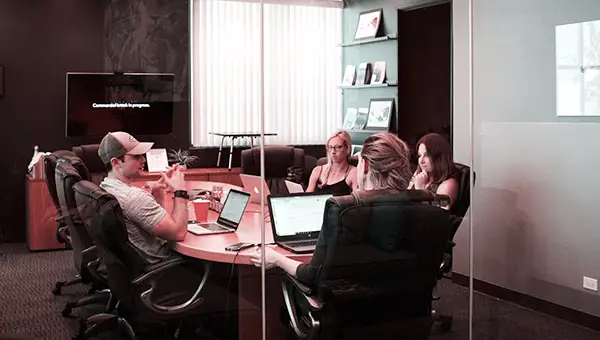 These are some of the advantages you can take if you utilize a booking system. Let's see how to select a meeting room booking system for your next hire.
Streamline Process – A decent booking software can simplify the itinerary process for employees. With their easy-to-use functioning, people can efficiently manage their meetings.
Centralized Process – With a combined booking process, making workspace management more accessible, users can utilize rooms accordingly and check whether the hall is engaged or not.
Eliminate Clashes – An ideal technique that detects and prevents clashes of bookings between two or more parties. It can save time and effort for workers.
Better Utilization – A systemized process of using a conference room makes its utilization effective. When areas are equipped in a structured manner, it helps in improving the overall production of a company.
Coordination – It also assists in making coordination between employees. In case someone's gathering gets canceled or rescheduled, it can create a situation of chaos for everyone in the line. Good booking software manages to handle such circumstances effortlessly.
These are some benefits of opting for a meeting room booking system. Now, in the next section, we'll discuss the correct ways to select a decent machine.
How to Select a Meeting Room Booking System?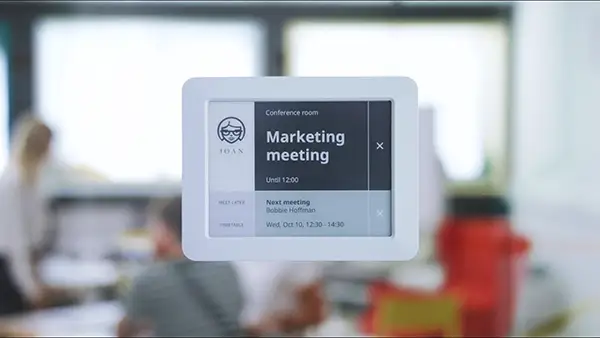 With so many options available in the US, your meeting spaces can be anywhere from your office, to your home's living area, to any place in the city, but finding a good space is the most critical task. Some aspects should be kept in mind while opting for a meeting room booking system.
The primary element worth considering is the features of the services, synch as ease of use, adjustable management abilities, unified technology, integrated calendars (Google or Outlook), etc., to ensure that the mechanism chosen is reliable and won't cause any unnecessary delays or glitches during events.
Opt for a user-friendly machine that will make scheduling gatherings painless for both managers and attendees. The system should be backed by decent consumer service in case of any concerns. You can also look for improved interfaces such as chatbot techniques, reminders, etc.
Just like Roomzilla or Teem, you can choose a system with automated AI solutions. This will aid in providing services like enabling users to handle their itineraries on a single screen, saving time and effort for employees.
Features like "drag n drop" allow users to reschedule events at any hour via multiple platforms, including Outlook and other mobile websites, making booking management easier even when working remotely.
Software should be scalable enough to make more people join existing meets without alerting others each time a person gets added.
Several service providers are available in the market, offering sufficient tools and features at an affordable price. You can do some research and opt for a good option.
Should Meeting Room Booking System Include Hardware or Software?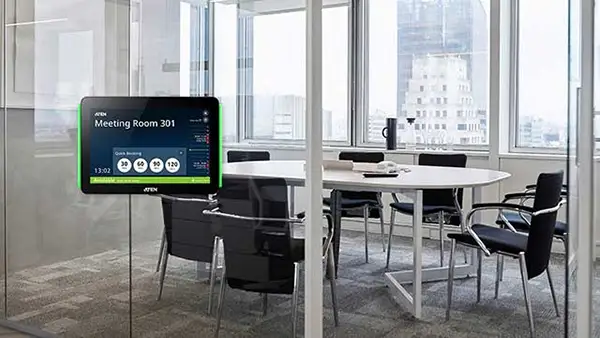 Before concluding whether to opt for a hardware or software system, let's first understand the difference between them. A hardware mechanism is fixed outside the room or at the gate. Employees can go there physically, set up the meeting times, and engage the room. While a software system can be installed in the devices and can be remotely operated, which means anyone can book a place in the comfort of their desks or cabins.
Even though a hardware machine looks exciting and fascinating, it can be an expensive deal; in the meantime, the software can be much more affordable and convenient. The application can be operated with just a username and password on your device, while a hardware system would need a physical ID or thumb impression, etc.
However, some companies even opt for both techniques to make their employee's work and management easier. It depends on the budget of the business whether to opt for an application or hardware mechanism.
Best Meeting Room Booking Systems
In this section of the article, we are going to suggest you a few meeting room booking software systems you can look out for.
WorkInSync – This SaaS solution provides companies with features like employee scheduling, hotdesking, hoteling, conference hall management, park, and cafeteria running, etc. WorkInSync's team calendar is useful for workers to manage their activities and track things at the workplace.
Robin – It is a tool specialized for space and desk management; it is widely used in computer software and IT services industries. TripAdvisor, Politico, GrubHub, etc., are also a user of Robin.
Envoy Workplace – With this application, companies can customize the onsite office experience through their sign-in, registering, mapping, and more features; it becomes easy to navigate free desks or areas.
Conclusion
The task of researching and choosing the best meeting room booking software that is suitable for all your requirements is tough and exhausting, but once it's all done, it can make the office a better place. There will be no situations like conflicts over space and wastage of time and effort.
When you find a service provider offering features according to your needs, ask them questions, opt for a demo or trial, and then make a final decision.
---