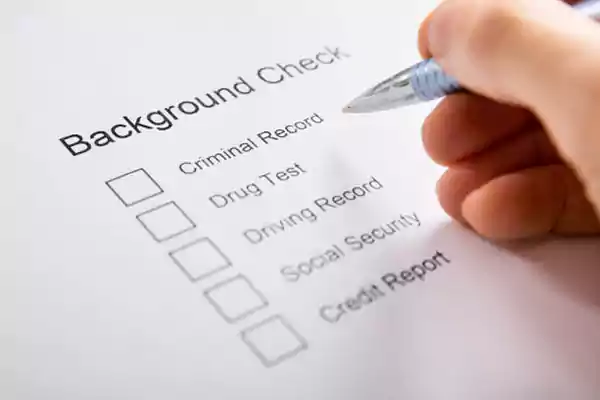 Anyone can do a background check on anyone to find information on them. For example, as an employer, you can do a criminal record check on potential candidates. In return, you will get get past information on them, such as their educational background, criminal history, and work experience. When employers have the correct details about their candidates, it makes it easier for them to filter out applications from the dishonest ones.
Background check services are legal in the US, and anyone can use personal record checking tools. Instead of doing a personal check yourself, you should seek help from a company that offer these services. Below, we have mentioned a list of some of the best background check service providers to consult.
TruthFinder
Launched in 2015, TruthFinder has helped build connections with families and friends. It has more than nine million hits every month, and an A+ rating on BBB. TruthFinder offers features like people search, reverse phone background, address lookup, dark web scan, sex offender lookup, education background, and public records.
By using TruthFinder, you can get all sorts of information on a person like location, name, and age for free. However, they have a premium subscription that lets you look for assets, criminal records, and bankruptcies, among others.
TruthFinder allows you to use a phone number to access the owner's information. You can find information such as names or the family of that phone number's owner. The public records feature allows you to access arrests and criminal records, births, deaths, aliens, and bankruptcies.
You can also use TruthFinder when you're moving to a new neighborhood, for checking if any sec offernders are registered in the area. TruthFinder can give you feedback on all the individuals involved in such an offense.
They have a Dark Web Monitoring service that lets you know if a person has sold their personal information. This can protect you against data breaches and identity theft since these cybercrimes have become very common nowadays.
When searching for an individual's educational background using TruthFinder, you are most likely to find their school name, period of study, and area of study. TruthFinder is user-friendly and offers detailed reports that you will easily understand.
Intelius
Intelius is the sister company to Classmates.com. Operating since 2003, you can find its headquarters in Seattle. It has an A rating from the BBB and an Honor Roll Status by the Online Trust Alliance. Some features they offer include people searches, public records, background checks, reverse phone lookup, identity protection, and criminal record.
It gathers its information from public records and what's even outstanding is how they organize the data from numerous records and make them accessible to its clients. You can find phone numbers, marital status, date of birth, email addresses, full names, bankruptcies, criminal records of anyone you have in mind.
People reconnect with old friends like former classmates, colleagues, schoolmates, and neighbors. This is the best website for locating your long-lost relatives or family tree.
With Intelius, you can find information such as age, service providers, and full names of the unknown numbers that call you. You can also get info about a person you are going on a date with for safety purposes. Intelius gives reports on their DUIs, case numbers, misdemeanors and felonies, court dates, and outcomes.
Instant Checkmate
Co-founded by Joey Roco and Kris Kibak, Instant Checkmate has operated since 2010. It has since served more than one million people with its mailing address in California. Instant Checkmate provides features such as inmate search, email information, reverse phone lookup, sex offender database, criminal records, and people search.
The people search feature lets you know where a particular person has lived before and where they live now. Also, you can see people's ethnicities, phone numbers, dates of birth, professional data, and political affiliations.
To help locate an inmate, Instant Checkmate searches for their names, last location, and criminal records. You can also look up information about a person you are seeing on a dating app if you are planning a blind date.
USSearch.com
In the past, only businesses and the government could access this website, and USSearch.com was one of the websites offering the background check service. It has been operating since 1994. Some of the services USSearch.com offers are people search, social network, email, reverse phone lookup, background check, and property records.
When you want to locate your family or friends, USSearch.com can help you find their past and recent location and contact information as long as you know their names and state. You can also reconnect with people by finding their social media accounts like Flickr, LinkedIn, and Facebook, among others.
USSearch.com can also look for phone numbers and email details like location, address, and owners' names, among others. With the property records feature, this site gives you access to title deeds, other properties, and maps. This property information is similar to the one appraisers, and lending companies use.
BeenVerified
This website started operating in 2007 and can hold up to 38 million monthly searches. It has the best mobile experience compared to other companies that have apps. Services you can get from BeenVerified include vehicle lookup, username search, unclaimed money, address lookup, people search and reverse phone and email lookup.
If you know a person's number or email address, you can use BeenVerified to see who called you or delivered a particular package. You can also know if the number or email is fraudulent or legit.
Once you enter a person's name, BeenVerified can search for their age, address, legal name, sex offender information, and relatives. You can also check the social media sites they use using one's login name.
When car manufacturers make cars, they identify them with a VIN or a unique identification number. If you want to get a vehicle, you can use BeenVerified to check if the car is stolen or if it has any accident registries.
---