Using Instagram bots can prove very helpful for growing your account, reaching out to a wider audience, and improving your brand promotion in general. However, before harnessing an automation service like this, it's essential to do some research and carefully select a reputable bot that follows the company's rules. For instance, you can try the Ig auto liker tool designed by Inflact which is a smart automated assistant that does every task with efficiency.
These bots showcase you and do all the activities on your behalf to fulfill your defined purpose in social media. It frees you up from remembering every posting task and does all your work automatically. They speed up communication with the followers and show love to them through instant welcome messages and replies.

What is an Instagram Bot?
Instagram bots are software programs designed to automate various actions on the platform. These bots are completely legal until they comply with the respective Platform Policy while maintaining any account activity.
Buying Instagram followers for likes, following, and other stuff needs hard work and has also become expensive, although these bots do these tasks for you through their algorithm. They easily expand the followers within months without much cost and this process of account management can be easily supervised by the owner.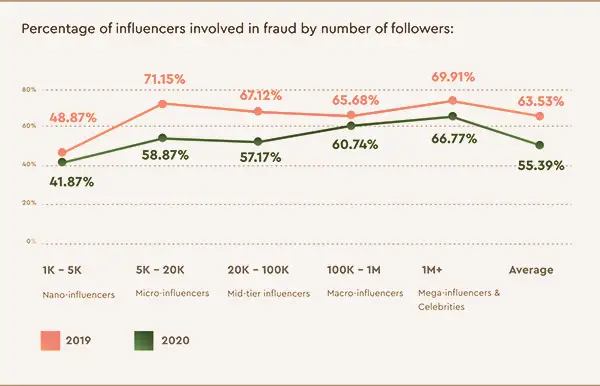 Some examples of activities that Instagram bots can perform include:
Liking. Bots can automatically like posts on Instagram based on specific hashtags, keywords, or other criteria. Also, such Instagram auto likes can view comments that users write under your posts and like them, too. Plus, there are also bots like Inflact that assist a user in being attentive toward any comments that appear on their account.
Following. Bots can automatically follow other users on Instagram based on similar interests, using hashtags, or keywords included in the user bio. Instagram follow automation is a good approach to increasing your reach without doing too much manual work.
Unfollowing. Similarly, you can use this tool as an unfollow bot for Instagram. The bot will automatically unfollow users who do not follow you back. Thus, the manual time of scanning unfollowing gets saved and can be used effectively for boosting social media.
Direct Messaging. Some bots can automatically send direct messages to followers, respond to their queries based on keywords, do bulk messaging, and send welcome texts. The warm welcoming notes by the bot through automated phrases and shortcut helps in engaging with the online audience. They are even skilled in multi-level recognition so the messages can be automated in various languages and help in creating a social account.
Story Watching: People also wait for their stories to be watched instantly. The bot can help other people in your account know that you have watched their stories.
The purpose of using automation tools is to free up your resources and save time by sharing routine tasks with a bot. It's a one-stop solution for all your lengthy Instagram scheduled posts and stories. Also, some businesses find it very functional to ward off the challenges of manually managing a proper account.
How to Use Insta Bot Tools Safely?
Instagram has strict policies against the use of bots and can punish account owners found to artificially inflate the number of followers, engagement rates, likes, and other metrics. Overstepping the platform's rules can lead to warnings, account deactivation, or suspension.
Let's explore the best practices of using bots in the context of the Inflact service.
First and foremost, it's utterly important to use bots in a way that their activities look organic and not spammy. View the Instagram bot as a non-human account manager with human-like behavior.
Remember that you're the boss and it's you who decides what actions your automated 'colleague' performs.
The bot by Inflact has several advanced features. These include pro filters for precise targeting, a safe mode for a slow start of activities to simulate real user behavior, and the Ig stories viewer tool, among others.
Recommendations to Increase Your Profile Activity And Gain More Customers:
Here are some of the tips and tricks that can help you in enhancing your social media presence for customer engagement.
Apply hashtags, locations, and usernames for the robot to engage with potential followers
Use advanced filters such as gender, number of posts, and number of followers
Don't underestimate the importance of the stories viewer, a tool that can automatically 'watch' other users' content — seeing your name on the viewers' list, the users who shared the story will most probably visit your account thus increasing its exposure
Use the Ig auto liker feature for liking both posts and comments — customers will appreciate your reading their content attentively
Pros and Cons of Utilizing Instagram Bots
To sum it all up, let's briefly formulate the advantages and disadvantages of using these automated account managers.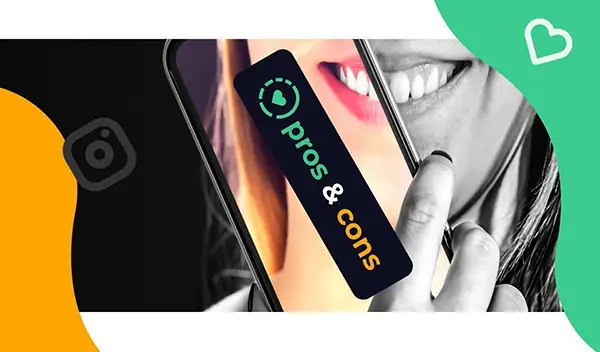 Pros
Instagram bots can help boost your social media presence by performing automated account management actions
Bots save a lot of time that can be dedicated to other important tasks
Bots can be active 24/7 and adjusted for different time zones
They emulate human behavior
AI helps grow business organically
Cons
Instagram has strict policies against using bots and can suspend or even deactivate accounts that violate these guidelines
Conclusion
Using an Instagram bot for account promotion can help generate higher engagement and build a stronger community. The increase in business productivity through scheduled time posting and increased interaction has become necessary and Instagram Bot does all that stuff. This automated assistant can save you significant time and effort in boosting your business. It does the real task of a human and helps interact with the social media audience. However, it's essential to use automation tools carefully and ethically to avoid any negative consequences.
---