Zoho CRM is one of the leading software which is used by more than 150,000 businesses in 180 countries. The software is quite useful in converting leads, engaging with customers, and increasing revenue. It can bring more sales to your business and will also perform customer support activities. Zoho CRM is mainly useful in meeting the different needs of businesses as per their type and size.
Zoho CRM is mainly put to use by start-ups, large enterprises, like real-estate, healthcare, insurance, legal, media, restaurants, travel, banking, tax, freelancers, and non-profits in order to give a boost to their sales, marketing, and customer support efforts.
Steps for Zoho CRM Login
To login to your Zoho account, follow the step-by-step directions provided below:
Go to www.zoho.com
Click on 'Sign in' given at the top-right corner
On the Zoho CRM login page, enter your 'email address or mobile number' and click on 'Next'. You can also log in using your other social accounts like Google, Microsoft, LinkedIn, and Facebook.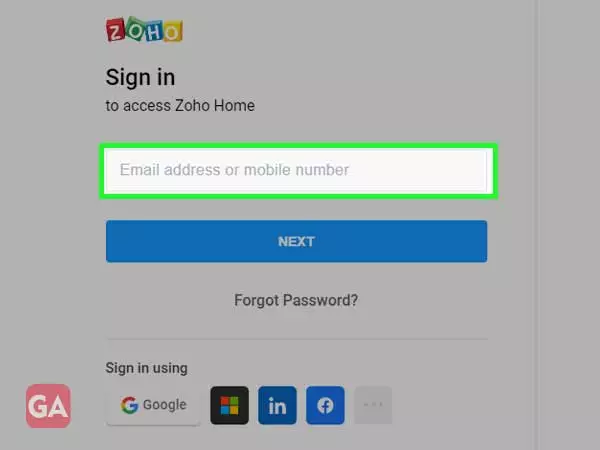 Enter your password and click on 'Sign in' to log in to your Zoho CRM account.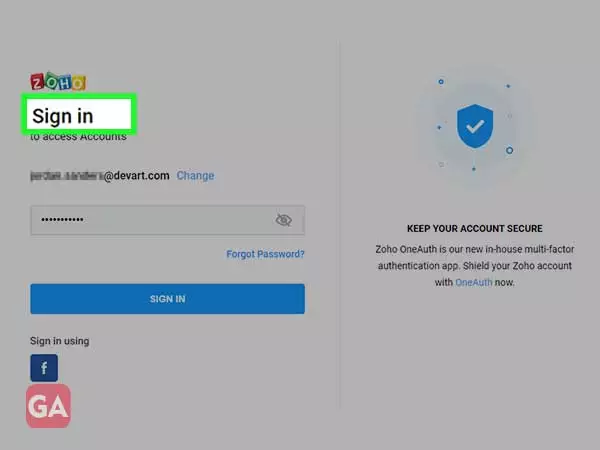 How to Reset the Password of Zoho Account?
In case, you don't remember the Zoho account's password, you can easily reset it using the instructions provided below:
Go to the Zoho account sign in link- https://accounts.zoho.com/signin?servicename=ZohoHome&signupurl=https://www.zoho.com/signup.html and click on 'Forgot Password'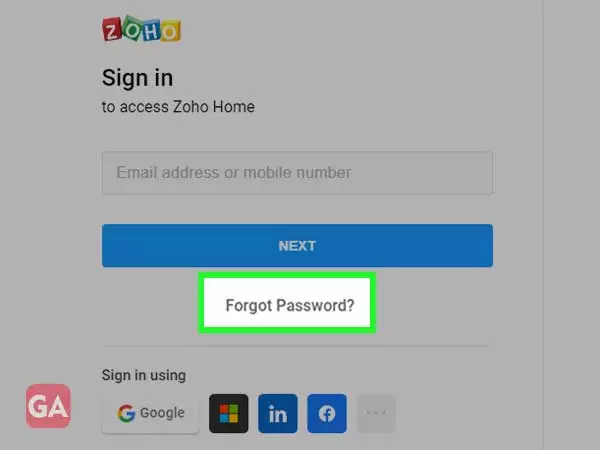 Enter your email address, mobile number or username that is registered with Zoho to proceed further; click on 'Next'.
Type in the Captcha and then click on the 'Request Button'
Then you will receive an email along with the link to reset the password of your Zoho account.
Click on the link and you will be directed towards a page where you will be able to set a new password for your Zoho account.
Click on the 'Change' option to reset the Zoho account sign-in password and then click 'Continue' to start using your Zoho account.
If you face any further issues or queries, you can contact Zoho Support.