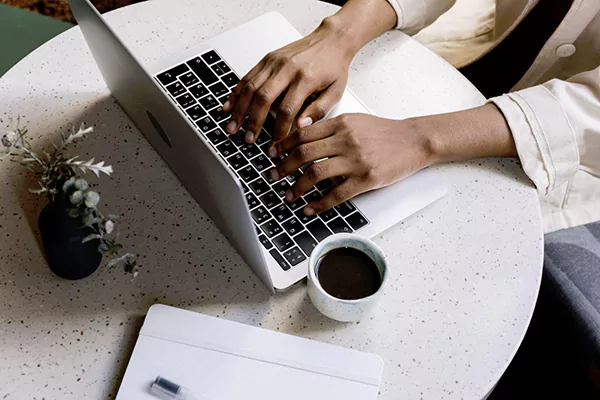 Plenty of people are in a perpetual state of wondering whether now is the right time to start expanding their skills or even switching careers.
The practical realities of doing this through a return to education or training used to be an insurmountable obstacle for people who were already working full-time positions.
But thanks to the power of online learning, such concerns are either minimized or removed entirely.
In turn, this has led to a growing recognition of the tangible benefits that e-courses offer, especially when it comes to complementing and enhancing your career.
Here are just some of the compelling ways in which distance education can significantly align with achieving your professional aspirations.
Boost Your Resume with Relevant Courses
In a competitive job market, you need a strong resume to capitalize on the opportunities that are out there.
Online courses can be a very effective way to enhance your professional profile.
From leadership skills to practical knowledge in your field, online courses offer an array of subjects that are available to explore outside the traditional classroom setup.
Taking these classes means you're showcasing not only new competencies but also your dedication to lifelong learning and growth, which is something employers highly value.
It magnifies your career prospects, too, as recruiters are always on the lookout for candidates who demonstrate drive and initiative in their own development.
They do this via social media as much as traditional methods, so don't be shy about sharing your training story on your feeds.
DID YOU KNOW?
According to research, more than 70% of the students in universities agree that online classes are better than traditional learning.
Flexible Learning for Busy Schedules
Enrolling in an online program has a significant advantage in the form of innate flexibility.
Unlike traditional classroom environments that dictate when and where you must learn, e-learning allows you to tailor education around your lifestyle, not the other way around.
Whether it's before work early in the morning or late at night after dinner, students can access course materials and assignments any time of the day.
This gives working professionals the freedom to balance personal commitments and their existing professional obligations while still working towards their next career move.
Better yet, being able to study remotely lets you use the time available more efficiently.
Learning while commuting is a good example, as is being able to expand your skills while slouched on the couch.
For example, if you're looking for the essential CPA review courses to pass the CPA exam and become a certified public accountant, the best options feature video lectures you can watch at leisure.
Eroding the rigidity of traditional education and training in this way is truly a huge win for ambitious yet time-poor people from all backgrounds.
Acquire New Skills at Your Own Pace
One brilliant aspect of distance learning is its adaptability to your unique pace and level of understanding.
Traditional classrooms may impose a one-size-fits-all system, leaving some students struggling while others are bored with the slow progress.
However, online courses allow individualized engagement with the content on hand, enabling you to re-watch that tricky lesson or proceed faster through more familiar areas.
This self-paced approach reduces stress significantly and enhances the absorption of knowledge considerably, leading to optimal personal performance.
Moreover, studying online encourages independence and self-discipline in pursuing your professional development objectives and opens doors for innovative experimentation without any risk or fear attached.
Stand Out with Unique Qualifications
Professional growth involves a combination of gaining experience, climbing the corporate ladder, and expanding your knowledge and expertise.
Investing in online courses is a smart way to achieve this.
These learning platforms offer a wide range of specializations beyond what you may find at traditional institutions.
Whether you're fascinated by artificial intelligence or want to gain skills in digital marketing strategies, e-learning helps customize your education for niche interests.
Completing unique qualifications beyond common degrees makes your profile stand out among potential candidates in job applications and interviews, especially for modern jobs focused on digital services.
Employers appreciate applicants who bring something extra to their company, which is why initiatives like upskilling and outsourcing are so popular today.
When one person learns something new, everyone benefits.
Networking Opportunities Through Online Education
You might not realize it at first, but web courses provide networking opportunities in much the same way as their in-person equivalents.
Despite being physically distant, e-learning platforms foster community and engagement through discussion forums, group projects, and peer reviews.
You can connect with like-minded individuals across the globe who share your academic interests or career aspirations.
These connections could evolve into collaborations on future projects or offer insights from different perspectives in your field of study or work.
The relationships you cultivate here might even be helpful when job hunting, as we all know that sometimes it's not solely about what you know, but also who you know.
Save Money While Advancing Your Career
Cost is often a significant barrier that prevents many from pursuing further education. However, online courses provide an affordable pathway to enhance your career while saving both time and money.
If it is the costs of textbooks, commuting, or accommodation in expensive city campuses, with digital learning, these expenses are pretty much eliminated.
Even the tuition fees for many online courses tend to be lower compared to traditional colleges or universities.
Moreover, financial flexibility also comes in the form of different payment options, such as installments or discounts for upfront payments, which isn't a common sight in typical training setups.
This means you can manage your budget more effectively and also bolster your professional credentials without breaking the bank.
Subtitle: This graph shows the overall growth of the global online education market from 2020-2024.
Stay Current in a Fast-Paced Industry
In ever-evolving fields like technology and healthcare, staying on top of emerging trends and innovations can give you a competitive edge.
Online courses are capable of catching you up with industry breakthroughs without impinging on your career as it stands right now.
Many providers and experts offer webinars, workshops, and classes to inform learners about the latest updates and changes.
Acquiring this cutting-edge knowledge keeps you relevant within your profession and promotes vibrant discussions during team meetings or job interviews, where awareness of current developments is crucial.
Final Thoughts
If you've been holding back on taking your career to the next level, internet courses should give you the push needed to get out there and turn long-held dreams into a reality.
You just need to be brave enough to take the first step.
---