What is the first thing you grab as soon as you open your eyes in the morning? Right, your mobile phone. You switch off the alarm clock, check for notifications and messages on your social media and email, and run through the newsfeed for the latest events. Only then can you start your daily routine, but even being busy with other errands you don't let the gadget out of your hands for long. What is the last thing you touch before going to bed? The smartphone, again, is as likely as not.
In our digitally-driven world, people utilize their mobile devices not only as communication media but also for work, education, shopping, entertainment, etc. All these activities are made possible through mobile apps, utilizing the lion's share of time we spend on our smartphones.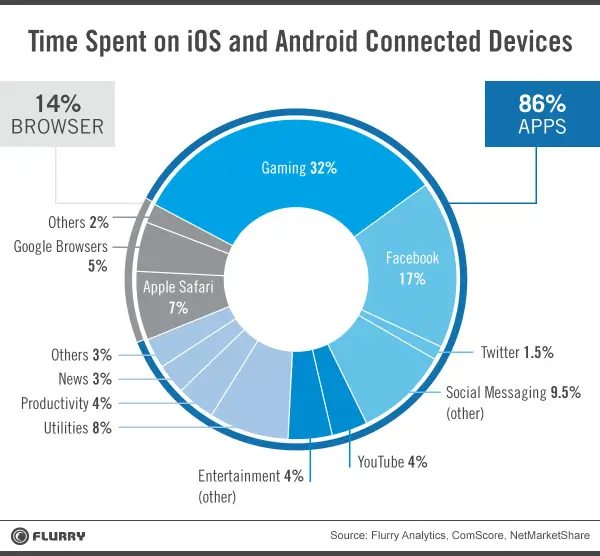 Given such impressive statistics, it is no wonder that IT companies providing custom application development services go to all lengths to make their products as user-friendly as possible.
What is a User-Friendly App?
Very often, the concept of a user-friendly app is confined to the appropriate UI/UX design of the app. While being generally correct, this is only partially true.
The user experience (UX) the app furnishes boils down to the ability of the application to satisfy needs and live up to the expectations of people who interact with the gadget. This notion embraces four aspects:
Value, or how the product benefits the user.
The operation, or how well the product functions.
Usability, or how easy it is to use the product.
General impression, or how pleasant it is to use the product.
The convenience of a user interface (UI) app means that the target audience can reasonably quickly figure out how to use the product.
However important the user-friendly UI/UX of the app might be, the very philosophy of use-friendliness is a broader notion. It covers the entire scope of characteristics that make the solution simple, easy to use, bug-free, safe, and reliable in operation. How can you ensure your app is like that?
Top Recommendations for a User-Friendly Application
Having dozens of first-rate apps in our portfolio, we at Sigma Software are well aware of UX best practices that can turn your product into a user-friendly solution.
Tip 1. Know Your User
Before embarking on the development endeavor, you must form a clear vision of the user audience your app is meant for and the value it can bring to them. So start by discovering the demographics, location, shopping preferences, professional concerns, and other features of users that are relevant to the nature of your app. You should envision when, where, and how they will interact with it. Then, come to grips with how the app should benefit them. Should it save their time, reduce expenditures, or make their life easier and more comfortable? Once you have all pieces of the puzzle in place, you will have a more precise idea of how your app should look and work.
Tip 2. Go for Intuitive User Interface
Intuitive app user interface design is all about foolproof navigation. People should find your app easy to understand and operate. It happens when elements and features are linked in a natural way, and the user should expect what will come next and what they should do without any heavy-duty training. When the user journey across the app is seamless, and the return to the home screen is enabled in multiple ways, you may say that you have nailed it.
Tip 3. UI/UX Design of the App Reigns Supreme
Very often, a UI/UX specialist is one person. Yet, being closely related, UI and UX actually have different purposes.
UX designers are to make sure the information architecture is clearly organized and labeled. All features users need most should be easily accessible from any screen with only elementary navigation. In a word, the app should feel very familiar to any person who uses it for the first time.
UI designers are to take thought for the uncluttered layout, icons, fonts, buttons, animations, color, brightness, contrast, spacing, and other graphic elements and visual characteristics that implement the UX best practices. Besides, all components of the app's user interface should be consistent across the entire solution and reflect the brand's identity.
Tip 4. Prioritize Security
If users don't feel safe while interacting with the app, their experience can hardly be called a friendly one. With the growing number of cybercrimes, people want to be sure that their personal and financial data isn't compromised when they download an app on their mobile devices.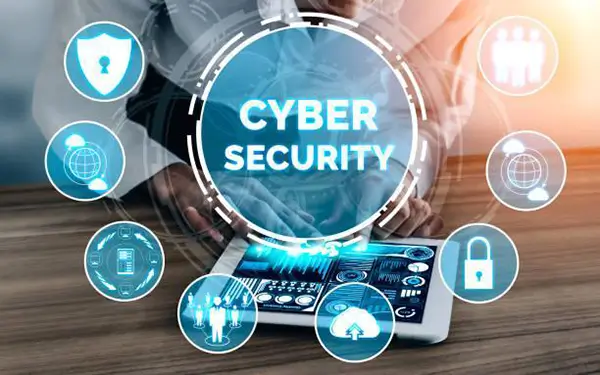 Yet, 43% of app developers neglect the security of their products in favor of a shorter time to market. Don't repeat their mistake and implement the best security practices that guarantee the inviolability of user data, especially if you are building a fintech app.
Monitor APIs, server connections, third-party tools, open-source software, and other assets your app relies on and gauge their vulnerability.
Remove, replace, or update elements that aren't penetration-proof.
Forestall possible attacks by reinforcing weak points in your app's ecosystem.
Introduce high-end measures (encryption, double authentication, social media logins, privileges) to guarantee strong protection of client data.
Tip 5. Leverage State-of-the-Art Development Technologies
The quick pace of technological progress urges IT companies to keep abreast of the latest advents in the realm with the two-fold purpose: not to lag behind the rivals in the cut-throat competition and live up to the customers' expectations. That is why an innovation-powered app should make use of cloud technologies, artificial intelligence, machine learning, Big Data, blockchain, and other breakthrough technologies.
However, you should be careful not to turn the utilization of cutting-edge technologies into an end in itself and crowd the app with useless and complicated features. After all, the functionality and simplicity of the app are the major objectives you should aim for.
Tip 6. Exploit Integration to the Utmost
Re-inventing the wheel when you can utilize the existing one is hardly a wise option. That is why if there is a payment system, a file-sharing system, or a chatbot that many people already use and are familiar with, you should integrate it into your app.
By doing this, you will kill four birds with one stone. First of all, you will cater to the tastes of customers who are used to some software and know how to handle it. Second of all, you will reinforce your product with a totally functional component whose high-profile performance has been tested by millions of users. Third of all, you will have less work to do than custom development of such systems would require. Fourth of all, by utilizing the ready-made building blocks, you will be able to accomplish the project in a much shorter time.
Tip 7. Be Careful with Push Notifications
They have a checkered reputation among customers and entrepreneurs. On the one hand, they are an extremely useful tool that timely reminds people of the things they should do and increases the retention rate by 190%. On the other hand, it is easy to be carried away with the desire to exploit them to the fullest extent and overdo it, which will result in annoyed users and a high app abandonment index. What is, then, the best way to leverage push notifications?
Timing is crucial. Users should get notifications at the exact time they need a reminder.
Send a notification when you can't do without it. For instance, Uber-like apps should inform the passenger that the ride has arrived and avoid other irritating messages.
Put customers in control. They should always have a choice of which notifications they want to receive or even switch them off completely.
Conclusion
Creating a user-friendly app isn't rocket science, but you should mind some fine points to develop one. To get the best possible result, it is better to engage a team of seasoned mavens who will do it for you. The specialists of Sigma Software have the necessary skills and experience to build a first-rate app that will impress you with smooth performance, and superb UX/UI design.
---