Your Facebook profile might be quite private, and you might not want simply any random stranger to view your postings on a daily basis, even if you make them public. Thus, keeping an eye on your follower count helps.
Despite the fact that you may have lots of Facebook friends, your actual admirers are your followers. You might want to know how to see who follows you on Facebook if you're as interested in expanding your friends' network as you are in gaining more followers.
You may view the list of individuals who follow you on Facebook. These folks aren't necessarily your friends, but they have chosen to follow your posts on their news feeds. We'll demonstrate how to see who is following you on Facebook on both your desktop and mobile devices.
Let's Go!
A Brief About Facebook Followers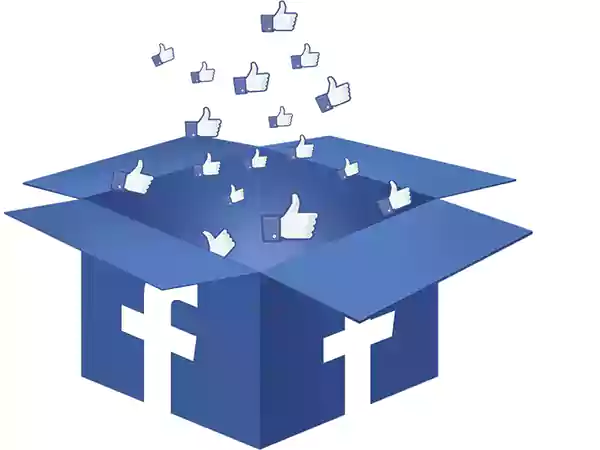 On Facebook, a person automatically follows you after you become friends. Additionally, if someone sends a friend request to you on Facebook and you don't accept, decline, or reject their request, they will automatically follow you. You can block someone on Facebook if you don't want them to follow you.
You have the option to allow people to follow you in addition to your friends or potential friends. Let's see how to find out who follows you on Facebook and change your privacy settings to enable public followers.
How to See Who is Following You on Facebook on Desktop?
On Facebook's web interface, you can view your Facebook followers, but you are unable to view the number of those who are following you. Here's what to do if you're using Facebook's browser version and want to know who is following you on Facebook.
To begin, use your web browser to log into Facebook and then complete the following steps:
Clicking your name in the sidebar after logging in will bring up your profile.
Click Friends under the Profile menu.
Select More from the dropdown menu next to the Friends section.
Select Followers from the list to see all of your Facebook followers.
Read More: Does Facebook Notify Screenshots? Here's Everything You Need To Know
How to See Who is Following You on Facebook on iPhone?
Use the steps below to use the iOS app to locate your own Facebook profile's followers:
Open the iOS version of the Facebook app and check that you are signed in.
By tapping your icon up top, you may access your profile.
Press "Edit Public details" under "Details".
Tap the "Edit Your About Info" link.
Find your followers' list by scrolling down.
To view a complete list of the accounts that follow you, click "See All".
How to See Who is Following You on Facebook on Android?
The Android app also lets you view a list of your Facebook followers. Follow these procedures to find out how to see who is following you on Facebook on Android:
To access your page, tap the symbol for your profile.
In your Details area, look for the "Edit Public Details" option.
Locate the "Edit Your About Info" button.
Scroll down to the "Followers" area to see if you have any followers who are public.
To view the complete list and learn how many people are following your Facebook account, tap "See All".
How to See Who Follows Your Facebook Business Page?
You may want to check who "follows" your Facebook Pages, which is different from the individuals who "like" them, in addition to viewing who "follows" your personal profile on the social media site.
Without liking a page, Facebook users can opt to "follow" it. Unless the user chooses to turn it off when they select "like" that action also automatically activates "follow". Additionally, visitors to the page can also follow specific Facebook Shows.
Log into Facebook and select Pages.
Navigate to the Facebook page you just made.
You can scroll to see the part that displays statistics, likes, and post reach. You may see your following count beneath the number of likes.
Open your page and select Settings from the menu in the top-right corner to see who is following you.
Choose People and Other Pages from the menu on the left panel. You may examine information on the followers of your page as well as the individuals who liked it here.
Why Can't I See Who is Following Me on Facebook?
It's possible that your mobile app is out-of-date if you've tried to access your Facebook followers on the app but are unable to do so. Always update it through the Play Store or App Store.
Also, if you don't have any Facebook followers, you won't have the chance to check them. Because there are none, even after you've followed the above instructions, you won't be able to view your followers.
As you probably don't have any followers yet, you might not even see this option if your Facebook account is fresh.
Another explanation might be that your account's current privacy settings prevent people from following you on Facebook; we'll explain how to adjust this below.
How to Change Follower Settings on Facebook?
Your prospects of gaining additional Facebook followers may be limited if you've blocked the Public from following you. This is due to the fact that, if you have this setting enabled, Facebook will not allow anyone who is not on your friends list to follow you.
To allow everyone to follow you instead of simply your friends, you can set your follow option to "Public".
On a desktop, carry out the following steps to change privacy settings:
Check out your profile.
In the menu bar's very top right corner, select the round Account dropdown symbol.
Select Settings & Privacy from the list.
Choose Settings and click Privacy in the Settings menu's sidebar.
From the sidebar, select Public Posts.
Click the Friends menu by glancing to the right of the "Who Can Follow Me option".
Choose Public if you want people who don't have Facebook friends to be able to follow you.
On the Facebook mobile app, modify your followers' preferences as follows:
To access your profile, open the Facebook mobile app and tap the photo symbol in the top-left corner.
To the right of Edit Profile, click the three horizontal dots (below your name).
Choosing Follow Settings.
Select Public under Who Can Follow Me.
It's important to keep track of your followers and know how to find out who is following you on FB if you use Facebook to advertise your brand or business.
It's a great technique to monitor your following trends and control how others perceive you. In light of this, make sure your Facebook privacy settings are accurate so that only the people you want may see your postings.
Frequently Asked Questions (FAQs)
Ans: It's important to be aware of who might be viewing your profile outside of your immediate friend circle, whether you use Facebook for personal, business, or a combination of the two purposes. If your profile is public rather than private, users can secretly "follow" you instead of issuing a friend request, which will cause your posts to display in their News Feed without your knowledge.
In other words, it's possible that some people are viewing your public updates more frequently than you realize.
Ans: On Facebook, your friends are instantly converted to followers. The simplest way to ensure a follower you don't want can't see your activity is to block them. To do this, visit their profile, choose More from the menu, and then select Block.
Ans: Your profile page allows you to view the accounts and users you follow. To access a list, go to Friends > Following.
Read More: