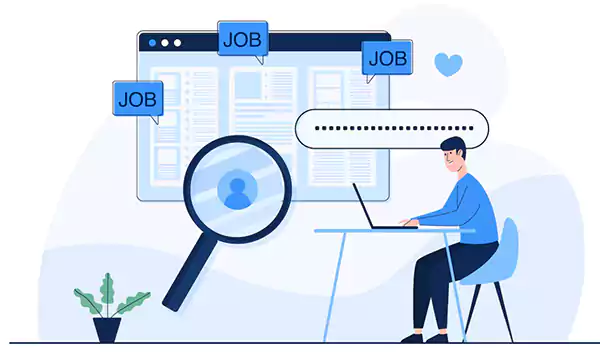 A job board website is a website that allows employers to post jobs and job seekers to post their resumes.
Job boards are not limited to just employment, as they can also be used for internships, freelance positions, part-time work, etc.
Indeed is the largest online job site in the world, with over 200 million unique visitors per month and over 5 million jobs posted daily. The company has a database of over 10 billion public records to help people find jobs based on location, experience, salary requirements, and more.
This article will show you how to create a job board website for it to be successful.
Benefits of a Job Board Website and Why Do You Need to Create One?
Job boards are an excellent resource for both employers and job seekers. They offer a vast range of opportunities to find the perfect match for one's needs.
Job boards provide many benefits to both job seekers and employers.
For job seekers, they provide access to a wide variety of jobs that can be matched with their skill sets, experience, and interests.
For employers, they have access to a wide range of candidates who are qualified and interested in the position.
Job boards also allow companies to post their jobs at no cost, saving them money on hiring managers, recruiting firms, or other recruitment methods that can be costly.
There are many reasons why you need to create a job board website. One reason is that it helps the company reach its target market and find qualified candidates. Another reason is that it saves time, money, and effort on the part of the company because they don't have to advertise their jobs in other places.
To be successful with a job board website, you need to focus on three things:
Targeting your audience
Optimizing your site for search engines
Creating an engaging user experience
Also Read: The Role of Website Design In An Integrated Digital Marketing Strategy
What are the Best Ways to Build a Job Board Website?
There are a number of ways to build your job board website. You can use a website builder, or custom software development, or you can do it yourself with WordPress.
Website builders offer a quick and easy way to get your job board up and running. They are perfect for small businesses that don't have the time or resources to build their site from scratch. They also offer pre-built templates with optimized designs for mobile viewing, so you don't have to worry about technical details.
On the other hand, custom software development is the way to go if you want more control over your site. You will be able to customize every detail of your site and make it as professional as possible without any design or functionality limitations. You can hire a company like Sloboda Studio, which is among the top custom software development service providers. They have over 12 years of experience with tons of projects.
If you're not confident in your coding skills, then WordPress is a great option for building your website because it's easy enough for beginners but still powerful enough for professionals who need more advanced features.
How to Create a Job Board Website in 5 Steps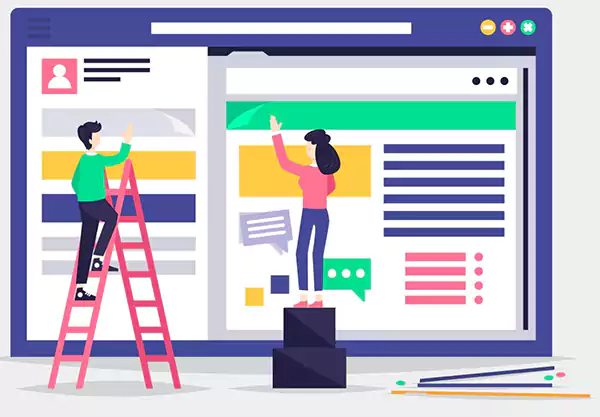 Here are five easy steps on how you can create your job board website:
Idea Generation
The idea generation phase is the most critical phase of the website development process. It's a time-consuming process that requires creativity, passion and hard work. Job boards often look for ideas to differentiate themselves from their competitors, so they need to be creative in generating new ideas to help them stand out.
Screening
Idea Screening is an important step in the website development process. It is a process where the developers and designers explore different ideas that are relevant to their clients. Some of these ideas can be discarded, while others can be developed further.
The purpose of idea screening is to narrow down the number of possible designs for a website and to find out which ones are most suitable for the client's needs. It also helps in saving time by eliminating some designs from consideration before they go through more costly processes like wireframing or prototyping.
Idea Evaluation
Here, the ideas that have been screened are now carefully evaluated to ensure that they will end up being profitable for the business. A good idea may sound compelling, and be well formulated. But whether the idea turns out to be successful is often only revealed after an evaluation of all ideas in the innovation process, in which different criteria are incorporated.
Development
Once all of the requirements have been gathered, it is time to start designing the site. This stage includes wireframing, prototyping, and user testing with real users to make sure that it meets their needs.
Now, the developers will use the final version of the prototype to start coding the job board website. It can be built from scratch or using an existing template that can be customized for your needs.
Commercialization
In the commercialization stage, the job board website is live and is being maintained by a team of programmers. It may be live, but no one knows about the website. So, you need to advertise and optimize the website for search engines. Once you start gaining traffic, it is time to find the best business model that will help you generate profits.
What are the Common Features that Make Up a Great Job Board?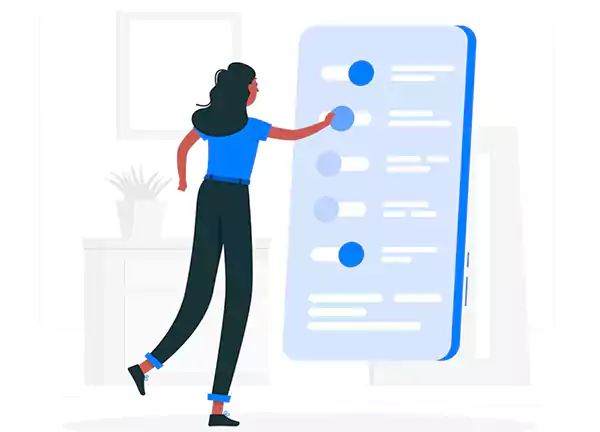 Some job boards are niche-focused, while others are more general in scope. The following five features are commonly found on the best job boards:
Search by keyword, location, or company name
Filter jobs by type
Sort results by date posted or relevance
Apply for jobs with just one click
Get email notifications when new jobs are posted that match your search criteria
Wrapping it Up
There are many ways to build your job board website, and it all depends on what you want to do with it. You can use services like WordPress or SquareSpace to develop your site or hire an outsourcing company to design and build the site for you.
---