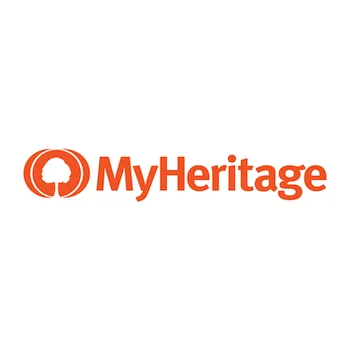 Have you ever wanted to explore your roots and discover your own personal family history? We are all a little curious about our history, where we come from, and what exciting people may be linked to our family trees.
Well, MyHeritage is here to help you do all of that and more! Building your own manually can take some time, so it's a good idea to let it assist you in your discovery journey.
Get started on building your own, discovering your DNA history, and gaining access to some great offers with a coupon code. So without further ado, let the discovering begin.
What Is My Heritage?
MyHeritage is a leading online genealogy platform that allows users to explore their family history, find new relatives, and discover their unique DNA. The company was founded in 2003 and has over 19.5 billion historical records in its database. Its key features include their Family Tree Builder software and remarkable DNA tests.
It allows millions of users to learn about their past and discover a new future. There are over 54 million of them on this platform and 7.4 million individuals in their DNA database system–who knows what MyHeritage could help you discover?
How Do I Build a MyHeritage Family Tree?
It's time for the fun part! MyHeritage has a fantastic piece of software to make this process seamless and stress-free for you. It's called the Family Tree Builder.
Create an account and start the builder process today. Let's take you through the step-by-step process to discover and build your family tree.
Step 1: Set up an Account
Head over to the MyHeritage website and sign up for an account using your email address or a Google account. The platform offers a 14-day free trial for new users, and thereafter, it costs $168 for the first year of your subscription.
Unlock all DNA features with MyHeritagecoupon code and save money on your subscription when signing up.
Step 2: Download the Software
As soon as you've got your account set up, you're ready to get started. The Family Tree Builder is available to download for free on the website.
Hit 'Download now' to get started. Once the software is downloaded, double-click the file and press 'Run'—you will be notified when installation is complete.
When the program opens, you'll have to log in to your account. Once you're logged in, you'll be taken to a home screen where the family tree building can commence.
Step 3: Add Your and Your Parents' Details
If you are starting from scratch, Family Tree Builder will prompt you to add your and your parents' details, including names, dates of birth, etc.
This builds the foundations for you to start expanding. The software will also give you the option to insert pictures of family members to truly personalize yours.
If you already have an external digital family tree, it also gives you the option to directly import the data through GEDCOM.
Step 4: Add the Branches
Congratulations, you just started your foundation! Now it's time to add some branches. Start adding siblings, grandparents, aunts, uncles, cousins, etc. Add every family member you have details for, and watch your tree grow.
Once you've got everyone inputted, head to the next section to see how you can discover even more relatives in your family history.
The MyHeritage software offers some benefits to maximize your user experience:
Working Offline: The software allows you to work on your family tree offline. If you're on the go or somewhere without wifi, you can continue to add to your tree.
Unlimited Tree Size: You can add an unlimited amount of family members at no extra cost! The website version only allows for up to 250 free members.
Alternatively, you can use the feature directly on the website, but the options are more limited.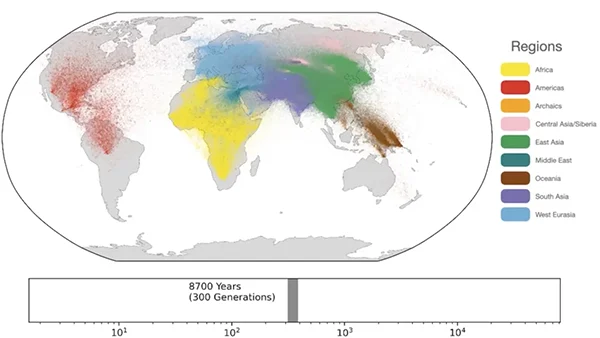 According to a study, DNA reveals the biggest-ever human family tree, dating back 100,000 years.
How Do I Discover More About My Family History?
So, you've built your family tree as far back as you know, but how do you learn more about your family history? MyHeritage allows users who have already built their tree to use a feature called Smart Match. The system compares to others in the system and will notify you if they find any overlaps.
It has various testimonies of users finding long-lost siblings, birth parents, and even family members they had no idea existed. It's exciting, interesting, and sometimes mindblowing to learn all about your family's history.
Alternatively, with 19.5 billion historical records, you can search your family name and see if you can find any matches to your own records.
What Other Services Does MyHeritage Offer?
Once you've produced your family tree, you may wonder what other products and services MyHeritage offers. There's so much more to this platform for you to explore.
Photo Enhancing and Colorizing
This platform has features where you can improve the quality of old images. A lot of us have old family photo albums, but perhaps you're interested to see how they'd look colored. Or maybe you'd like the quality of them to be increased. Upload these images to the website and let them bring these images back to life.
Photo Animation
This incredible feature allows you to upload still images of family members, and, using AI, the software develops a moving image of them. This is particularly brilliant for family members who are no longer with you—you can bring their image to life again.
Hire a Researcher
Maybe you'd like to learn more about your family history, but you don't have the time or capabilities to do the research.
Well, MyHeritage has the perfect solution for you. Professional genealogists are available to hire as researchers. Put your family history in their hands and let them do all the discovering for you.
DNA Tests
Have you ever been curious about your ancestry? Or perhaps you're curious if you have any long-lost relatives? MyHeritage also offers an at-home DNA test kit where you can discover your ethnic origins and perhaps even find new family members!
Their database explores over 2,000 regions, so you can find out where your ancestors are from. In some cases, users have discovered new relatives through the DNA testing database.
Safeguarding and Privacy
Be assured that your information and data are safe with MyHeritage. Any personal information on living persons in your family tree is hidden, and you are in complete control of all privacy settings.
If you submit a DNA test, they guarantee that only you will have access to it, and you can choose if you want your DNA to be available for other users to potentially match. Your DNA is your own, and you should be in control of it.
Conclusion
So, are you ready to explore your family history and build a family tree with MyHeritage? Download the Family Tree Builder and delve into countless records and data–who knows what you could discover?
Join the 5.6 billion users already using the platform and discover your family history today – all in one place!
---