Even though being stalked on a photo editing app isn't something we get to hear about every day, it continues to happen anyway.
When it comes to stalking, let's be honest—we've been there at least once.
And the one that has recently raised ears is one of the best photo editing apps for iPhone & Android – VSCO.
As many users are wondering, 'Does VSCO show who viewed your profile?', it has left the privacy of many users as a big question mark on the platform.
So, to end this frenzy, we will answer if there is any such thing as a VSCO profile viewer and figure out about VSCO view.
Can You See Who Views Your VSCO?
To be very precise, there is no possible way to see who views your VSCO profile. Yes, you read that right.
Since no option in the Settings of VSCO allows you to see any profile viewers, it is pretty apparent that nobody will know if you view their profile on VSCO.
In case you are wondering why that might be the case, VSCO won't let a major privacy violation like this get in the way of its successful journey in the social media world.
The day VSCO starts to reveal users' profile view history will most likely be the end of it. And that's because images are a very sensitive and private form of media that one trusts any platform with. So, if that were to be put at risk, no app would ever get any users on its platform.
But if we have to look at the brighter side, even if there was an option to check profile views like the paid feature on most of the platforms, one may get to know their audience. This way, they can follow each other and engage with each other as well.
In case you want someone to not view your VSCO, there is a workaround that may put you at ease and get rid of them!
How to Know if Someone Views Your VSCO?
Behold the confusion because now you may stop thinking, can people see when you view their VSCO? And that's because they can't.
So, in case you were checking out someone's profile or think someone's looking at yours, it's a green flag for both sides. While stalking isn't the best act or most appreciated behavior, it can lead to confusion.
In case you want to stop someone from viewing your VSCO, here's what you can do to maintain your privacy from them:
Go to the User's Profile > Vertical Ellipsis icon > Block.
Now, if you're wondering why you have to particularly block users in order to protect your privacy on the platform, that's because VSCO doesn't allow a private profile or account feature to its users as of now.
Different Ways to See Who Views Your VSCO
While there are no official methods to see the profile views, you can stop wondering, 'Does VSCO tell you who viewed your profile?.'
However, there are two ways we've listed below that may help you find out the answer to can you see who visits your VSCO.
Keep a check on your notifications, and if you get the ones from the same user repetitively, be it for likes, comments, or other interactions, it means they might be a regular visitor.
You can go through your followers' list on your VSCO profile since it includes your biggest admirers. From the Menu icon, click on People > Followers.
Once you try any of these two, you may get an idea of who's a frequent visitor and see who viewed your VSCO profile.
How Does VSCO Work?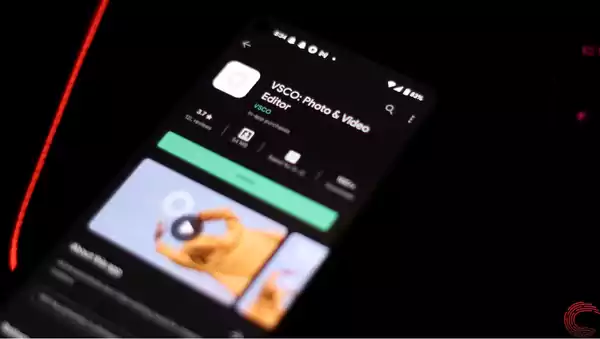 For those of you who don't know much about VSCO, it is a popular photography application, especially among the younger generation. One can use it for editing, sharing, and exploring new pictures. You can also count its use as one of the tips for an Instagram strategy for businesses since it is popular after all.
While it offers free access to all, there is also a paid premium version for those who want to benefit from the extra features it has made available. You can get started with the VSCO app once you sign up for an account and you can effortlessly enjoy uploading and enhancing your images with the community there!
FAQ
How can I make my VSCO private?

Whether you're using the VSCO app or the website version, there is no option for creating a private account on the platform currently.
Is VSCO different from Instagram?

Yes, the difference between the two is black and white. While they both have the photo-sharing feature in common, they stand in different spheres.
What are the ways to find people on VSCO?

All you've got to do is allow access to your contacts and press on the + icon given at the top right of the VSCO app, and you're good to go.
How much does the VSCO subscription cost?

Apart from its free version, VSCO offers two paid plans – PLUS $29.99/year and PRO $59.99/year.