In today's time, security has become a necessity, as there is a constant doubt in the back of our mind about whether we are being spied on.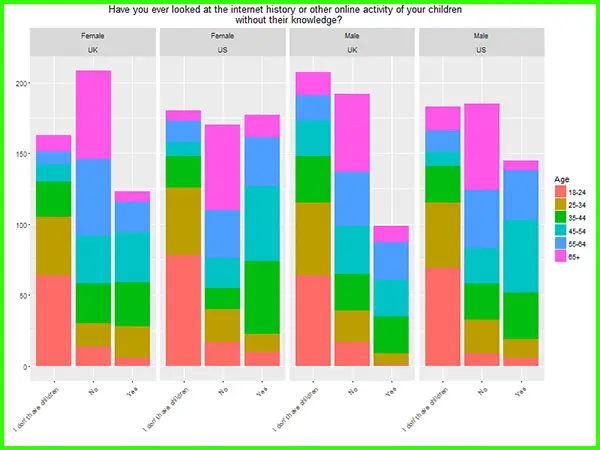 And it is safe to say that having the suspicions is not wrong! As show in the bar graph above, half of the people are not aware about being spied on by their own partners!
So if you are also troubled by such thoughts and looking for good spyware apps to protect your data and privacy, read on. In this article, we will be discussing what exactly spyware apps are and why should one use them. Not only that, we will also be sharing a list of top 10 spyware apps along with their information, so you don't have a hard time looking for them all over the internet. Now let's get started without any further wait!
What are Spyware Apps?
In the age of one of the finest technology, where more preciseness continues to emerge, so have the crimes related with IT that breach many rules in technology. Mobile Spy Apps or Spyware Apps are smartphone surveillance software. These types of apps help you to track incoming and outgoing phone calls, SMS, and locations. These apps are hidden and undetectable to the end-user. This software also tracks GPS locations, browser activity, and messages from applications like WhatsApp, Facebook, Snapchat, etc.
The word spy alone screams scandal. In a time when illegal hacking and camera access have made many IT experts and big entrepreneurs apprehensive, it is quite normal to feel a little cynical about digital spying.
However, as with everything, the use of phone spying apps can be both ethical and unethical, depending on an individual's preferred use. 
Why Use Spyware Apps?
These days, it has become a necessity to look after your privacy of data. And so, many people tend to keep spyware apps in order to protect themselves from being spied on and other plethora of reasons. It is only natural with increasing incidents of spying and hacking that people have become aware of various IT crimes.
There are many legitimate reasons as to why one would want to spy on someone using the phone app. You can use these apps to track your stolen or lost phone, monitor your child's cell phone activity, or track incoming and outgoing SMS and phone calls.
Today, there is a vast variety of choices when it comes to choosing such apps. Hence, the thought of choosing the best phone spy apps for your device can be daunting. We are here to help you at ease in your decision-making process.
List of Spyware Apps
The following are some top and handpicked Spyware apps. You can go through their details and start with the trial if your requirements fit with the features of the respective app. They vary from different price ranges for basic and premium plans, features and functions and number or type of the devices, so make sure that you also confirm the plan before selecting any app.
MSpy: MSpy is one of the great apps for spying. What makes it stand out from others on the list is the fact that it is primarily used as a parental monitoring app. It is a feature-rich platform and is very helpful for the current time when hatred and negativity is present on some parts of the social media. It allows remotely controlling apps and programs on a planted device.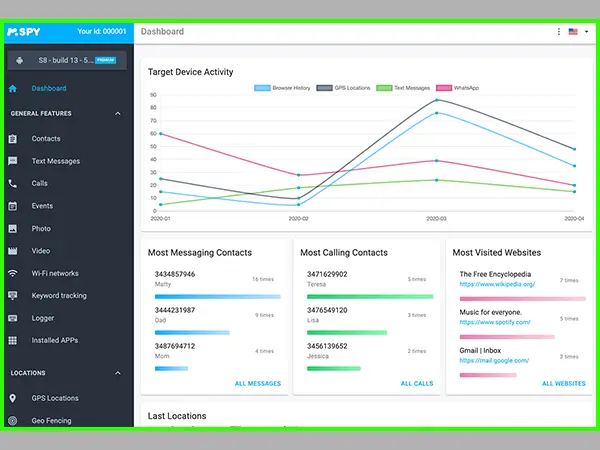 Features:
Cell Phone Monitoring
Location tracking
Multimedia File Monitoring
Online activity tracking like social media
Recovering deleted messages,
Remote blocking of websites/apps/contacts, etc.
It has a screen recorder.
uMobix: uMobix is the only spying app to grant full access to a person's Facebook or Instagram accounts. The users can enter anyone's Facebook and Instagram, click on any button there, which means managing accounts, adjusting settings, adding friends, or deleting followers. It is also one of the few spying apps to work well on both iOS and Android. It means you can install it without any hurdles on the way and monitor it with no bugs.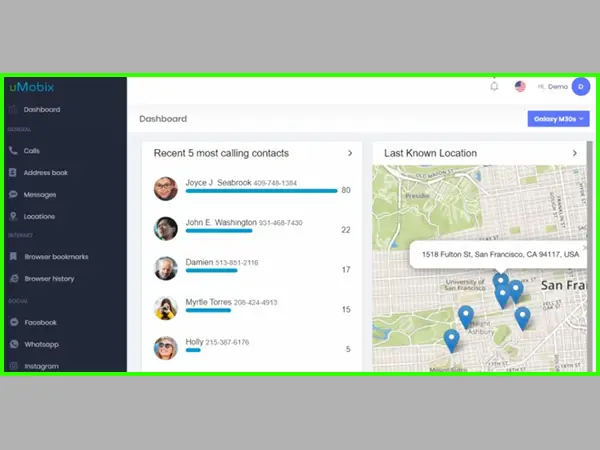 Features:
Online status indicator
Real-time reporting for Androids
Youtube monitoring
App activity tracking, etc.
CocoSpy: CocoSpy is a phone spying app that is easy to install and use. It is cross-compatible and can be installed within 5 minutes. It has a comprehensive dashboard and completely works in stealth mode. And hence, not allowing the phone user to be aware of its presence on the device. CocoSpy can be used to monitor almost everything and anything happening on the target device in real-time.
Features:
Geofence Alerts
Call Tracker
Social Media Spy
Track Browser History
Stealth Mode
XNSPY: XNSPY can be a great surveillance tool to keep tabs on your children as well as your employees. XNSPY is perhaps one of the most popular phone spying apps and in fact can be deemed as an industry leader when it comes to spyware apps.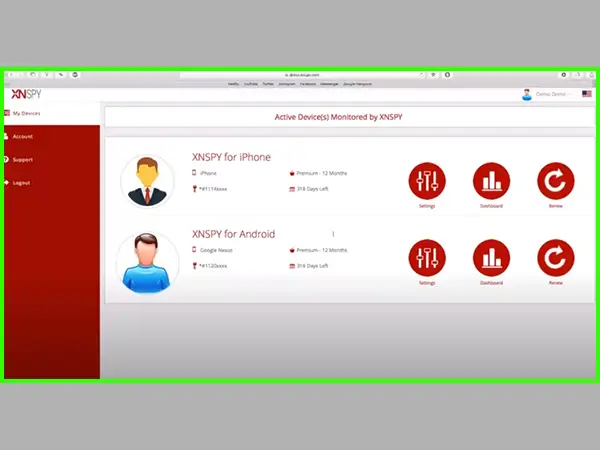 Features:
Monitor Phone Calls and Messages
Access Messenger Chats
Keylogger
Track GPS
Monitor Online Activities
HoverWatch: Hoverwatch is a hidden tracking application spy app with capabilities for recording location, SMS, call audio, WhatsApp, Facebook, etc. It lets you monitor internet activities. It becomes invisible to the user of the target Android device.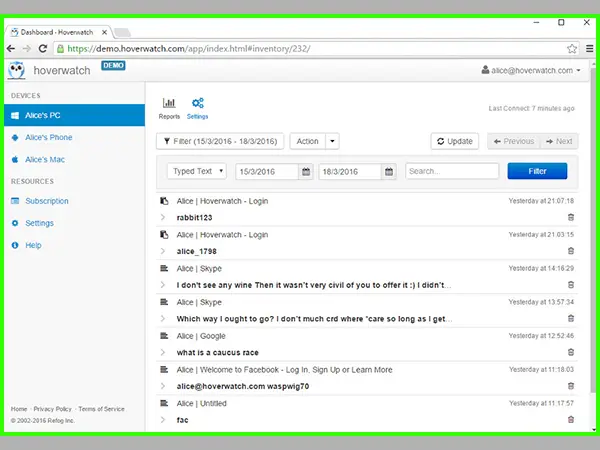 Features:
HoverWatch can record incoming and outgoing calls on the target device.
Android screenshots
It tracks Facebook messages, SMS, etc. and lets you view the phone's internet history.
Detecting SIM Card change
It has tools such as WhatsApp Spy, Snapchat Spy, Viber spy, etc.
Tracking phone location, to-do list, calls, etc.
iKeyMonitor: iKeyMonitor is a spy app designed for both Android and iOS devices. It lets parents track their child's mobile and other devices like iPad's activity that includes call monitoring, message reading, and location tracking.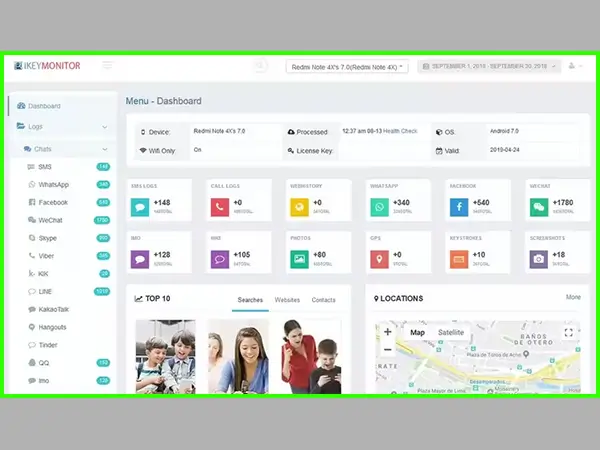 Features:
The app is undetectable.
Allows remote access.
Very easy to install with very little or no technical knowledge at all.
FlexiSPY: Another very popular phone spy app is FlexiSPY that is frequently being counted amongst the best applications of its nature. Its list of features further aims in making a base of its legacy as one of the best apps in circulation to monitor a device remotely.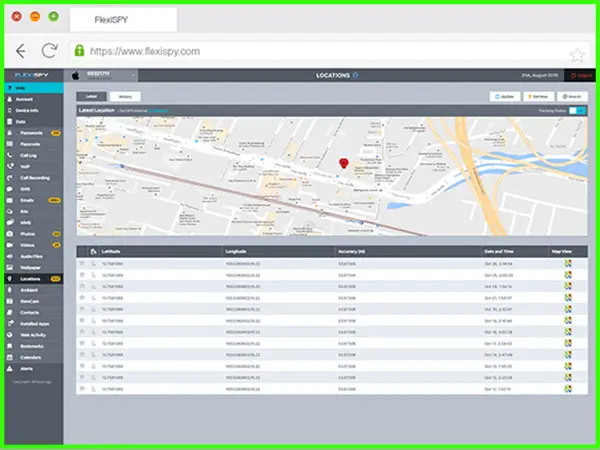 Features of FlexiSPY:
Call monitoring and recording
Social Media monitoring and recording
Environment Recording
Geo-Fencing
eyeZy: eyeZy is an easy-to-use phone monitoring app that facilitates parental control on all phones, irrespective of what device you are using. It allows you to monitor your targeted phone without the use of the device noticing. The app allows you to spy on everything from text to browser history and all activities performed on your target device.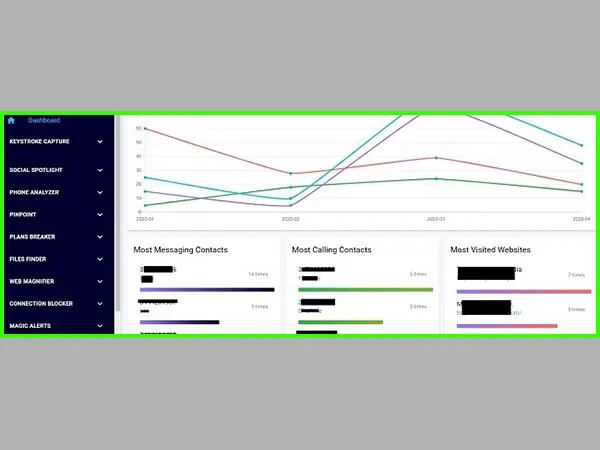 Features of eyeZy
Track every keystroke registered on a targeted device.
Monitor text and social media activity. Even unearth deleted texts.
Wi-Fi Network Analysis and Geo-Location Tracker.
Find the multimedia files saved on the target device and view them remotely.
See and block websites visited by users of your targeted device.
Spyera: Spyera offers remarkable spying features that perform impeccably well. And apart from that, most importantly, it is an award-winning app that enables spying for both PCs and smartphones. Its features that it is best known for are as follows: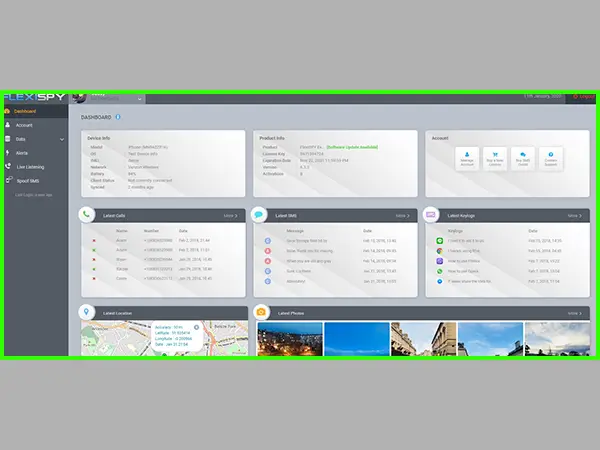 Features of Spyera:
Cellphone and Computer Monitoring
Track online activity in real-time.
Location tracking
10-day money-back guarantee
PcTattletale: Being an employee and child monitoring application with functionalities for parents and employers to monitor, PcTattletale provides tools for the management of remote teams. Not only that, but it also stores recorded data on secure, online cloud along with AES encryption SSL techniques and technologies. Likewise, it can keep the recorded data for a year. You just have to install the pcTattletale on the workstation and there is no need to maintain any server or infrastructure.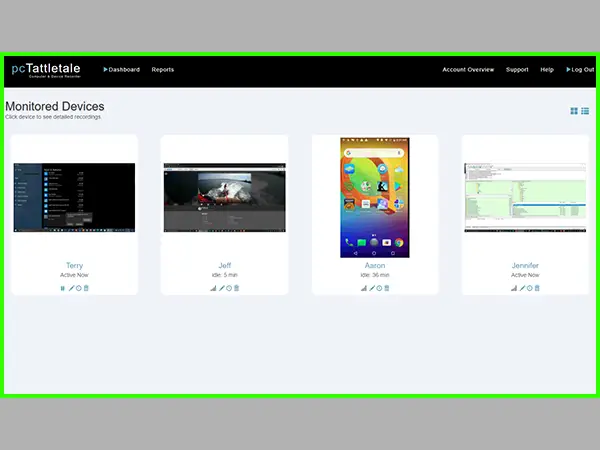 Features of PcTattletale:
pcTattletale has a powerful monitoring tool, Click-Count Chart, that you can scan to find out the most active times of the day or night.
Activity reports help you to understand your staff's workday.
It lets you know about the websites and app usage by your team.
Its child monitoring solution will let you monitor where they are going, their social media, and many more activities on the phone.
So these were the top 10 and most rated spyware tools. Now, let's do a comparison for all of them for a better understanding.
Comparison of Spyware Apps
| | | | | |
| --- | --- | --- | --- | --- |
| Name | Compatibility | Free Trial Link | Ratings | Fees (*t&c applied) |
| MSpy | Android, iOS | Link | 5/5 | $48.99/month |
| uMobix | Android OS 4+, iOS | Link | 4.9/5 | $29.99/month |
| CocoSpy | Android, iOS | Link | 4.7/5 | $39.99/month |
| XNSPY | Android OS 4+, iOS | Link | 4.3/5 | $4.99/month |
| HoverWatch | Android, iOS, macOS, Windows | None | 4.8/5 | $6.00/month |
| iKeyMonitor | Android, iOS | Link | 4.4/5 | $29.16/month |
| FlexiSPY | Android, iOS | Link | 4.6/5 | $29.95/month |
| eyeZy | Android, iOS | Link | 4.3/5 | $27.99/3 months |
| Spyera | Android, iOS, macOS, Windows | None | 4.5/5 | $49/month |
| PcTattletale | Android, Windows, Kindle | Link | 4.5/5 | $99/month |
Notes
The details provided in the above table are subject to change. We do not claim any of the information to be always the same and fully accurate.
And this was it! I hope that with the help of the information given in the article and apps discussed, you will be able to come to a final conclusion and make a decision.
FAQs
Ans: The act of spying on someone is a punishable offense that can land the culprit in jail for up to one to three years. Anyone who monitors the use via any form of electronic communication that results in a fear of violence, or interferes with the mental peace of such a person, commits the offense of stalking.
Ans: Yes, spy apps can be remotely installed on the targeted device without any physical contact with them. However, this feature varies from app to app.
Ans: Anyone who is having doubts or being suspicious about someone spying on their device can simply keep an eye on suspicious looking apps or notification that they get on their device. Another safe way is to install powerful antivirus software to detect and eliminate spyware, malware, or ad-ware of any kind from their device.