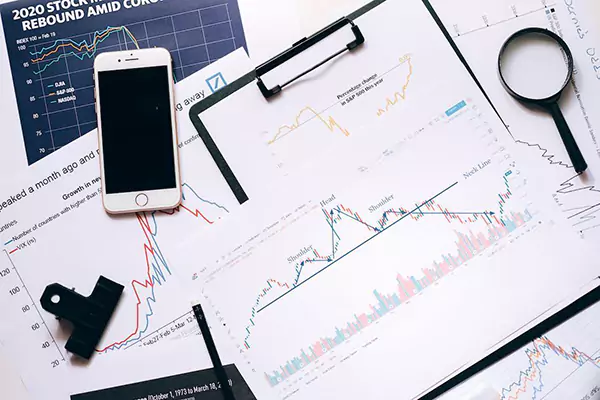 The simplest definition of Data Analytics is to assess tremendous data and identify various patterns to gain helpful insights. Presently, this has become an integral part of modern businesses. Analyzing them and navigating to sound conclusions is required in every business, irrespective of the niche of a business.
In addition to this, if data is not evaluated properly, the stuff added every day would be of no use. That's why companies are looking for experts who have the potential to assess it and help businesses in making informed decisions.
However, in case you are a student, you may wonder if the application of the skills is confined to the tech industry only but the real picture is that the evaluation of data is necessary for every industry irrespective of its ultimate products, service, or niche it is serving. Additionally, if you are still curious, then, go through the advantages explained below to conclude whether you should go for studying it or not.
Decision-Making Power in an Organization:
These days, even the top organizations are actively looking for experts to help them in making well-informed decisions. Well, in case you are also a decisive kind of person and aspire to take upon a powerful role in the business in the future, then studying this would be a wonderful choice. It will polish your decision-making abilities making them more logical, via evaluating real pieces of stuff to discover stats, trends, and facts, from it.
In addition to this, the best part of studying this at present is that there are numerous opportunities to learn it online from the best institutions. Such as you can get yourself enrolled in an MBA in data analytics online degree program which is offered by the best institution, i.e. Florida Gulf Coast University. It is fascinating to imagine the knowledge and skills you will attain after completing this. It is not confined to knowledge and skills, you will also learn so much about business operations and executions, and gain leadership skills. Additionally, you will learn everything about data, which includes, mining, managing data, Business Intelligence (BI) techniques, Tools for visualization, etc.
Furthermore, in every company, there is a need for a professional who is skillful enough to help them at;
Making sound decisions,
Improving their strategies for the future,
Uncovering the emerging market opportunities
Improving services and products
Comparative performance analysis with competitors, etc.
Therefore, once you have completed the degree in this field, you will find that everyone would be looking up to you for making those crucial business decisions and you will be able to become that key element of the organization.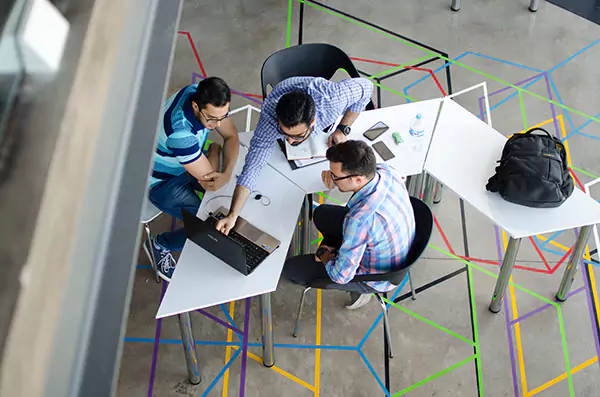 Impeccable Problem-Solving Skills:
Some so many individuals claim that this skill is basically about solving problems, of course, this is true. Being able to solve a problem is an ability that is very helpful in both personal and professional lives. Studying a course like this polishes your analytical skills making you more capable to process things logically. Due to this, you will be able to think out of the box and solve the problem with a better approach.
Furthermore, as an expert, you will not only solve a problem, but also you will have to communicate it with others in relatively easier terms so that others who don't have this skill will also be able to understand the insights you have collected. This will sharpen your communication skills too.
Data Analysts are in High Demand:
Do you know studying data analysis would be the best choice for you in case you want to get assurance of securing a job? Every organization, business, firm, public and private institution, or company has a huge amount of pieces of stuff to analyze and utilize for raising their customer satisfaction levels and optimizing overall performance. Well, just make a random guess about whom they need to get this done. Of course, an expert data analyst.
Additionally, there has been a rapid surge in the number of jobs in the market and the opportunities are not ceasing at all, they will continue to grow. Therefore, if you are well-skilled in this there will not be a shortage of job opportunities for you at all. Moreover, as per the reports, there will be a significant increase in the job which would be about 36% by 2031.
High Job Diversity and Earning Potential:
Do you love to explore various industries and want such freedom to choose in your professional career as well? Then, a degree in data analysis will get your wish covered. From small entrepreneurs to Google, all the companies are actively looking for proficient professionals in this field. Therefore, you will be able to serve in multiple sectors like automobile, communications, logistics, manufacturing, higher education, healthcare, finance, retail, etc., and keep your skills in use.
Furthermore, there is an option to become specialized in marketing, sales, operation, or any of the areas of your interest. There are so many job titles in every field from which you can choose. Some of the titles are enlisted here;
Big Data Engineer
Operation Analyst
Metrics and Analytics Specialist
Financial Analyst
Data Analyst Consultant
Sales Analyst
Data analyst
Marketing Analyst
Here, not merely there are various options to choose from but also these profiles do offer handsome salary. The Glassdoor survey reveals that the average salary in this profile is $70,078 annually, and that of a senior profile can go up to $103,586 in a year.
Opportunity for Remote Work and Freelancing:
In addition to this, there is still the rise of the remote work culture. This is because the companies still allow you to continue remote working, hence, having a degree in this field can help you in securing a remote working job. But, as the task of the experts is data-driven, hence, it is important to have good internet connectivity and good laptop performance, so that you can work at any global location.
Some so many employees love to work remotely as it emphasizes work-life balance. Therefore, if you also want to harness such opportunities, pursuing such courses will do justice to your preferences.
This will not only allow you to work remotely at a well-established company but you can also do freelancing. You can associate yourself with foreign companies to land a job offer offering a fantastic salary. If you are already working and want to have a side income source, you can work as a part-time freelancer to generate that good side income.
Conclusion:
Whether it is your most loved yearly Spotify wrap or precisely targeted Instagram ads displayed to your feed, you can imagine the significance of data analytics and how the bigger companies of the world are deploying this. There is a big craze for this skillset nowadays, as it allows businesses to hit those sound conclusions according to the data. In addition to this, its best part is that it is not limited to tech companies only. As a student, if you are confused about your career, we are ready to extend help. Evaluate and match your dream job attributes checklist with the benefits explained in this article, and start your journey to become a Data Analytics today!
---