There's no denying that coding is a lucrative skill to have in our rapidly digitizing global business landscape. Well, there aren't too many tech sector jobs that require applicants to possess qualifications or even proficiency with coding. With the introduction of no-code software development programs, many jobs that may have required proficiency with either one or several programming languages in the past no longer hold such demanding prerequisites.
Even so, adding proficiency with coding to your CV will likely always make you stand out from the crowd as a job applicant. And, if you love to code, then chances are you'll want to ensure that the roles you put yourself up for will provide you with plenty of opportunities to flex your software development and programming skills. Here you can read the coding career paths and essential things to become a successful coder
Here are six potential career pathways designed particularly for people who love to code.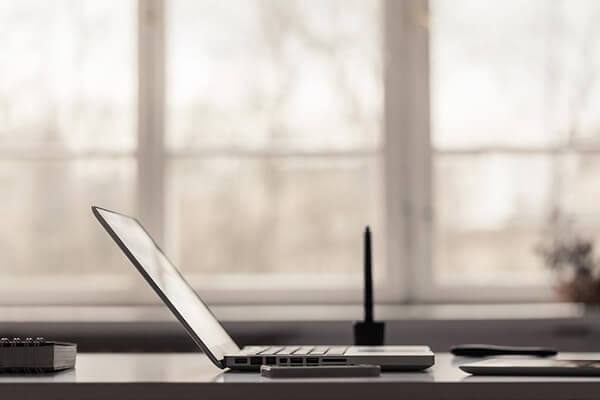 UX Designer
From all the fields represented in this article, user experience design may be one of the most creative while providing plenty of scope for more technical programming. UX design builds innovative and intuitive user interfaces across the web and mobile applications. Simply put, UX designers work collaboratively with front-end and perhaps even full-stack developers to produce strong foundations upon which UI designers can map out the details for highly human-centric user interfaces.
UX designers for web development projects are expected to have a solid understanding of HTML and CSS, as HTML is used for structuring and formatting web pages. In contrast, CSS is used for creating the stylistic elements of each page on a website. Familiarity with JavaScript is also strongly recommended.
For UX designers who seek to work in mobile app development, proficiency with UX design software like Adobe XD and Figma is always sure to make your CV stand out and help you hit the ground running when establishing yourself as a professional in the industry.
Full Stack Developer
Most people who learn how to code do so to become either a front-end or back-end developer. But people who love to code and develop the skill set out of passion are most likely working as full-stack developers. Suppose you're a programmer who feels excitement at the prospect of building a whole application or piece of software straight from scratch or providing both client and server software in the context of building websites. In that case, chances are full-stack development is the discipline for you.

Combining the skills and scope of front-end and back-end development, full-stack engineers possess a high proficiency in working with multiple coding languages and collaborating within diverse development teams. This particular professional pathway will likely yield a wide range of potential projects, allowing you to choose the developments to which you'd like to assign your name.
Naturally, becoming a web developer in Australia involves familiarizing yourself with multiple coding languages for back-end development, including HTML, CSS, and Python. Be prepared to study hard and seek all professional and academic opportunities to hone your front-end and back-end development skills separately and then together!
Data Analyst
As we're living in the digital age, virtually all industries rely on data to map out their developments and innovations. This is precisely what's made data analysis such a lucrative career pathway, especially for students and professionals who have a keen interest in mathematics and problem-solving.
Data analysts are effectively tasked with developing systems for collecting and organizing business data for organizations or corporations. Analysts can then use this data to gather insights within different organizational metrics or KPIs, ranging from competitor Google rankings to click-through rates for your digital ads. Keeping track of internal corporate and competitor metrics is crucial for the success of any modern business, especially with the rise of social media engagement and digital marketing.
The best path of action for people interested in working as a data analyst is to attain a degree in analytics, alongside learning Python, as this particular coding language is commonly used for setting up database systems and programs for data harvesting.
Game Developer
Not all forms of programming need to be corporate! Perhaps the funnest way to learn how to code is by either playing or making games. Game development is likely a career pathway many tech heads have considered taking up at one point or another throughout their lives. If you're an avid coder, however, this particular career pathway is sure to be yours for the taking.
There are also a variety of ways that you can get into the game development industry, including obtaining formal qualifications in game programming and creating your very own indie games. Never underestimate your power as an independent programmer! Some of the best modern games were created by just one person or a relatively minimalistic indie team of passionate developers. The sky truly is the limit with this particular coding career pathway.
SEO Specialist
Although this next professional role may not involve coding daily, it can still benefit from a solid understanding of HTML and CSS. SEO (or search engine optimization) specialists are tasked with uploading and optimizing website content, so those sites have the most substantial possible chances of ranking on Google search results pages. In other words, SEO specialists are masters of boosting web visibility and, by extension, helping their clients create the highest conversion rates possible across all their digital channels.
SEO is actually a fairly accessible career pathway in comparison to many of the SEO is a reasonably accessible career pathway compared to many other roles outlined here. For starters, it's possible to enter SEO from a wide variety of professional and academic backgrounds, ranging from digital marketing to content or copywriting and even web design and development. Technology and software used in data analytics and development are constantly changing and growing; SEO best practices are also subject to change depending on external factors like Google updates, industry advancements (depending on which industries your SEO clients operate in), and even changes to consumer behavior online.
Technical Writer
Last but not least, whilst this role may not require you to code regularly, it definitely pays to have a strong working knowledge of all things technological. Although, they may not be as highly praised as programmers or computer engineers. Technical writers are truthfully the backbone of the technology sector significantly because they produce all the manuals, informational pamphlets, and sometimes even textbooks or guidebooks that tell the rest of us what to do. Technical writers aren't just working in the tech sector either. These professionals are also enlisted to write medical handbooks, journals, and revision guides for medical students, amongst other complicated industry texts.
Working in technical writing requires a strong understanding of all things computer engineering and a master-level ability to easily communicate these highly complex, technical concepts in a natural way. Simply put, technical writers achieve the impossible every day, which is why you may see technical writing positions with salaries that rival the full-stack developer.
Wrap Up
If you're interested in a career in technical writing, we recommend taking on some communications subjects alongside your technology or computer science degree. Some tertiary institutions may even offer specialty technical writing subjects specifically for tech or medical science students to ensure that you can develop these crucial communication skills alongside learning programming languages or studying medicine.
Although not all of the jobs we've outlined above are likely to see you flexing your coding skills daily, the ultimate value of this skill set is that it can keep your job prospects wide open. You may find yourself taking on more than one of the career pathways we've outlined above throughout your professional life, and that's okay. It's recommended! Branching out and coding in various professional settings and industries will only make you a more well-rounded tech professional and, thus, a more significant asset to any organization you work with in the future.
---