Car break-ins are becoming complex with technological advancements. But there are also high-tech solutions to help counter car break-ins. Spycentre provides car owners with non-invasive techniques that can help you monitor car movements and any operations in the car. Through such tech solutions, one is also able to capture both audio and video occurrences. Leaving valuables in the car, parking in dangerous streets, and leaving the car running to quickly pick stuff or have a conversation are some of the factors that lead to car break-in. One should take care to protect it as it is a valuable asset.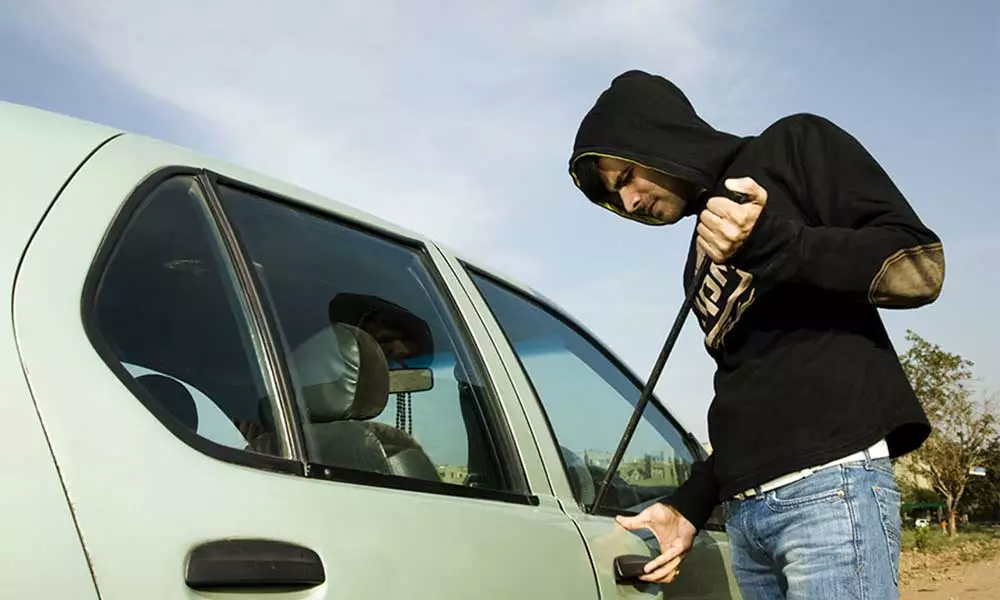 5 Steps to Protecting Your Car from Break-Ins
1. Take Car Keys Security Measures
Storing car keys in a secure place reduces the chances of break-ins. Thieves can easily access the car keys left in visible locations. That makes break-in even easier for thieves. Even if you are leaving the car for a few minutes, it is good to go with the car keys. Whether at home or in the office, one should safely keep the keys. For used cars, it is advisable to reprogram the car keys. Having a car key pouch is another security measure that can help prevent car break-in. Remember to lock your car and the car door. Though it might seem obvious to do so, some drivers leave their cars open. That makes it easier for thieves to break-in.
2. Install Hidden Car Cameras
Hidden cameras capture occurrences in and around the car. Drivers who need to record other drivers on the road for insurance claims evidence will find hidden cameras very useful. A hidden camera can help collect evidence of criminals breaking-in, or in case of an accident, such records will be available for review by the relevant authorities. Some cameras can also capture conversations. That makes it easy for car owners to track any communications during a break-in to help trace the criminals.
3. Invest in a High-Tech Car Alarm
One of the most effective car theft deterrents is an alarm. Through the car alarm, anyone trying to tamper with the car sets the alarm off. An advanced car alarm system can also send a mobile phone notification. Highly effective car alarms can deter thieves because even if the driver is not around, the alarm siren can draw attention. Thieves fear drawing the attention of onlookers and bystanders, so when the car alarm goes off, they may not have the courage to steal from the car.
4. VIN Etching and Wheel Clamps
Physical measures to protect your car also work in deterring thieves. VIN etching is engraving a unique ID on various car parts. With such visible ID marks, thieves will find it harder to sell such spare parts. It also discourages thieves from changing the car ID since it will take time and money to engrave IDs on various car parts. Despite all this effort, some thieves can still steal the car or car parts. But the police will find it easier to trace such stolen cars or spare parts because they have a unique ID.
Investing in wheel clamps can help deter thieves too. They need special tools to remove. Thieves will find it harder to steel such a car. Removing the wheels is also an uphill task when they are on clamps. Clamps are also brightly colored to make them visible to could-be thieves and deter them from stealing.
5. Invest in a GPS Car Tracker
In most cases, a GPS car tracker combines the alarm and tracker features. Modern car trackers may also send mobile notifications companies that provide car tracking systems encourage vehicle owners to install such systems. Car tracking systems can record information regarding the engine and car moving status. Such information is crucial to the police to enable car tracking. A car tracking system also helps car owners monitor the driving habits of the driver.
These measures can help you prevent car break-in. But in case you are a car break-in victim, follow the tips below.
Assess the damage on your car and record it
File a report with the police
Consider curbing identity theft by canceling credit cards or debit cards in case they were in the car.
File the insurance claims
The bottom line is that drivers should practice the car security tips given above. Remember to take precautions such as driving in a safe environment and parking the car safely to ensure maximum safety.