Creating invoices is one of the most common operations in every business. Everyone requires detailed invoices so that they can easily communicate the services and their charges to the client or customer. However, creating them manually can take a lot of time.
That is why you need a reliable solution that can help you create automatic invoices for your business. In this article, you will learn more about the top 5 free invoice generators that should never be missed. They are tried and tested by our team and do an excellent job in making your life easier.
Let's start with our preferred method for the job.
WeInvoice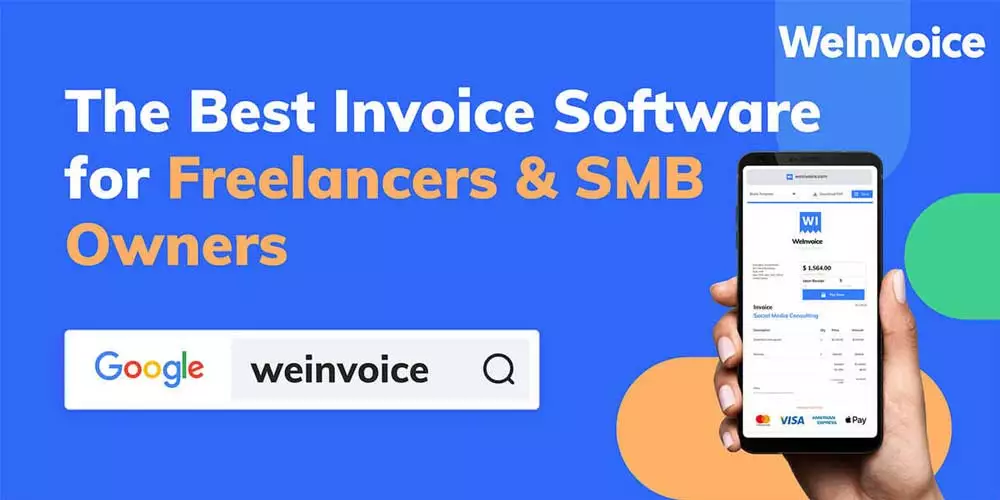 WeInvoice tool is the first name that comes to our mind when it comes to generating invoices for a business. It is an online service that lets you create invoices with the help of some creative templates. It shows you a live calculation of your services & charges as you mention them on the invoice.
Additionally, it has different columns where you can enter your business name, business logo, client's details, service name, charge, and payment terms. You can set it to generate invoices for your business automatically.
Thus, it is an excellent option for small businesses and freelancers. If you choose to create an account on this platform, you can keep your invoices online. However, you can always download or share them with anyone you want.
BillQuick
BillQuick is another powerful tool to automate your invoicing process. However, it is not limited to the invoicing features as there are a lot of other things that you can expect from it. BillQuick works as a Project Management, Finance Management, and Time Tracking tool for enterprises. Thus, you can get this all-in-one tool to manage your business activities conveniently.
It is designed to help you focus on the main activities of your business. We recommend this application if you want to cover different business operations with an automation tool. However, if you just need an invoicing application, you won't find many templates with this one.
Bill4Time
Here we have another similar application that provides invoicing and project management services to its users. Although it is suitable for almost every business, lawyers and accounts prefer it due to its customized solutions. Businesses can easily set up their invoicing with the tool and automate the whole process conveniently.
However, you might need to pay some heavy subscription fees to use the tool. Like WeInvoice, this tool offers you to customize your invoice and add a business logo to the final copy. You can check their customized plans to know if it is the right tool for you.
Zervant
Zervant is more like WeInvoice as it focuses solely on invoicing solutions. It allows you to send multiple invoices to your regular clients or customers. Additionally, it can work as an expense management tool as well.
Thus, you can consider using this solution to get better results for your business. We love its payment reminders that help in getting paid easier. There are different templates that you can use to send these reminders.
Users can also customize their reminders for individual clients as well. Thus, you can trust Zervant for a complete invoicing solution. It is recommended for small businesses and freelancers.
Invoice Home Generator
It is an amazing application that lets you connect up to 5 clients for free. This platform offers reliable mobile applications for Android and IOS platforms. It requires you to add your business information while registering for a free account.
This information is saved on your account and is automatically mentioned on the invoices for a faster process. You will use this application as there are many advanced features to make your life easier. The best thing about the application is that it supports multiple file formats so that users can easily share invoices in any format.
Visit its website to learn more about the website or use its trial membership.
Final Words
Invoicing does not need to be a complicated task. The above 5 tools will help you manage all your projects and create invoices at the same time. WeInvoice is our preferred tool for invoicing as it is a reliable option in the long run.
On the other hand, tools like Bill4Time and Bill Quick work as complete business management tools. Thus, you can consider your requirements and choose the right tool. The basic rule is to find the invoicing solution that can improve your business marketing as well.