If you are struggling with writing a better resume, you have reached the right place. The fact is that hundreds to thousands of people or graduates find it difficult to write good quality resumes or CVs. As a result, many of them begin looking for writing services or resume editing companies that can guarantee good results. It is okay to go with such a company, but you should be ready to pay hundreds of dollars since they charge heavily for custom writing or resume editing services.
In case you do not want to pay that much amount to platforms like https://customessayorder.com/write-my-speech, we suggest you keep in mind a few things so that you can create the resume yourself without any major issue.
1. Contact Information
It is a common observation that some graduates or students who create resumes do not write their correct contact details or they write the ones that belong to their old places or cities. If you are making the same mistake, you may end up getting bad results and may have to lose so many jobs that could pay you heavily every single month.
One of the best and major tips for writing a good resume is that you should include the contact point and correct contact details. It is up to you what types of details you want to insert. Maybe, you would like to insert your contact number or landline number, or maybe, you would like to include your residential address or the address of the office where your father or brother works.
The idea is to include correct contact details in the resume at a place that is visible and the hiring manager does not have to waste their time on finding these. Maybe, they would like to call you for an interview or would appoint you, and in that case, they would surely contact you on the given number or address.
2. Online Presence
It has been found that online presence is as important as offline presence. No doubt, it is one of the major and most important tips on resume writing. If you have your online resume, the chance is that you will get job offers from top companies across the globe.
A social recruiting survey has found that more than 90 percent of recruiters nowadays find talented people or candidates from the internet. This means you should begin focusing on your online presence right away.
The best platform you can go with is LinkedIn. There is no need to make your Twitter or Facebook profiles look professional because they may not be viewed by hiring managers. Instead, LinkedIn is a professional network and is a place where thousands of people connect with one another every single day. You can create your profile there and showcase your talent so that somebody gets to know about you and may offer you a well-paying position.
3. Sample Job Descriptions
When it comes to writing or buying resumes online, you should not forget that the job description needs to be read. For example, if you are applying for an engineering position, then it is obvious that you should not submit a resume or CV related to your medical or business experience.
So, the best idea is to search for job descriptions and read them carefully so that you can have an idea of the type of resume you should create. One more thing you should remember is that the same resume may not go well with all of the jobs you apply for. This means you will have to create multiple resumes for different positions.
4. Proficiencies and Technical Skills
How to make a resume better? It may not be possible for anyone to make their resume look great if technical skills or proficiencies have not been mentioned. For instance, if you have obtained a particular diploma or certificate in a technical subject, then it is integral to mention it in the resume or CV so that you can leave a good impression on the hiring manager.
It is a common observation that some people do not care much about inserting their technical skills, but the fact is that recruiters prefer people with technical skills and proficiencies over the ones who do not have any technical skill or proficiency. So, this can be your chance to leave a good impression on the hiring manager by inserting as many technical skills in the resume as you have.
One thing we'd like to clarify is that you should not tell a lie. If you do not possess a skill or proficiency, then there is no need to talk about it or mention it in the resume.
5. Mention Your Professional Experience
The process of creating a good resume cannot be considered complete if you do not mention things related to your experience. It is obvious that this section needs to be skipped if you are a fresh graduate or an inexperienced person. However, if you have worked somewhere in the past, it is really very important to mention where did you work and how many months or years you were there.
There is no need to mention the reason for leaving the previous job. Instead, you should talk about only the positive things in the resume so that the potential manager can get an idea of whether you are good for their position or not.
6. Volunteer Work
Did you work somewhere as a volunteer in the past? One of the major and most important tips for a great resume is that you should mention your volunteer work. This will make the hiring manager feel that you have worked for the betterment of humanity or have served people in one way or the other.
Maybe, they will consider you for a well-paying position and will give you some funds to continue serving people around you in a better way. Another good thing you have to remember is that this information should be mentioned in your online resume or LinkedIn CV.
7. Professional Affiliations
If you have some professional affiliations, then we suggest you list them on the resume so that you can increase your chances of getting the desired job. Ideally, you can list as many affiliations as you have so that you can convince the hiring manager that you are the right candidate for a particular position.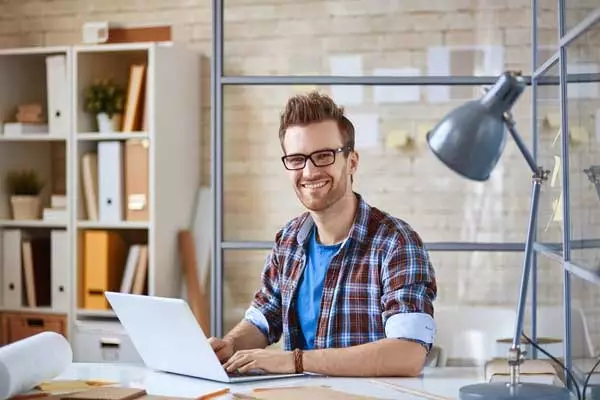 Conclusively, we have to say that you should also mention your soft skills in the resume. Some of these options can be skipped depending on the type of job you want to apply and the type of resume you are looking to create. One thing you have to remember is that the same resume cannot be submitted for multiple jobs but can be used for the jobs that have the same description or duties.
Also read – Content Writing Guides