This piece of information will not even assume that developing your business you skip the part with a meaningful Instagram presence. The keyword, of course, is MEANINGFUL. It means that you do not start an account and wait for some action to happen, while inconsistently posting some pictures, or funny memes, the ones that do not even relate to what you offer to people.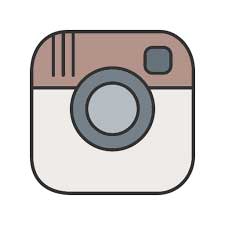 Instagram is a mighty platform to maximize your business potential, reach out to more customers, appreciate your audience, evoking more conversions, strengthen ROI levels, and enhance your brand awareness by times. The strategies are already developed and suggested for you to utilize. However, the thing is to choose those that will definitely fit your business needs and help to achieve the goals. Yet, there are some of the tactics that are indispensable for any business type. Let's dig deeper into the universals that serve great and bring profit.
Thoroughly-Thought Design
It does not need a reminder that when the picture is good we will for sure pay attention to it and start thinking about whether it aligns with what we ask for. To attract attention you should apply the best design practices to highlight the identity of your brand and make sure it resonates with your target segment (yes, this one should be learned about in detail too).
A consistent approach to what graphic design templates you use, what color palette you implement, what filters utilize, what geometry aspect (lines, shapes, etc) to choose is required, since your graphic representation must get rooted into people's heads and easily distinguished among the others.
Any sort of content you prepare for your Instagram account (business account, for that matter – later in the article) must be in tune with what you do, what your product is about, how the audience prefers you to see, and what sort of design gets the most engagement. Analytics may equip you with technicalities. Contemplation of the high profile brands' Instagram pages may give you an inspiration to how to adorn yours. You do not need to copy, because, you know, what works for Channel may be simply ridiculous for your product.
A Business Account is a Must
This part is not about teaching you how to start an Instagram account in general. Probably this is already your everyday reality. There is a big chance that you have already started shyly offering your product to the community. Good start! However, you must proceed further and commit to developing a business account, since it provokes more trust and provides wider access to features that are not available for the personal account: Instagram insights, ads, Instagram store, contact data, and a CTA on your profile.
It is OK to have several accounts and harmoniously align them together, communicating the same message and sending the right signals to your followers. Though the one, where the real thing happens is indeed the business one, and major marketing strategies are supposed to be dedicated to the business one.
Also, it is important to practice being whole with your product on your Instagram. Meaning, your personal life must be a portrayal of the brilliance of your product, depending of course, on what you sell. Yet, the idea is to closely interconnect two pages, the way your one is immediately associated with the business you run. At the same time, the business one should refer to you, as a living proof of the quality and practical implementation of your work.
User-Generated Content
User-generated content is exactly as it says in the definition – created by users. This is organic advertising for your product and Instagram page in general. Usually, after interaction with the business, the customers may get so excited and impressed with the experience they have gotten that they are willing to share it mentioning who has provided them with it. Watch for such publications and repost showing the deepest appreciation for their experience and trust that they have given to you and your product. To encourage more of such content, you must be sure that you provide indeed high quality to people, and if there is a request for improvement, don't argue, just do so.
Being a Part of the Community
This moment will serve beneficially for the previously mentioned one. When you are actively involved in the followers' life on Instagram, you nurture loyalty and devotion. Engage in conversations, comment on your followers' content, praise them if there is a possibility, interact with them, and get them to be motivated to not only passively scroll through your publications or stories. The audience loves being a part of the community. Also, when you give the audience a chance to participate in making some business decisions for your brand, then you will win their hearts forever.
Conclusion
Instagram is a well-paved road to your business becoming recognized by a global community. The only thing you have to do is to be clear on the strategies and techniques to utilize to be placed on the brand awareness map.