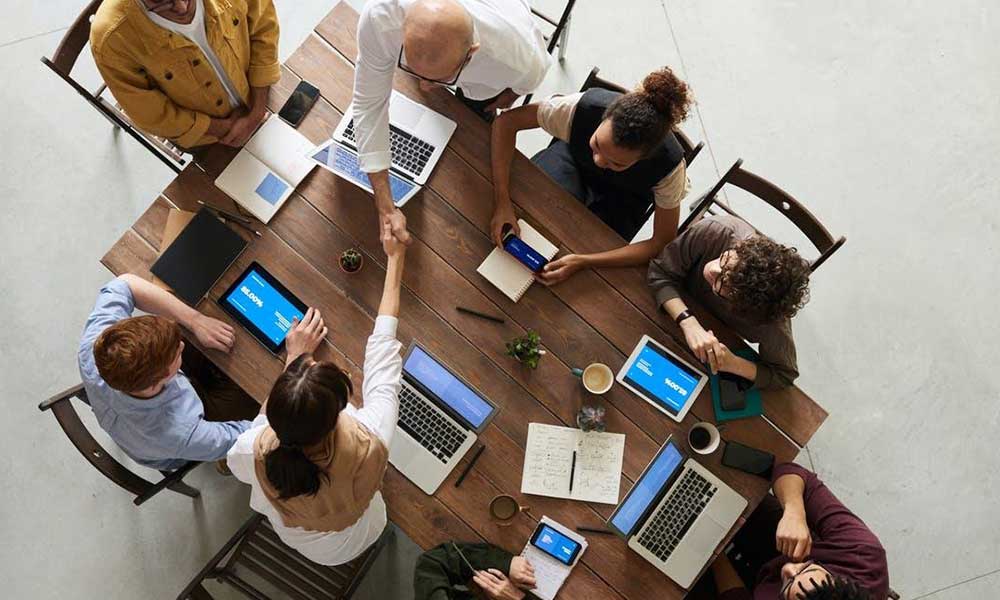 A reliable business strategy narrows down your company's direction and lays down the foundation for development and growth. Strategic changes can occur in various forms inside a modern organization. Understanding the importance of a business strategy is a no-brainer for any entrepreneur or business owner. However, getting it right is an entirely different game.
Every organization needs a well-balanced strategic plan. It helps a business remove ineffective processes while improving ones that can provide it with ever-lasting benefits. However, alarmingly, 90 percent of all companies fail to execute and implement their strategic plans, as stated by Harvard Business School. Improper execution of strategic plans can lead to improper resource allocation, weak communication lines, lack of leadership and structure, and other detrimental consequences.
It is the reason why it is vital to get it right the first time. The reasons for failed strategy implementation vary from company to company. Understanding the most common challenges with strategy implementation can help any business avoid pitfalls. Listed below are a few challenges that every business leader must know if they want to set their company for success in the future.
Weak Goal Setting
The whole reason to implement a strategy is to work toward the company vision. It is imperative to develop a roadmap with a proper focus on meeting the mission and vision. A winning strategy contains clear timelines, distinct milestones, and precise employee roles. It is better if business leaders start small to ensure that things remain achievable and manageable. Strategies often contain intricate and extensive objectives that require resources from every department of a company. Not creating a realistic strategic plan will only lead to failure when you implement it into your business. To counter such an issue, it is always best to adopt a goal-setting methodology.
Furthermore, it is vital to have every employee on the same page. Whether it be the chief financial officer or a low-level manager, everyone should focus on attaining corporate goals. The CEOs, CMOs, and CFOs help steer their department towards achieving company objectives. When there are set goals in departments, they can adopt the new strategy with open arms.
Lack Of Training
New strategies cannot get off the ground without training employees who are solely responsible for executing them. Most companies skip out on providing their employees with ample learning opportunities and training as they consider it as money wasted. However, there are numerous discreet but effective training options that can fit into any worker's schedule.
Finding the right one can save time, money and will provide them with skills to properly execute a new strategy. Business leaders can also consider CBD (challenge-based learning). It helps to roll out new training initiatives through an entire organization effectively. In the end, the right mix of action and training can help new strategies stick.
Lack Of Resources
The most common challenge companies face during strategy implementation is the lack of necessary resources. It involves the cost of execution, employee training, and any technologies required for strategy implementation. It is why businesses should only expand once they meet their initial objectives. So, it is wise to go with expertise that is already present in-house.
Inefficient Follow Through
When a business implements a new strategy, things are far from over. Implementing one and forgetting about it can cause more harm to a business than benefit it. That is why there should be regular checks in place that allow business leaders to review a specific strategy's performance. It enables owners to review processes, ensure that the strategic plan performs as expected, and make tweaks if it isn't working out.
Therefore, training and proper guidance play a vital role. For example, subscription-based training programs are great for skill enhancement and long-term consistency. Such practice is cost-effective and revolves around a particular curriculum that evolves with a business's strategies.
An Enormous Lack Of Communication
Effective communication is vital to strategy implementation in every organization. Various MBA careers allow students to learn general on-the-job communication skills necessary for their jobs. Undeniably, business students cannot set foot in the corporate world if they lack communication skills. However, when it comes to strategy implementation, it is an entirely different requirement. Business leaders must initiate an effective communication plan from the top down. Honest, transparent communication between each member of an organization is necessary when rolling out any new strategy.
Commonly, employees who have been working together for a long time resist change. And nothing more will bring down a strategy's effectiveness than uncooperative employees. From day one, communicating with everyone involved in the strategy implementation process should be the top priority of every business leader.
Difficulty Managing Employees
Without performance measurement, how will you manage the employees that can cause your strategies to become ineffective? To effectively manage employees involved in strategy implementation, you can utilize indicators such as predictive analysis.
Start with only the most fundamental part of your strategy and ensure that the employees in charge follow it. It will make it easier for any business leader to gauge which employee is not doing their job to the fullest and needs extra guidance. Also, technological solutions can help analyze an employee's performance levels.
Conclusion
Acknowledging the strategy implementation challenges mentioned above, and communicating them with your team, will effectively allow your strategies to work effectively. It is a critical step to avoid any obstacles and ensure that you won't make the same mistakes that most businesses make. Whether it be a corporate or marketing strategy, companies must evolve and change it if they want to stay relevant in the market.