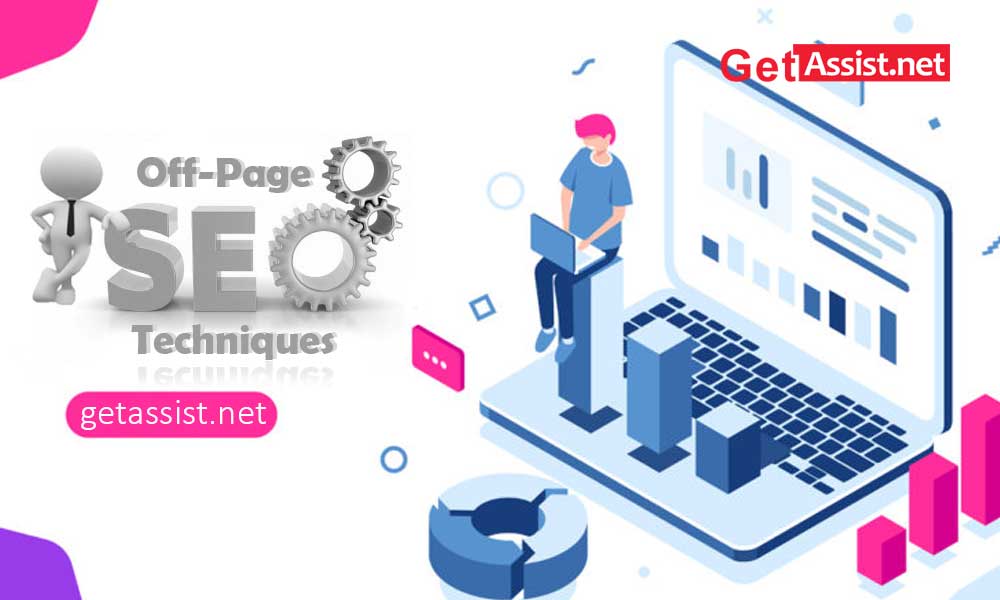 The main motive of a website owner is to get the best rank search engines. Hence, the need for Off-page SEO arises as we are living in a competitive world, getting higher rank has become tougher than before. It can play a vital role in solving your problem. In this post, we have come up with some simple but important Off-page SEO techniques. We hope they will help you a lot if followed properly.
Before going to the main topic, let's know about the types of SEOs.
What is Technical SEO?
Technical SEO is a one-time work. People generally do this at the level of their domain and hosting. Technical SEO includes the installation of https for a domain, the overall loading time of the website, the extension of length for domain registration, exact custom 404 error page, robots.txt optimization, etc.
What is ON-Page SEO?
On-page SEO means all the necessary things people generally do on their website. It includes the title, description, content, internal linking, keyword stuffing, image setting, etc. In a nutshell, On-page SEO is what we do, for example, building or structuring the website and to make our website search engine friendly.
What is Off-Page SEO?
Off-page SEO includes the activities people do out of their website. The main purpose is to help a page increase its ranking level on different search engines. Many of you relate 'link building' with off-page SEO. But truly, this one is something different from that.
The easiest way to understand on and off-page SEO is that On-page SEO is done inside a website, and on the other hand, Off-page SEO is done out of a website. Remember, writing guest posts or making comments is associated with off-page site promotion.
Is Off-Page SEO important?
Off-page SEO is so important because it is responsible for solving more than 50% of the ranking issues. Many researchers have already proved that. For getting proper rank, you cannot depend only on On-page SEO. You have to keep in mind that Google frequently changes its algorithm, and after considering various factors, it analyzes each page. So, you have to do Off-page SEO also if you want to raise the rank of your site on search engines.
Keeping this in mind, we have found some important Off-page techniques. If you follow them, we guarantee your site will improve its ranking more than before.! Let's have an eye:
Off-page SEO techniques
1. Guest Posting
Guest posting means posting something to other websites as a guest. This one is the most suitable way to make your website notice to a targeted audience. In this regard, you have to find a proper website on which you will be permitted to post your contents as a guest. You may be thinking where you can post as a guest. There is nothing to worry about. You will get a variety of websites out there. They will offer to write for them. In that case, they will have an option on the homepage containing a section "write for us." Or, you have already a business circle, and with mutual understanding, you can write as a guest within the community. Always keep in mind that one of the best off-page SEO techniques is guest posting.
2. Link Building or Link Exchanging
Mainly, there are three kinds of links, such as natural links, manually built links, and self-created links. Building or exchanging links can be one of the most effective off-page SEO techniques. Google always prefers a site having a huge number of links. However, you have to always deal with others with trust. Eventually, you will get a lot of well-wishers in the internet world, and in this way, by exchanging, you can build links on your site.
3. Email Marketing
Email marketing is an effective and legal way to offer something to your targeted customers. In this case, you have to get the email ids of that targeted group by email campaigns, contact forms, or newsletter signups. Also, you can offer seasonal deals through it! At the same time, this process helps you increase the traffic to your site. And marketing your services and products through it can be a cheaper, flexible, and faster way to reach a variety of new customers and retain the current ones. Certainly, email marketing is an ideal way to send personalized and targeted messages.
4. Social Bookmarking
For promoting your website, social bookmarking can play a vital role. To do this, you can submit and publish your current blog posts to the most familiar bookmarking sites. Digg, Reddit, Delicious, StumbleUpon, etc. are the most popular sites. Moreover, they update their contents frequently, and search engines always prefer these kinds of sites. But this task is not so easy. You have to be more careful when you do it. That is why you need to handle the tags properly. Remember, this will help you broadcast the news of your site worldwide.
5. Q/A Submission
Another effective aspect of driving traffic is to answer the questions provided by other websites. You can do this on answerbag.com, yahoo.com, answer.com, Quora.com, etc. The thing is that you will find the audience for your site and solve their problems by answering the questions posted by them. With the help of this technique, you can make your audience bound to visit your site.
6. Influencer Marketing
There is no industry without an influencer. You must have if you belong to any industry. For influencer marketing, you need to find out the people who play a great role in your site, and introduce them to your products, services, and contents. Then encourage them in such a way that they can share your content with the audiences they have. You can also offer them some money as you will find a variety of paid influencer marketing around the world. In that case, you must check how many followers or members they have in their sites. Or, you can do partnership influencer marketing with those who have good relationships with you!
7. Social Media Promotion
Social media sharing is another important and helpful Off-page SEO technique. You know that thousands of people all around the world are active on social media. Through this, you can easily get a lot of audiences to target. Another thing is that social media can introduce you to your favorite websites easily. Therefore, it can be an ideal Off-page SEO technique to increase the traffic to your website.
8. Document/Image/Video Submission
Another interesting and suitable off-page SEO is to share videos, documents, infographics, and images in the particular directories. Certainly, this will help you drive traffic to your web-page. At present, if your videos or images go viral, you need not worry about the traffic. To do this, you can share images on PhotoBucket, Flickr, Pinterest, and Instagram. For videos, you can choose from YouTube and Vimeo. And for documents, you can choose from Scribd, Issuu, and SlideShare.
9. Blog Commenting
You must always make comments on other blogs having the same niche as you. In this way, you can add a link in that section. As a result, search engines will crawl these links and direct others to your site. That is why this is also one of the best off-page SEO techniques in the internet world. However, remember, you don't have to post comments in every blog with a huge audience. If you need bulk blog comments service, then contact negativeseoexpert.
The conclusion
As a website owner, you already know that more than 50% ranking depends on Off-page SEO. For this reason, you must be careful and perfect while doing it. To be safe and prompt, follow our Off-page SEO techniques, apply them to your site, and get the best rank on search engines.