Introduction
The pandemic world showed us how useful technologies can be for sustaining some level of education, work, social life, and entertainment. The Internet provides means for connecting the whole world. But what we deem more important for today's article is the influence of the Internet on educating the youngsters. For instance, there are options to get a review from legit writing services, to access digital educational materials, to even pursue online classes.
The homeschooling methodology became global during the midst of the pandemic due to being safer for everyone. But we all know how much stress this can give to students, parents, and teachers alike. So, today we are going to talk a bit about how to reduce that stress and make homeschooling more relaxed and interesting.
Reduce the Standards.
Sure, we all want our children and future adults to be studying well. But hey, currently we are in a crisis state that leads to a change in social standards. We are now expected to act accordingly and adapt our lifestyles and actions.
Also, if you are parenting a kid that is homeschooled currently and if you are working remotely at the same time, this may lead to quite a lot of stress and juggling responsibilities. It's probably not possible to fully attend to your child's homeschooling needs, to work, handle all house chores, and be a teacher and psychologist in addition to being a parent.
If you keep on expecting yourself to excel in all those roles and more, this will lead to frustration and stress. But you can simplify your standards and adapt them according to the situation.
Gratitude will also be your friend. It will allow you to feel more relaxed and will allow you to handle the situation with less stress.
Schedule, Schedule, Schedule
A highly important piece of advice is to keep the schedule regular. Kids, much like us, find calmness in predictable things. This allows them to get easier through stressful times.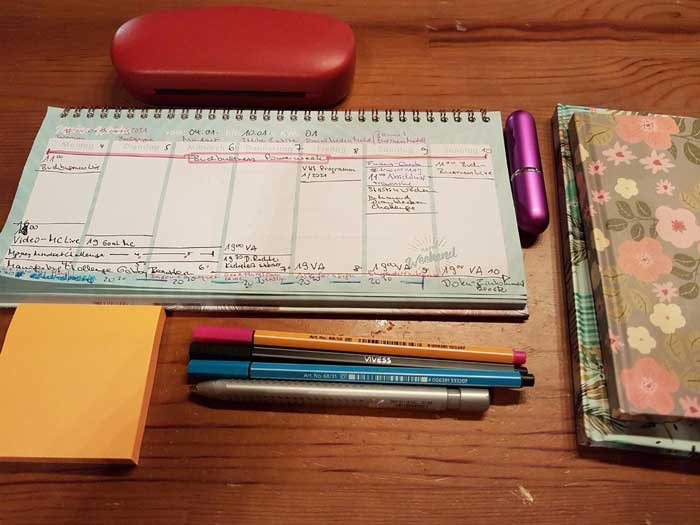 Don't go for strict control. This isn't the point here. What you need to try and do is get together with your child and discuss what kind of schedule will work well for your family.
Of course, it's not necessary to plan out every day. No, rather, what you want to do is find out what works well for you and what does not. Eliminate the latter and adapt the schedule.
Now, whilst your child is being homeschooled, you don't need to go for the same schedule they would have in school. No need for eight-hours-worth of classes. Rather, what we are trying to accomplish is succeeding in making the child feel safe and attempt their best at the classes they will have.
Include fun activities, practical learning activities, time for family connection.
Support
Kids will be feeling overwhelmed more often than not. They will be under big feelings. This can present as changes in the behavior. If they are acting out, this may be due to many different reasons, such as being afraid, missing their friends, feeling exhausted.
Your present situation doesn't require you to teach academics. Rather, what you have to do is offer safety and acceptance. Now is a good moment to teach your child feelings management in times of stress.
Develop strategies for calming down before they are required. Make sure the kid knows them well.
Try using helpful self-care practices. There are plenty provided in self-help-centered websites.
Ensure Connection
We, humans, are social creatures. We need to keep connected to family, friends, and, for kids, classmates. Sure, times are hard and require isolation and practicing social distancing. Still, the need for connection remains.
Sometimes, when your child acts up, they are probably needing to vent out their feelings. This can come out of fear but can be also due to them missing those much-needed social interactions.
Try to ensure connection. They can, for instance, facetime their grandparents. Or make a group chat with all their friends. Attempt to figure out some games that can be played from distance. Of course, family time and family games are also a thing to be included in the daily schedule. It will allow your child to relax, experience social life, distance from the screen, and share some connection with others.
Remember, There Will Be Hard Times
Even if you try your best, hard moments will occur. But rather than beating yourself down over a mistake you've made, over a problem you've encountered, or a tantrum your child has thrown, use this to your advantage. Those things can be turned into valuable lessons. Sit down with your kid and discuss the occurrences (for kids that are old enough, of course). For all ages, you can teach some stress management skills, self-help tips, strategies for dealing with difficult circumstances.
By offering those things to your kid, you will ensure that they are equipped to handle not only the present situation but also such that may and will occur later in life.
Conclusion
Yes, times are challenging. There are many obstacles in the present situation. Kids suffer just as much as us, adults, and even more. You, being a parent, hate to see that and want to know how to help kids deal with homeschooling with less stress. Remember, now isn't the time to shoot for top academic marks. No, now we are offered a time during which we need to teach kids how to handle difficult obstacles, stress, crises.
By offering them stress-management skills, tips on emotional wellbeing, tricks of how to stay focused, connected, and in good health, we can set them on the path to success later in life. Also, such help will allow them to deal better with homeschooling and their academic work.