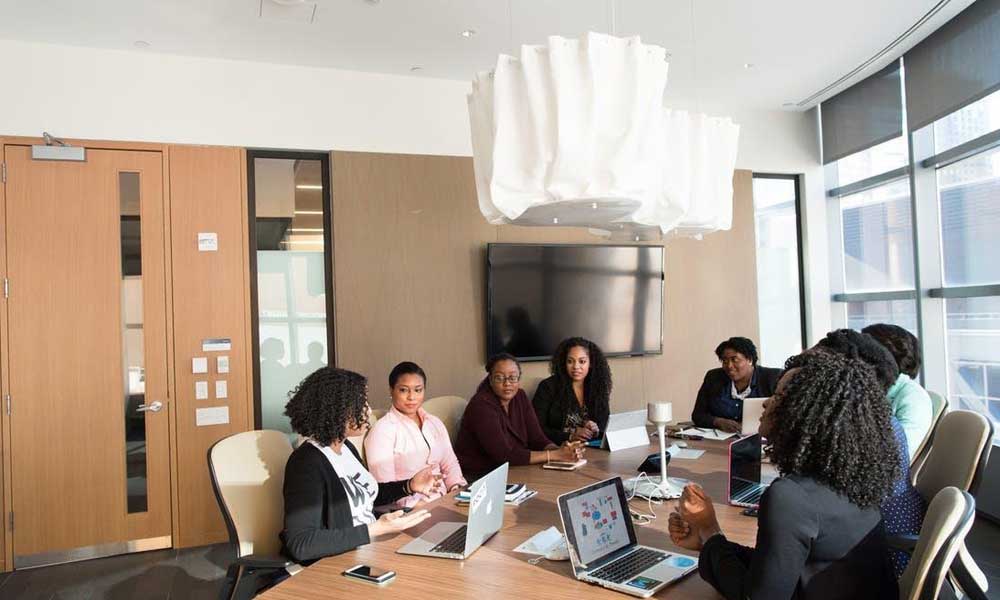 No wonder people all around the world are busy pursuing their careers in their desired fields. Some are serving the nation with a degree in medicine. However, others with a business mind are making their career in the business industry. In short, everyone is following their passion and interest. But choosing a career field is not an easy task. All your life depends upon that one decision. Hence before making any final decision, one must ponder a few factors. Like worth of degree, its demand in the future, and the job possibilities for the growth of yourself.
Are you looking for a field that gives you the perks of all the described factors with some career potential? If yes, then a degree in business administration is worth considering. It is the most demanding degree among youngsters these days due to various benefits. According to the BLS, the employment rate for finance and business occupations will rise by 5% by 2029. On the other hand, BLS also predicts almost 476,000 new jobs will be introduced in this field. Hence it indicates, tons of reasons are there to pursue your career in business administration.
Well, not only this, but it is the degree that provides you the skills required to make financial and management decisions on your own. At the same time, it also opens several career paths for you. So, without wasting a minute, it is time to make up your mind and make the right decision. Various accredited universities offer online business master's programs at affordable fee structures and the ease of online learning. In this way, earning a business degree has become much more convenient than ever. These online programs are of great help for working adults having hectic schedules. These programs provide high education at an inexpensive fee to offer a master's and a doctorate in this field.
What is Business Administration?
Before discussing the reasons to pursue this field as a profession, let us have a clear idea about this term. Talking about this degree, also known as BBA, is a professional degree that provides knowledge and information about business operations. It is a four-year degree program that focuses on accounting, marketing, finance, etc. After earning this degree, one can excel in communication and critical thinking skills. However, after completing the bachelor's, one can further do a specialization in business administration.
As discussed above, it is a profession that involves presentation, projects, and assignments. That plays a vital role in enhancing communication skills. Such skills in the field of marketing are quite essential to present your brand or company. In the same way, technology and its related tools are also evolving rapidly. Hence, you need to learn new and advanced skills to face real-world challenges. So, opt for strategic communications master's programs online to sharpen your communication and leadership skills with online learning comfort.
Why Should Go for a Business Administration Degree?
There is no doubt dozens of reasons are there to convince you to get this degree. This degree opens the door of several careers to its holders. On the other side, it gives its students tools to get success and reach the top. Here in this article, we will spill the beans for all these reasons. Let's discuss them in detail.
1. Excessive Job Opportunities
After getting the business administration degree, one can get a job in various sectors like marketing, sales manager, accounts, and many more. In short, it is the degree that allows you to work in any organization that requires the services of business administration holders. They play their role in managing finances, business affairs, and accounts.
2. Chances of Higher Earning
No doubt, a professional with a degree in business administration is not skilled but well-qualified too. Due to these factors, companies always seek employees who can take their company to new heights. Therefore, they are ready to pay how much salary they want. These professionals know all the tools and techniques required to compete in a challenging environment. All these qualities increase their demand in the market and chances of higher pay-scale too.
3. Wide Path for Career
Having a degree in business administration opens several doors for you in the future. In this manner, you can earn more than you expect and reach your desired goal. You can also work in investment banking or small business management. However, after doing a master's in BA, one can also serve in general and operation management, management analysis, and governmental sector.
4. Networking
Another reason to opt for this degree is the advantage of networking. It is an activity where people contact and meet each other and makes the most benefit of it. Talking about the perks of networking are too many to count. It helps in arranging events or meeting business professionals. Meanwhile, professionals get a chance to recognize business opportunities for joint ventures or business expansion. However, students utilize their networking skills to share their thoughts and ideas with business professionals and peers and get the benefits of career counseling and planning.
5. Helps to Understand Business Tools and Techniques
It is the century of modern technology that has made this world a competitive place. Therefore, companies always look for employees who have sound knowledge regarding modern business techniques and tools. Meanwhile, they should know how to handle challenging business tasks with no pressure and ensure employees' efficiency at the workplace. Undoubtedly, these degree holders know well how to compete in the modern business market. And that is all because of the courses they cover during their degree program including, finance, marketing, entrepreneurship, human resources, etc.
Conclusion
No one denies that lots of bachelor's degrees are here in which one can make his career. But it is always better to go for a profession that not only clicks your mind but guarantees you a brighter and better future. Having a degree in business administration gives higher chances of earning, job satisfaction, networking options, etc.