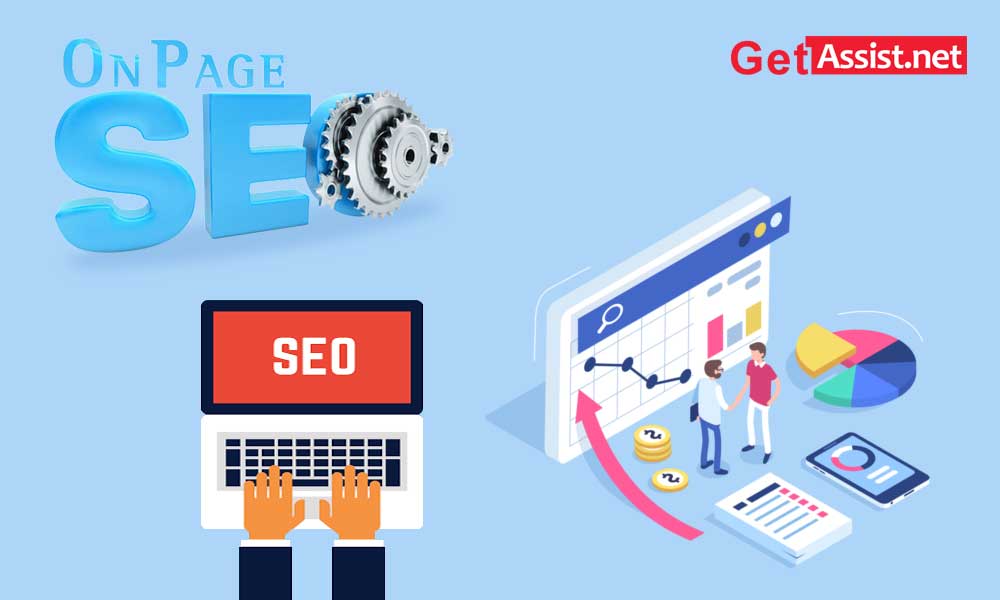 Onpage SEO is an absolute must for anyone who is serious about optimizing their websites to rank higher on Google search.
But with so many different aspects of on-page optimization to consider, how would you know if the ones that you are focusing on will give you the best return for your efforts?
In this article we look at the 5 best onpage SEO techniques to follow in 2020, so that you can focus your attention on the ones that give you the maximum output, and get the results that you desire faster.
Make your website mobile optimised
The world is decidedly mobile now and the majority of people across the globe get online on mobile devices more than anything else these days.
Acknowledging this reality, Google has also updated its search algorithm to reflect the importance of mobile optimization in the websites that index and rank. Significantly the Google search engine is moving to work or mobile first indexing.
The best thing you can do for your website is to make sure that it gives a mobile optimized experience for your target audience.
Optimizing your website for mobile is more than just having a mobile responsive design or template for your website but really thinking about how the typical user would want to retrieve information on your website when they're on the go.
Make your website load fast
You need to ensure that your website loads at a good pace if you want a higher rank on Google search engine. slow loading websites no more rank higher in Google as they earlier used to do. even the search engine giant has made it clear that your the speed at which your website loads will also play a major role in the ranking of the page. as per Google, the optimum speed at which a website must load should be within 2.2 seconds.
To optimise the website speed and the optimization of onpage resources and assets like scripts and images, the hosting environment has a major role to play.
If you need detailed information about the specific areas of your website to check the speed performance and where you need to improve, you need to use the tools like Google PageSpeed Insights or GTmetrix.
Include structured data
Structured data implies a code that is written in a prescribed format in such a way that is easily understood by the search engines.
Thereafter, search engines extract the code and with the help of it exhibit the search results in a certain better way, that are called rich snippets. You can simply place the code on your website and the structured data markup in your web pages will help in providing clarity on the content available on your webpages.
The involvement of structured data makes it easier for Google to better understand your webpage. As a result, Google index and rank your web pages more accurately. Over time you will automatically get higher search result positions in Google.
Create high quality content
The most important aspect of a website's onpage optimization depends on its content.
if you have high-quality content on your website, half of your problem is sorted as it is what you need to do to improve the performance and your onpage optimization results.
High-quality content implies not only the content length and volume, but also the precision and relevance that it has to your target audience, so that they can find the exact answers that they're looking for when they come onto your website.
Stridec, a top SEO in Singapore, advocates creating precise and highly relevant content as the key search engine optimization strategy to achieve high search engine rankings, having achieved remarkable results using this approach for the vast majority of their clients.
At the end of the day, search engine users are seeking answers to their questions. And if your website contains information that can provide convincing answers to solve your users' problems, the growth in traffic and search engine rankings will be inevitable.
Get your titles and headings right
The title and heading tags are 2 of the most critical elements that directly influence your website's SEO performance.
Hence it is definitely worth your time and effort to make sure that these elements are rightly optimized on each and every single webpage on your website.
Note that title tags should never be repeated; each webpage's title tag must be unique.
Make sure that your target keyword is found in both the title tag and the H1 heading tag of the webpage. If possible, have the keyword appearing as early as possible at the start of the title or heading.
Conclusion
Onpage SEO is one of the most important aspects of an overall search engine optimization process. How successful you are with it will potentially break or make your SEO results.
Nevertheless, amongst all the onpage optimization components, there are some that are far more important than others and will make a greater impact on your overall ranking progress.
Make use of the 5 best on-page SEO techniques as mentioned above to get the most bang-for-buck for your SEO growth.
And, read our next blog on SEO off-page techniques