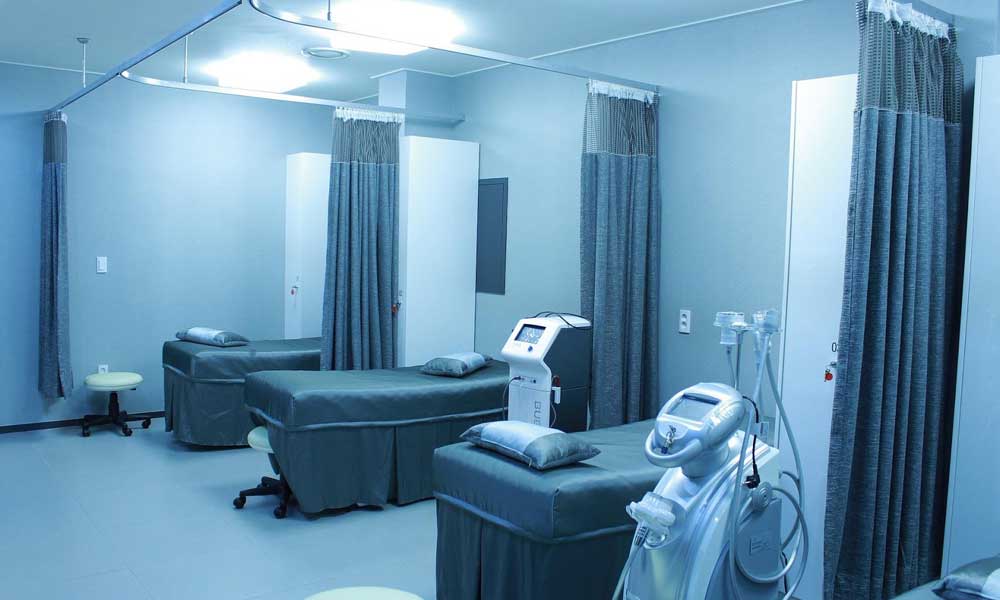 The healthcare sector is vast. There are many ways to join this sector. You may choose to go through the process as a nurse or a doctor or completely shift your focus towards the administration side. You can lead the change in a functional hospital system in many ways. Through this article, we will guide you on what you can do and how you can achieve a degree in healthcare Leadership:
Leadership in Healthcare
To be an effective leader, you must understand all the workings of a healthcare system. The best way to go about this is by immersing yourself in healthcare administration. As a healthcare administrator, you will be working closely with the staff and regulating the hospital facilities. Your skills may make you essential for handling all hospital-related finances and following all necessary protocols. Your degree will also take you to different places, such as better organizations and other experiences to enjoy. You may be a part of hospitals, private medical facilities, or maybe in government offices.
How Can I Be Integral to a Hospital System?
The fastest and surest way to make yourself integral to any hospital system is to go for leadership professions such as a hospital administrator. You become the healthcare facility's backbone, and both the staff and patients depend on you for guidance. However, the question arises how do I secure myself a position in the administration.
If you're interested in working in this sector, brush up on your education. Start by pursuing a bachelor's in a science-related field which gives you many opportunities to intern and work in different clinical settings. These experiences are pivotal to shape you into a profitable and resourceful worker. Then pursue a master's degree.
With innovation and technology, you can always find a fair degree online. Go for a master's in healthcare leadership. It will prepare you for your role as a leader, help you be better at analytics and management. Combining these factors, you would be a well sought-after worker in the healthcare sector.
What Careers Can I Pursue With My Degree?
The best part about the healthcare sector is the number of careers you can pursue while working in the field. There are no restrictions on you, and you can choose any suitable area for yourself. Such as:
1. Clinical Administrator
As a clinical administrator, you may find yourself juggling between being a supervisor and a manager. You will be responsible for making sure a hospital has the best and most resourceful batch of workers. When you are sure about the hiring process, you will have to train them. While teaching them, ensure they have a good schedule and conduct staff meetings where necessary. You may also need to implement policies such as staff needing to show up for work on time and manage the bills in the hospital's direction.
2. Health Information Manager
As a health information manager, you will be responsible for securing and organizing all patient records. You may need to spend a great deal of time working with computer professionals to make sure you're using the latest technological advancement in updating patient records. You will make sure all the details are accurate and complete. The use of these records is for investigations, quality management, and insurance companies. It is essential because many patients come and go. A hospital cannot overlook saving their information.
3. Consulting Healthcare Administrator
As a consulting healthcare administrator, you will work for any lucrative health care facility that needs consultants. You will be responsible for maintaining the general environment of any health care system, such as a hospital. You will need to analyze the current situation of a hospital and implement employee development programs. You often work with the hospital's administration to provide sound advice and fresh perspective while managing their hospital system.
4. Nursing Home Administrator
You will be responsible for all factors that make up a nursing home. Your range of responsibilities will include hiring professionals suitable for a nursing home. These patients are vulnerable and need practitioners who can care for them to manage them properly. You may also supervise all financial aspects of the medical system. You will also need to stay ahead of the inventory and make sure the nursing home always has the medications and medical supplies they need.
5. Social Welfare Administrator
As a healthcare leader, you may find yourself working outside the hospital and have a significant role as a social welfare administrator. As a welfare administrator, you need to coordinate all the activities of social services which impact communities. You may provide direct services such as administering care and intervention if a patient struggles with a substance abuse crisis. You may even direct them to other social workers and public health professionals. You may be responsible for creating a good team of social workers. And building relationships with other agencies and organizations to ensure communities are flourishing under their support and getting their needs met. You may need to keep an eye on the staff and make necessary switches if required.
If you notice, most of these jobs ask you to work in leadership positions. It is essential because unless you can be a leader, you cannot impact any sector.
Wrap Up
As a healthcare leader, you may find yourself occupying many roles about you as a leader. Many facilities need overlooking, such as a good staff, the medical bills, and patient information. As a healthcare leader, you will be handling all these matters. You may find yourself following many career paths. You may be a clinical administrator and may be responsible for managing and training the new staff. You may work to be a consultant or work as a nursing home administrator. Finally, you can even branch out and immerse yourself as a social work administrator and take care of all social aspects parallel to a concrete healthcare sector.