Fax machine is a symbol of obsolete technology. Traditional methods of faxing have been superseded by computer networks but to our surprise faxing is actually growing in popularity. Faxing is still an integral part of doing business for certain types of documents.
In this digital age, you can work in a paperless environment without worrying about cartridges, toner or phone line rental. Online faxing requires you to have an email account, a fax number, and an online faxing application. You can send and receive faxes from anywhere around the globe as quickly as an email, using the gadget of your choice, be it a mobile phone, tablet or laptop.
Why Do You Need a Fax Number?
With the help of a fax number, anyone can send a fax which is received as a TIFF file. This TIFF file gets converted into a pdf file and you can receive the fax directly in your inbox without much hassle.
When you have to send a fax to anyone, you are required to enter their fax number in 'TO' field alike you put the Gmail address of the receiver.
Since you cannot compromise on the security of the messages, so you need a concrete and reputed fax service. Don't worry; we have the perfect solution to your problem.
Cocofax- Online Faxing Service
CocoFax is the best free online fax service endorsed by TechRadar, Forbes, Digital trends and CNET. You can visit the official website of CocoFax and they will provide you with a free fax number.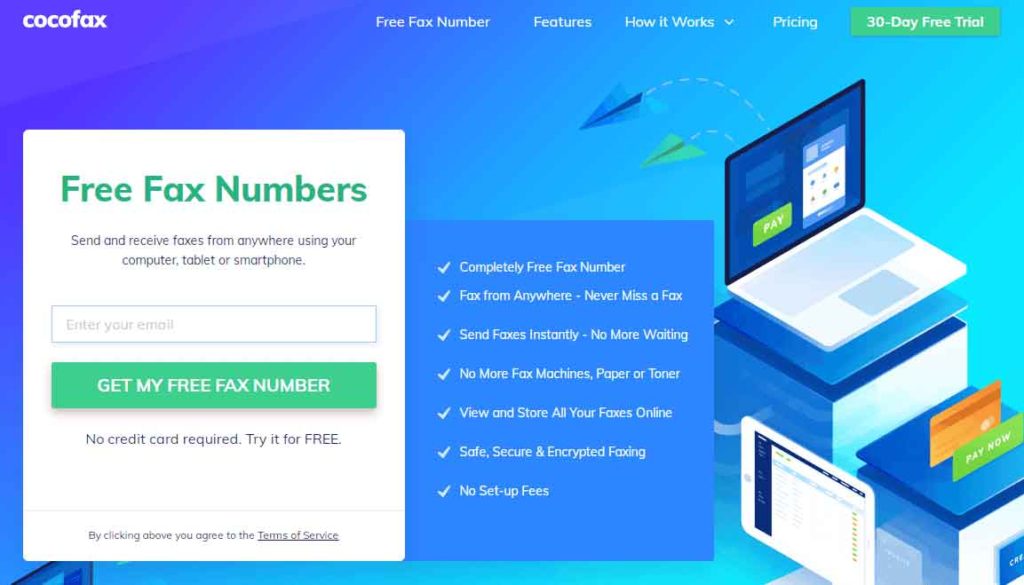 The major benefit of online faxing is you don't get obstructed by jammed phone lines or engaged numbers. You just need a Gmail account and fax number. Online fax services convert the analog signals sent via telephone lines into digital format and convey it to your Gmail account. Most businesses have a fax number in their contact details when fax machines are considered dinosaurs in this advanced digital world.
What is the Fax Number?
Fax number is similar to your Gmail address. You can easily get a fax number using CocoFax which you can use to send or receive a fax to anyone through your Gmail. It provides the same features of fax without all the hassle and investing in telephone lines and fax machines.
Which Fax Number to Choose?
You can have the privilege of choosing your own fax number to be it the country code, toll-free number, local fax number or vanity number. Who doesn't like easy to remember vanity numbers? You can select the combination of your choice through CocoFax which provides you a free fax number. While the free trial gives you this number for only a month, you can upgrade your plan to keep your fax number with you permanently.
How to Send Fax Online and Get the Fax Number?
Windows Fax and Scan: one way to send online fax is by using built-in software like fax software in Windows 10/8/7. This allows you to send a fax through a computer but requires additional hardware to operate.
CocoFax-Turns Your Computer into a High End Fax Machine
CocoFax is considered the leading application among online faxing services. Faxing through Gmail is the most reliable option when you are using CocoFax for online faxing.
CocoFax provides you with a free fax number which you can use for 30 days without any hassle. You can also have the luxury of choosing your own fax number.
CocoFax makes all other faxing services look bleak and outdated. After all, who would have thought that faxing would be so easy to do through a computer? To get the fax number through CocoFax, you have to fulfill the following prerequisites. For sending a fax via CocoFax use this guide.
Step 1: When you try CocoFax's 30 days of free trial, you will get a free fax number. You don't have to worry about the telephone line. Here you can even choose the fax number of your desire. After signing up you will be directed towards the CocoFax dashboard. This dashboard can be accessed through any computer, laptop or phone using an internet connection.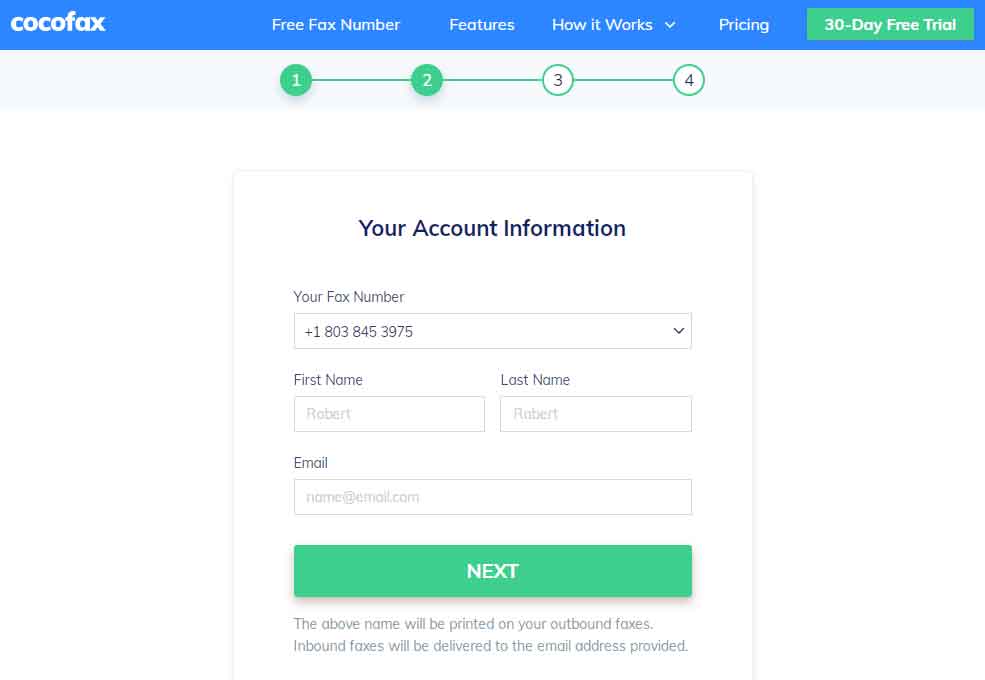 step 2: For sending a fax, you have to click on the 'send fax' button given on the corner of the dashboard. A creation popup will appear where you can draft the fax you want to send.
Step 3: For drafting your fax you have to fill the different fields in the 'send fax' popup.
Here comes the role of a fax number. You must have the fax number of the receiver in order to send a fax to the person using a fax machine or an internet connection with online fax services.
Begin by entering the fax number of the receiver in the 'To' field.
In the 'Subject' field you can add a note of the fax if you want.
You can also add a cover page that would appear as the first page on receiver's end.
At the end attach the document you want to fax. With CocoFax you can send the fax in different formats including doc, Docx, Xls, xlsx, png, jpg.
Step 4: At the end click on the 'Send' button. CocoFax will dial the receiver's fax machine and transmit your fax.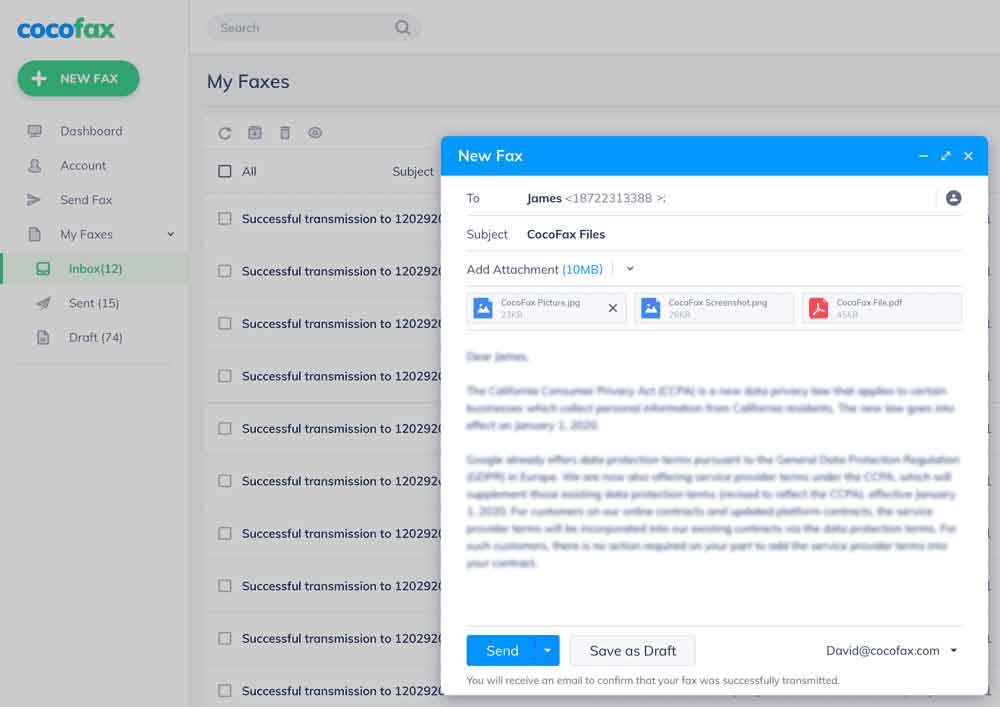 How to Fax From Computer via Email:
With CocoFax you can use Gmail to fax on the go which acts as a translator between your email client and fax machine at the other end.
Step1: Register your email with CocoFax or get a 30 days free trial account from CocoFax.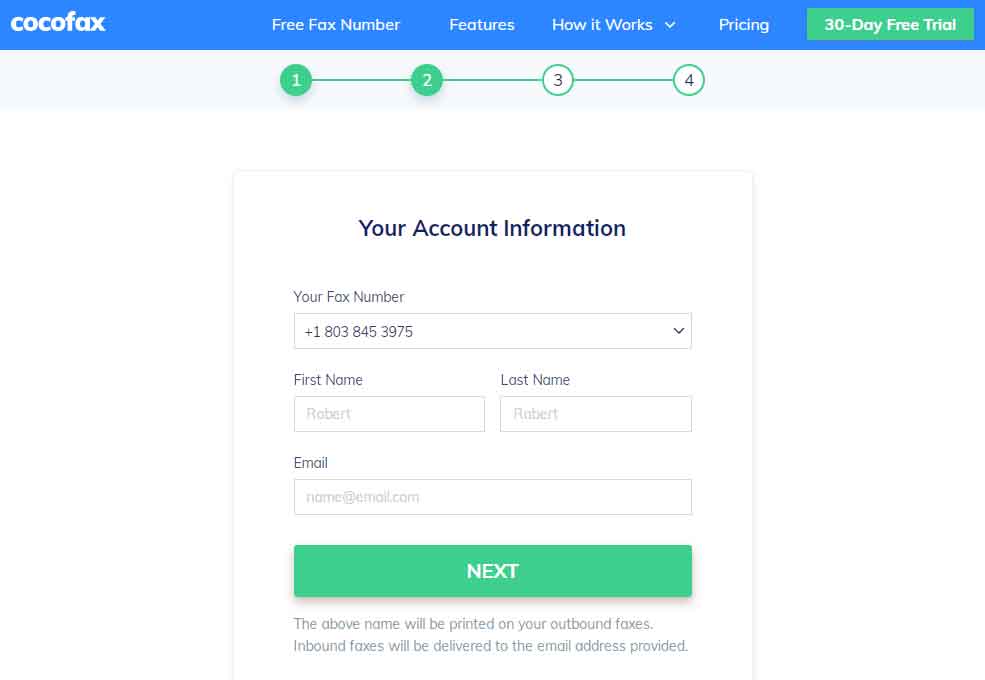 Step 2: Open the email and head towards the option of creating a new email.
Step 3: After opening a new email you can draft your fax through the following steps.
In the 'To' field, enter the fax number of the recipient followed by '@cocofax.com'. For example, if their fax number is 123456, you will have to enter:
'Subject' and 'body' fields are optional. You can enter anything or leave them blank.
Lastly, make sure the document you are attaching does not contain any special character.
Step 4: After clicking on the 'send' button, the CocoFax will receive and translate it as a fax message to the receiver's fax machine.
Only difference in the case of sending a fax through an email is that you use '[destination fax number] @cocofax.com'.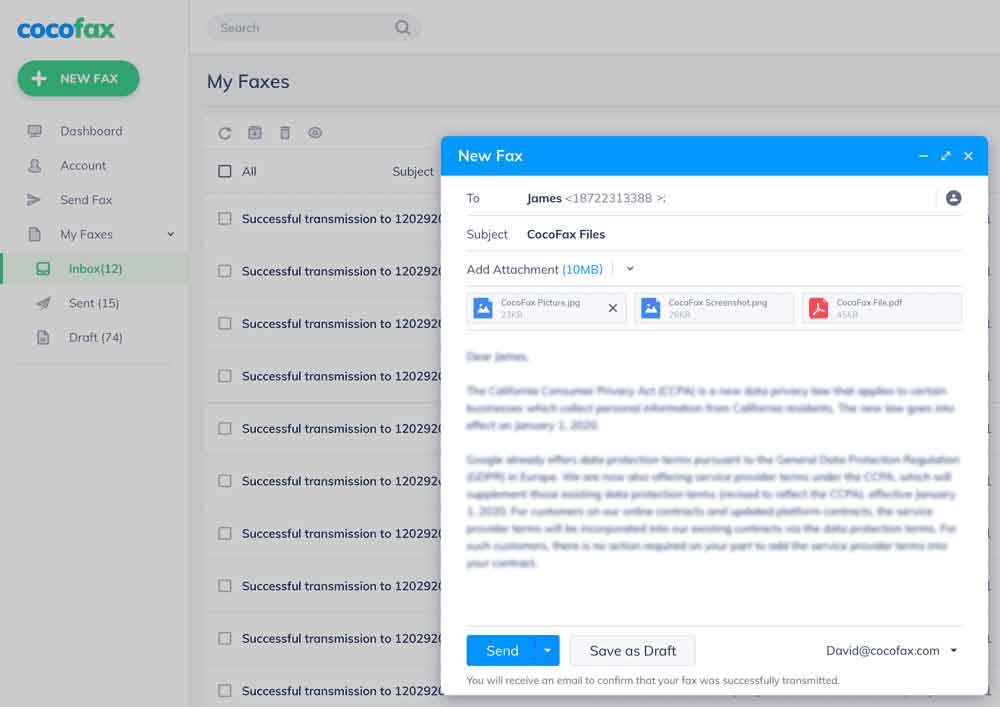 You will get a confirmation message on successful transmission on your email inbox.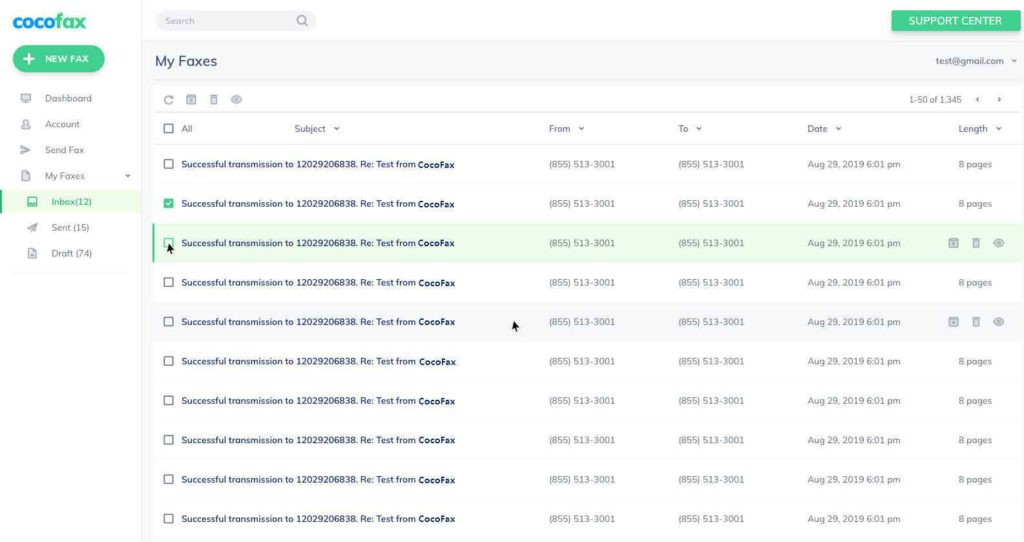 Receiving Fax via Gmail:
You can receive a fax on the fax number provided by CocoFax without doing anything. CocoFax will translate the fax message into a pdf file.
If you are receiving it via an email, it will also contain the sender's fax number, the time logs, and the length of the transmission.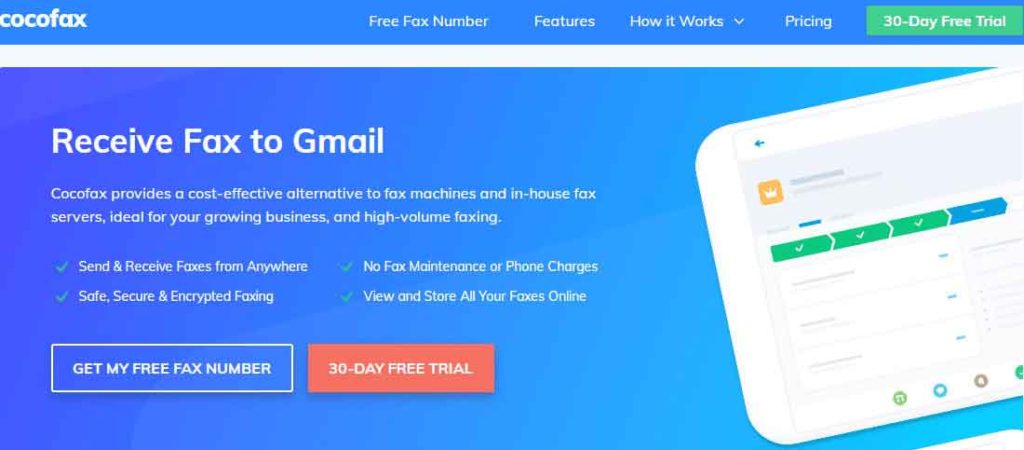 Wrapping up:
Fax number is mandatory whether you want to send a fax or receive it. For your convenience, CocoFax provides you with a free fax number. You don't have to use a landline to get the number or send and receive fax; CocoFax solves all your problems of getting a fax number and sending fax without getting into the hassle of busy lines and outdated machinery.